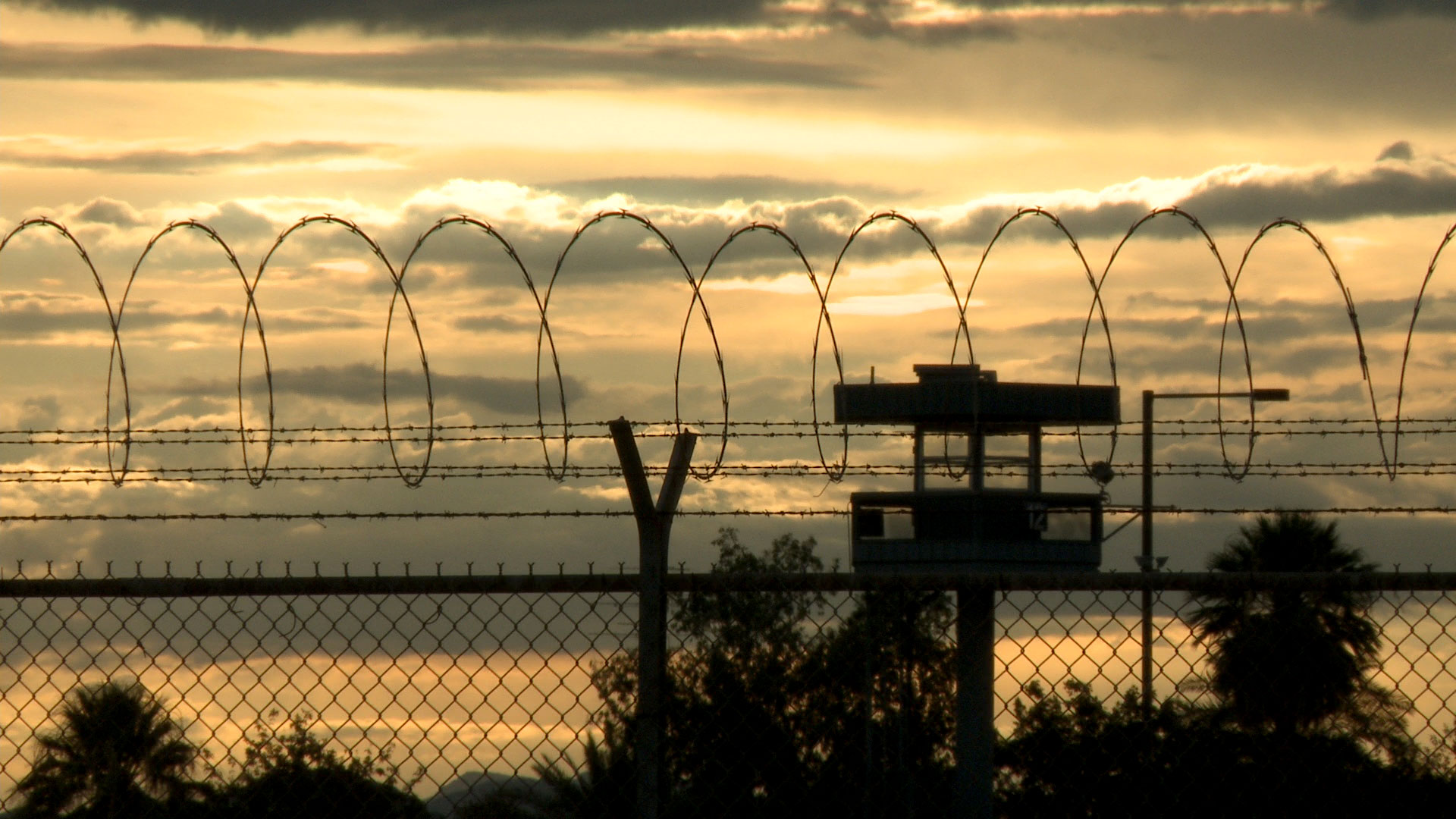 A watchtower seen in the distance at the Florence State Prison.
AZPM Staff
This episode originally aired in April of 2022.
Tens of thousands of people are released from Arizona's prisons and jails each year.
To mark Second Chance Month, The Buzz examines second chances for formerly incarcerated people.
"It's scary coming out of jail and not necessarily knowing where you're going," says Matt Pate, of Pima County's Invest program.
The initiative works to connect formerly incarcerated people navigate life after release with treatment and stable housing — something many lack.
"The line of thinking is criminal justice is only concerned with what it is you did wrong, what is it they're going to do to punish you," says Manny Mejias, the program's re-entry manager. "Invest is concerned with why did it happen. What was going on in your life that made that risk seem acceptable to you and what can we do to keep that from happening again?"
Still, stigma and costly conditions of probation can be a barrier for some in building a life after prison.
"The system is setting up for complete failure," says Kara Janssen, an organizer with the ACLU's Smart Justice Campaign who was formerly incarcerated. "I know that right now, with the conditions of COVID and everyone going back to work, there are more opportunities for us having a record to secure a sustainable employment. Before, though — before the pandemic — I know a lot of people who got hired at places, they said 'you're good,' then the background check came back and they let the person go."
The organization advocates for legislation and policies that would help level the playing field for formerly incarcerated people seeking work.
"If we can change the narrative, we're not bad people and honestly, most of us coming home who do want to jump back into society, as I said, are the hardest workers you can find," Janssen says. "We have something to prove."