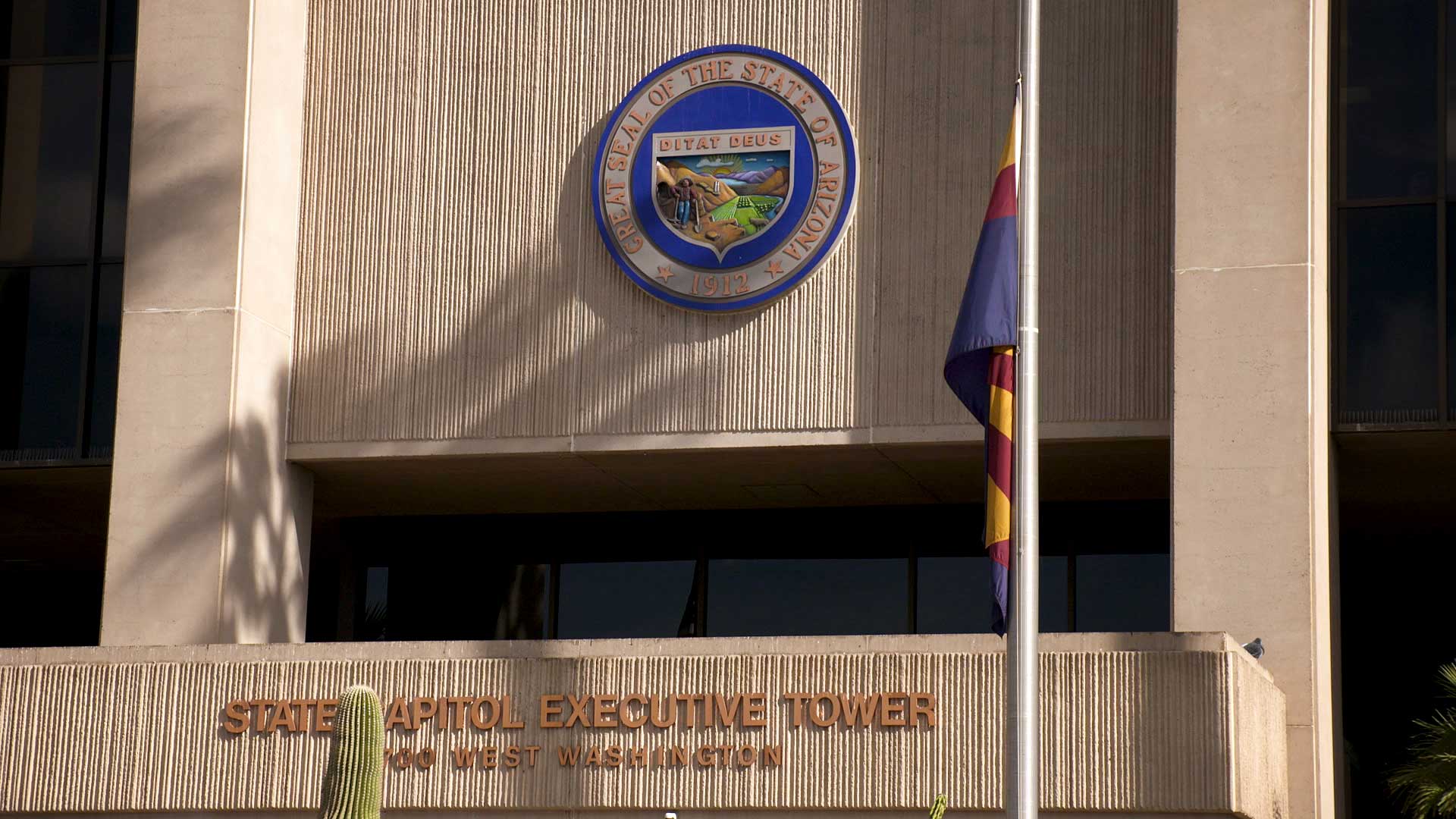 The Arizona State Capitol Executive Tower in Phoenix. January 2021.
AZPM Staff
Arizona Gov. Katie Hobbs has been ordered to appear in court Thursday in her efforts to halt pending executions.
Maricopa County Superior Court Judge Frank Moskowitz said late Friday that Hobbs and Ryan Thornell, the state's prison director, must show up to explain why the court shouldn't issue an order against them on the grounds they are violating the constitutional rights of victims entitled to prompt justice.
The afternoon court appearance is scheduled for the same day convicted murderer Aaron Gunches had been set to die. The Arizona Supreme Court in recent days concluded state law didn't require Hobbs to proceed with the planned execution, even though it wasn't officially called off.
An email requesting a response from the governor's office was not immediately answered. At the same time, Maricopa County Attorney Rachel H. Mitchell has asked the court to extend the execution warrant for Gunches by 25 days.
Gunches had been set to die by lethal injection for the 2002 killing of his girlfriend's ex-husband Ted Price. He had pleaded guilty to a murder charge in the shooting death near Mesa, Arizona.
Price's sister, Karen Price, has pressed the court to order Hobbs to let the execution go ahead.
Hobbs had previously appointed a retired federal magistrate judge to examine Arizona's procurement of lethal injection drugs and other death penalty protocols.
The corrections department said Monday its death penalty protocols "have been paused as we conduct our systemic review of the execution process."
Arizona has 110 prisoners on death row. It carried out three executions last year after a hiatus of almost eight years over criticism that a 2014 execution was botched and because of difficulties obtaining execution drugs.