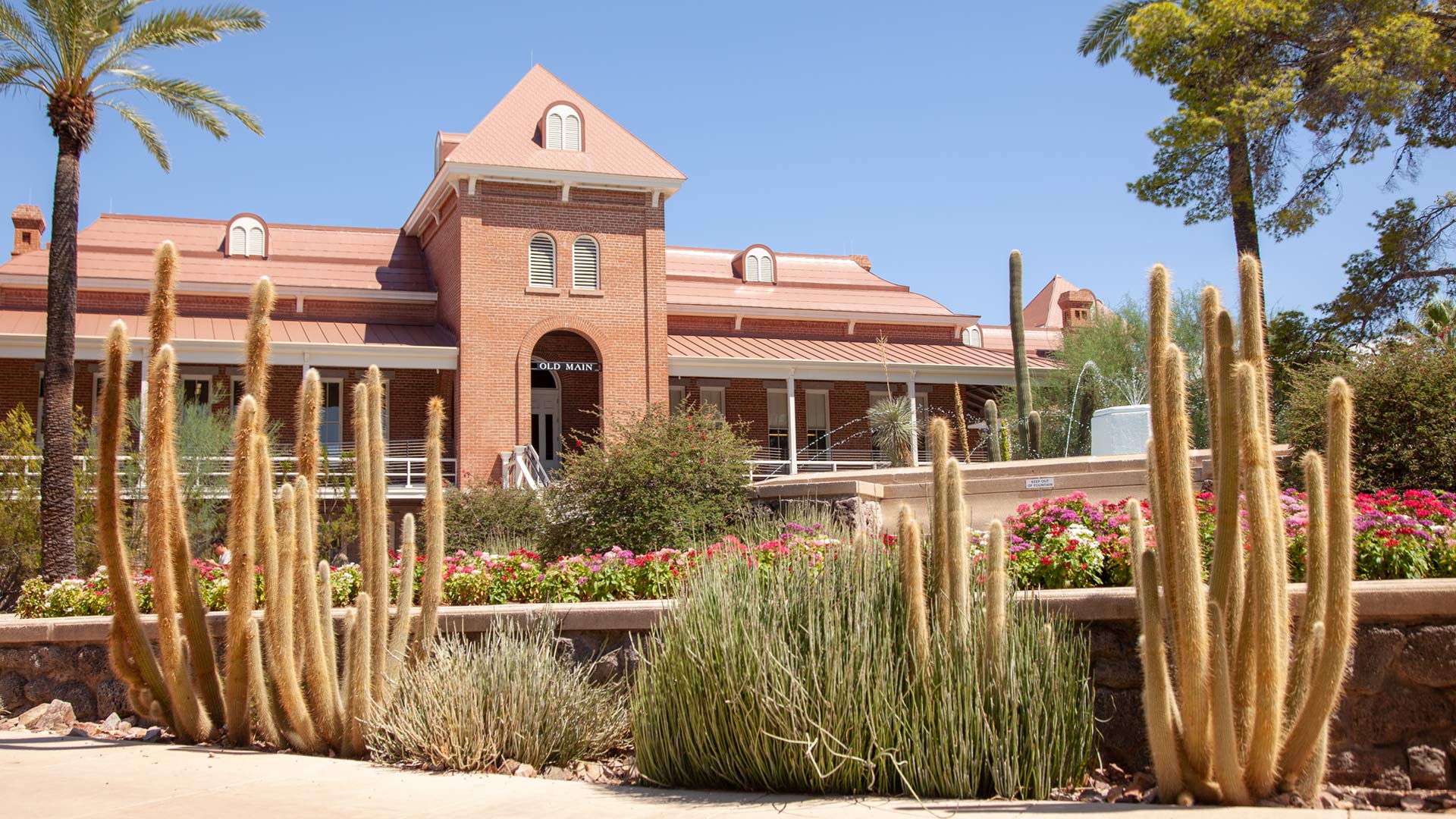 Old Main on the University of Arizona campus.
AC Swedbergh/AZPM
The University of Arizona hopes to increase tuition rates beginning the fall 2023 - 2024 academic year. The new policy would raise undergraduate and graduate resident tuition at the University of Arizona by 3% and undergraduate nonresident tuition by 4%. During a virtual public hearing held by the Arizona Board of Regents (ABOR) on Tuesday, March 28, President Robbert C. Robbins said that the current proposal was constructed in collaboration with student leaders from the UA, including the Associated Students of the University of Arizona (ASUA), ASUA Near You and the Graduate and Professional Student Council (GPSC.)
"99% of our continuing undergraduate students will experience no increase in tuition or mandatory fees for 2023 through 2024 due to their enrollment in the tuition guarantee program," Robbins said.
Proposed increases would affect meal plans by 5% and resident hall plans by 7.5% and no changes in mandatory fees with the exception of the recreation center program fee. Changes towards the Arizona Financial Aid Trust fee will be determined upon the proposal approval. The public hearing comes after ABOR approved a multi-year tuition setting structure for all three of Arizona's public universities back in February, with the intention of setting maximum tuition growth rates to offer better predictability for potential students. Presidents from all three universities subsequently shared individual, six-year maximum growth rates for resident tuition, academic fees and meal and housing plans.
Northern Arizona University's proposal includes a 3% tuition increase for undergraduate resident students in conjunction with the launch of their Access2Excellence program, which will offer full tuition coverage for resident undergraduate students with a household income of less than $65,000 per-year. "A threshold that includes approximately half of all households in the state as well as all members of Arizona's 22 federally recognized tribes," said Bjorn Flugstad, Chief Financial Officer of NAU.
President Michael Crow of Arizona State University said that the former tuition model was one of low tuition and low financial aid, offering students with insufficient resources. "A vast majority of our students did not graduate from the institution," Crow said. Two decades ago the school implemented a modest tuition, high financial model which has doubled the graduation rate, allowing four times more Pell-eligible students to attend the university. 12-years-ago, the university pledged to keep tuition adjustments to 3% or less for resident undergraduate students in any given year and no more than 5% for nonresident students. "That has put us into a position where we have the lowest tuition of any university in Arizona and lowest tuition by a bachelor degree granting institution," Crow said.
ABOR plans to take action on April 20 to determine tuition and fees for the following academic year and set maximum tuition growth rates for a six-year cycle upon the board's approval.