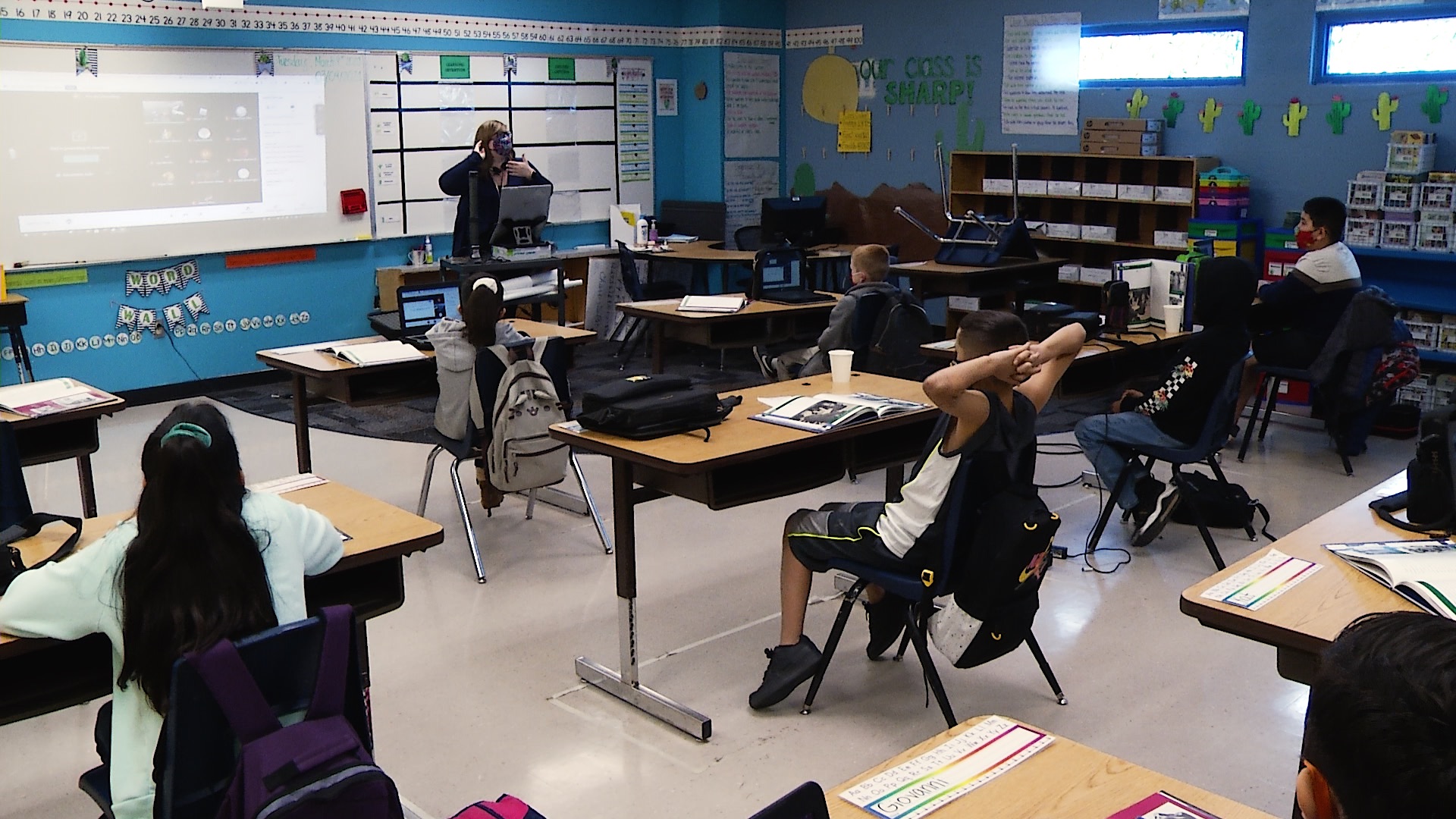 A classroom in the Sunnyside Unified School District.
AZPM
For the 5th year in a row, the ASPAA, the Arizona School Personnel Administrators Association reports the state's teacher severe shortage crisis continues and is getting worse.
More than 20 percent of teacher vacancies across the state this year remain unfilled - and almost half are filled by teachers who do not meet the state's standard teacher certification requirements. And since the start of this year nearly 19-hundred teachers have quit statewide.
Almost 45 percent of the vacant positions are staffed by substitutes who do not meet the state's standard teaching requirements - including those who are pending certification, and those with emergency-teacher or student-teacher certificates.
At Tucson Unified School District, the largest district in southern Arizona more than 200 of the 27-hundred available positions are vacant. And since the beginning of the year, the district has lost about 150 teachers.
Reasons for the exodus vary, but include low pay, lack of resources, burnout and a perceived lack of respect.