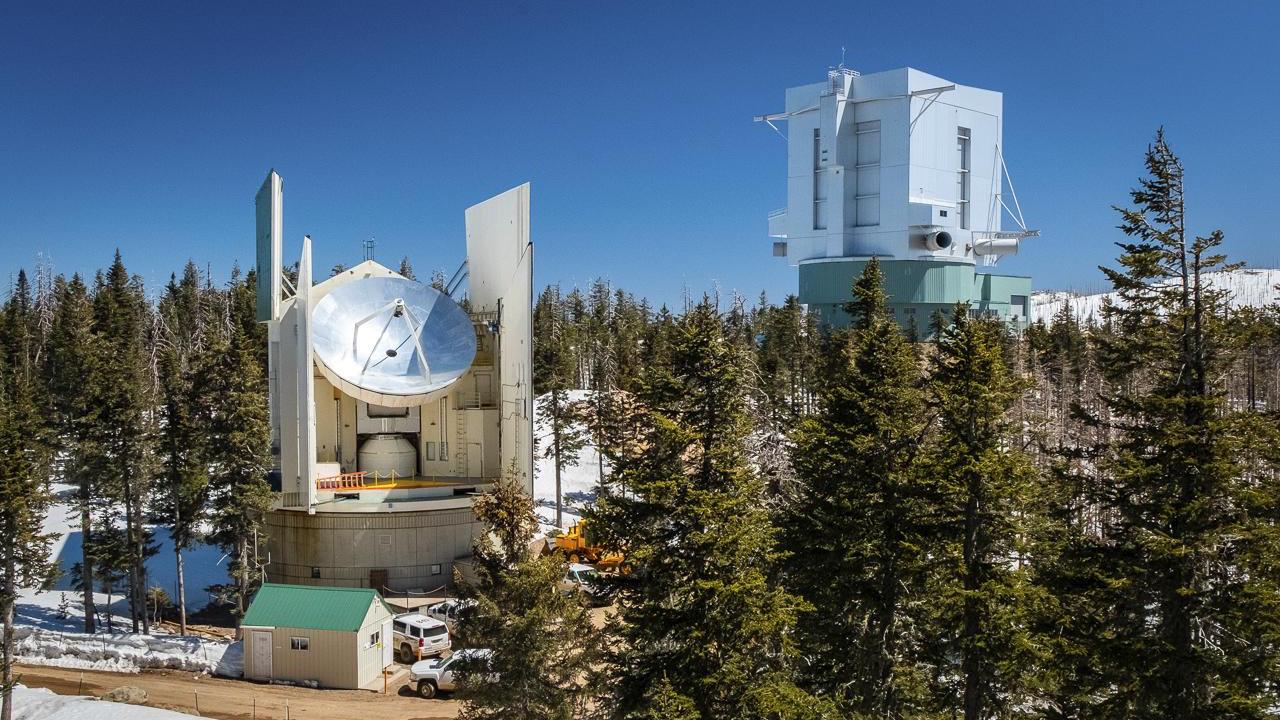 Two University of Arizona telescopes on Mount Graham near Tucson.
Bob Demers/UANews
Space sciences at the University of Arizona generate an economic impact close to that of this weekend's Super Bowl.
A report released by Rounds Consulting Group estimates the total yearly economic output for UA space sciences at around $560 million. Phoenix tourism officials predict the Super Bowl will generate $600 million.
Lunar and Planetary Lab director Mark Marley notes the University and Southern Arizona benefit from scientific discoveries that come out of the department along with the interest and jobs they create.
"The money that supports these discoveries or missions isn't spent in space, much of it is spent right here in Tucson," he said.
Rounds Consulting specializes in collecting and analyzing data for economic development, revenue forecasting and strategic planning. UA Space Sciences ranked second among public universities in the United States last year, earning top marks for the number of citations and publications by department researchers.