Pawel Lichter in Warsaw at the Kino Muranów fountain. Not long after this was taken, Germany invaded Poland. Pawel was eight years old.

Courtesy of Pawel Lichter
Featured on the February 9th, 2023 edition of ARIZONA SPOTLIGHT with host Mark McLemore:
"Children of the Holocaust" is a living-history project launched by AZPM. Project producer Laura Markowitz interviewed 19 survivors who were children during the Holocaust, and now live in Southern Arizona. This week, hear the story of a survivor who fled Poland when the Nazis invaded, and went East into the Soviet Union.
Time is truly running out to listen and bear witness to the stories of Holocaust survivors. On the morning that this story first aired, February 9th, 2023, Pawel Lichter passed away. He was 91 years old. He is survived by his loving wife Sara, his three daughters, seven grandchildren, and three great-grandchildren.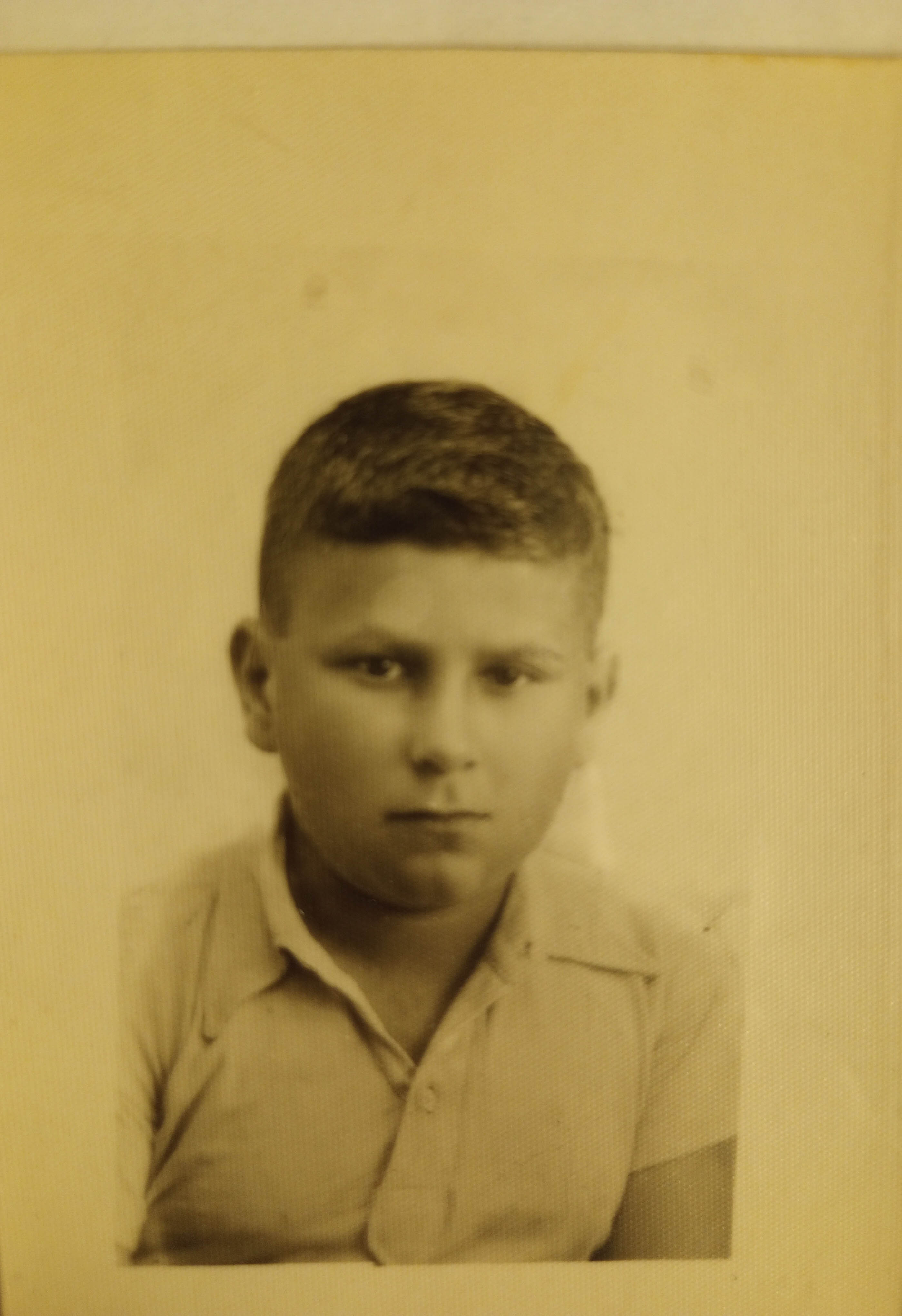 When the war was over, Lichter was 14 years old. His uncle helped the family emigrate to Mexico.

Courtesy of Pawel Lichter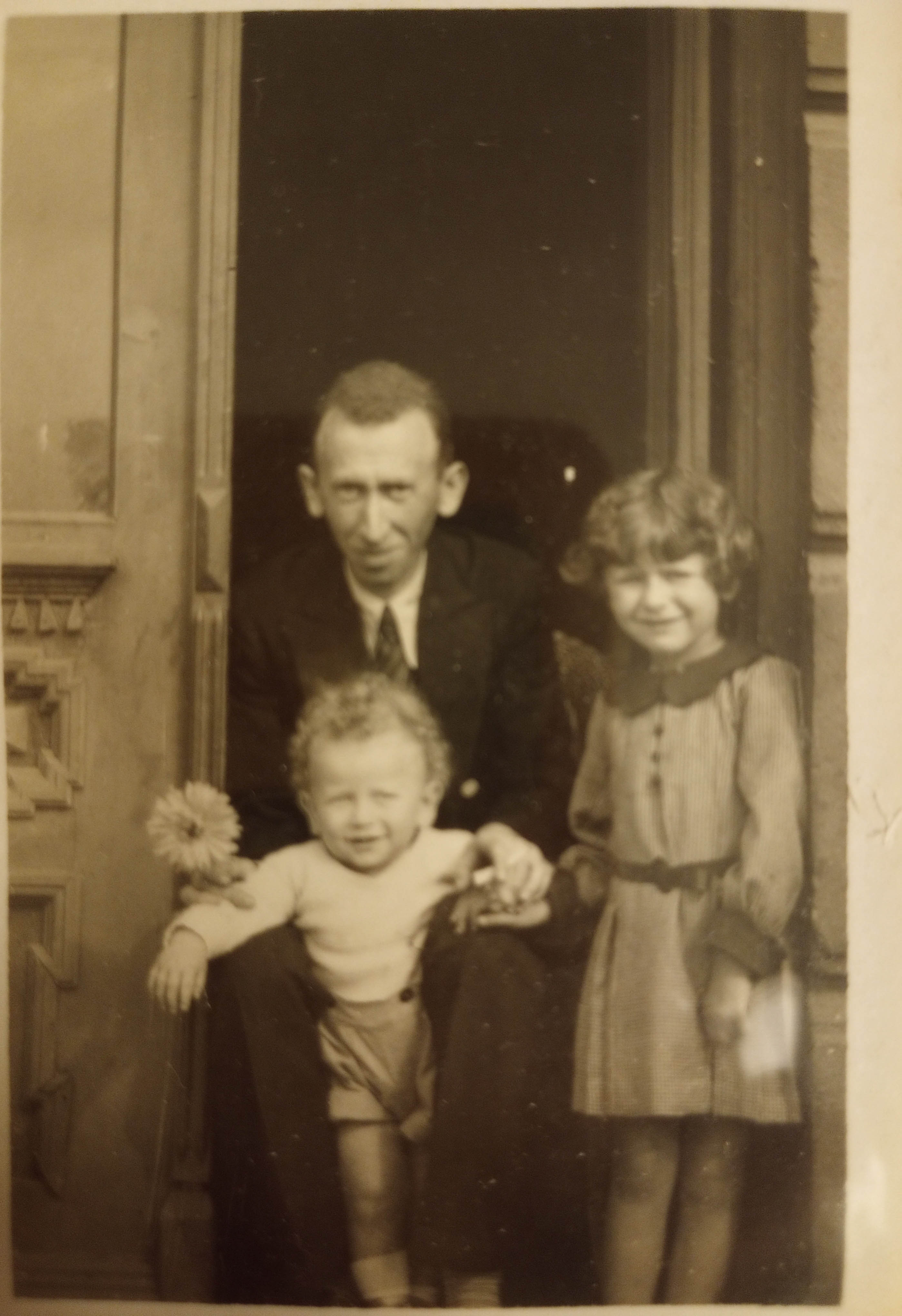 Lichter, with his father and his sister, Gina.

Courtesy of Pawel Lichter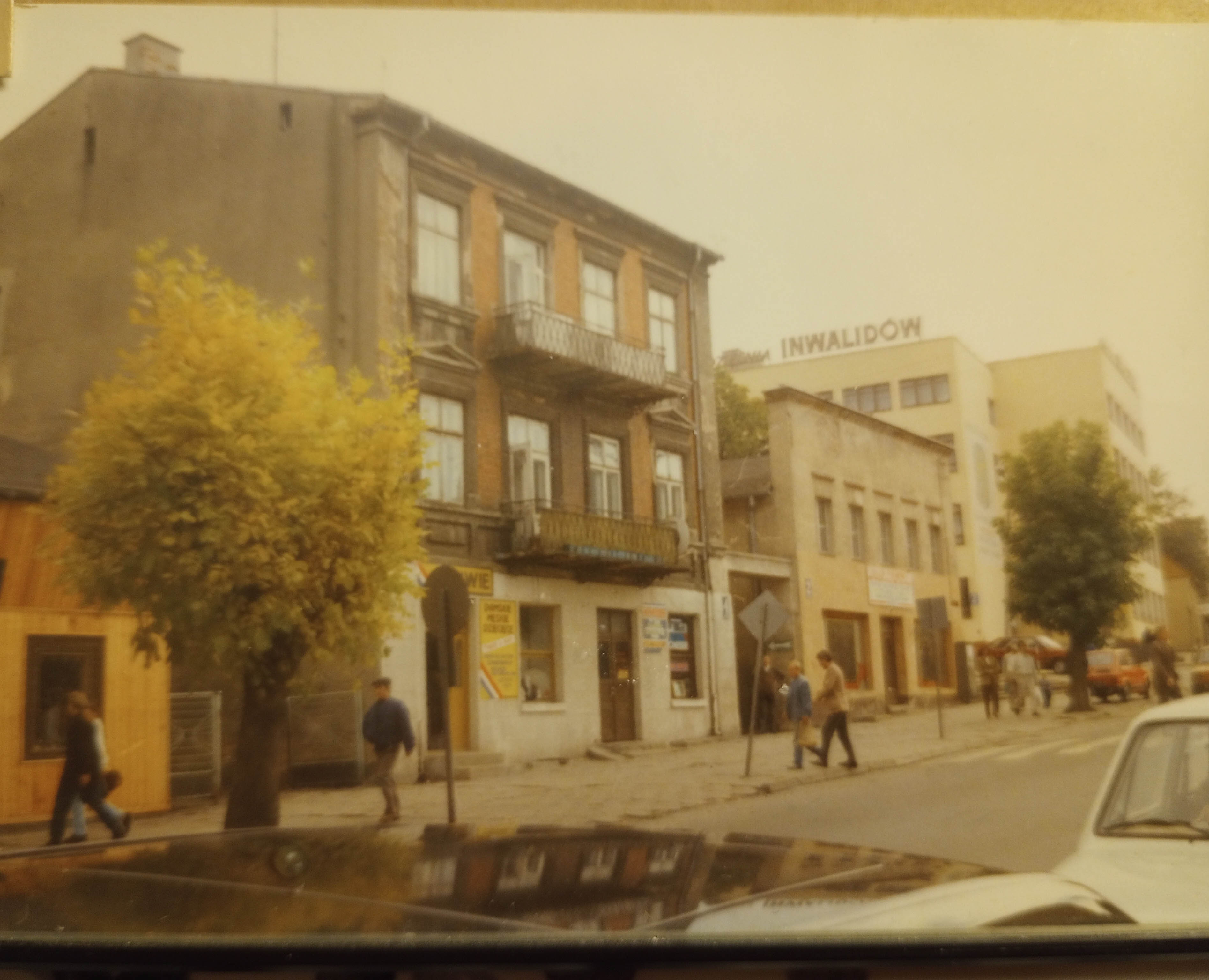 After the Holocaust ended, Lichter and his family returned to Rypin and discovered that their building had been turned into apartments. The family never recovered their property, nor were they compensated for their losses.
Courtesy of Pawel Lichter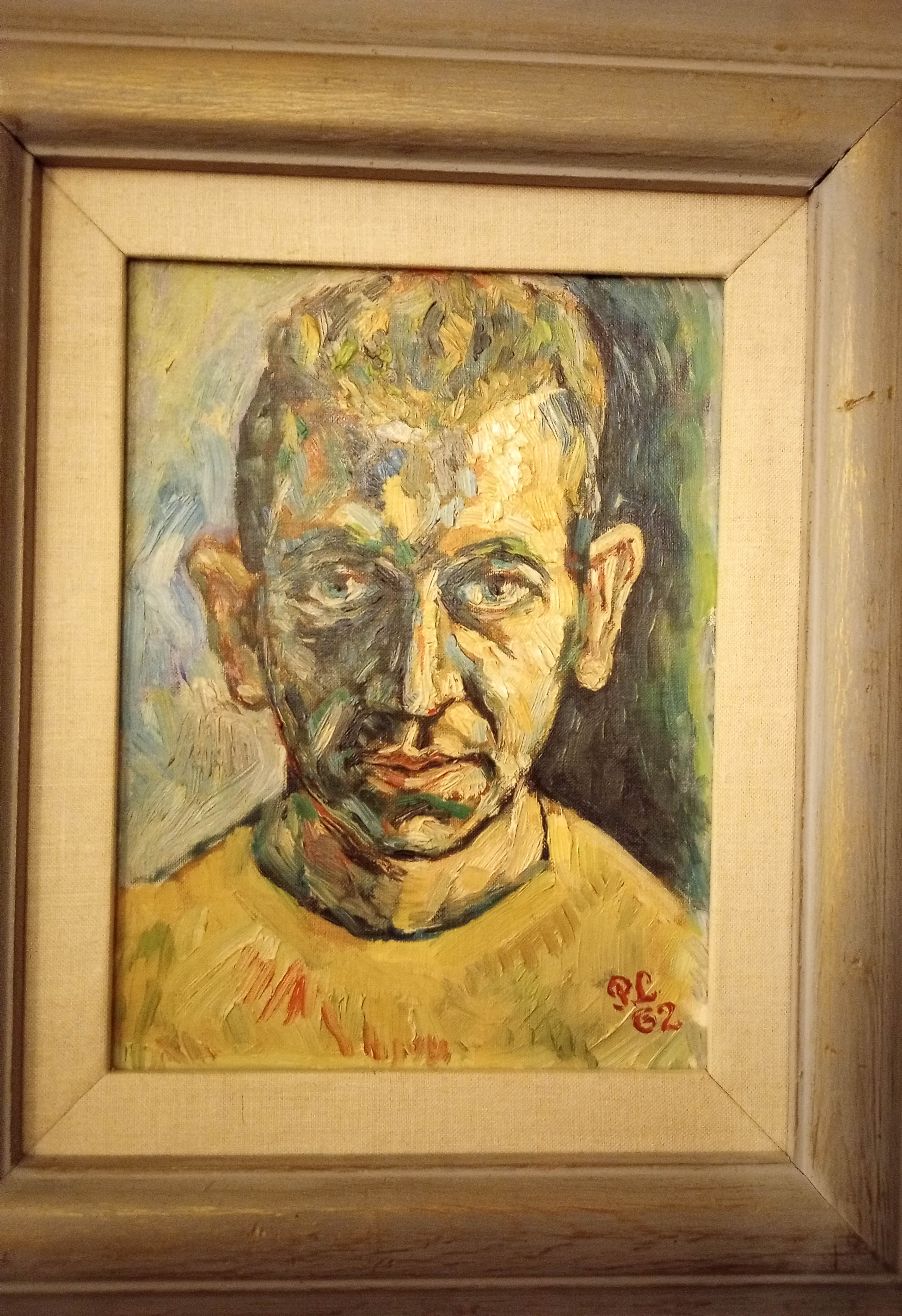 Pawel self-portrait.

Courtesy of Pawel Lichter
The U.S. Air Force has new plans to escalate training over the Sonoran Desert, the most biodiverse region in the continental United States. These low-altitude military maneuvers risk harming conservation areas as well as Tribal Lands. The Peaceful Sky Benefit is sharing awareness of these proposals between February 19th and the 22nd, using the mediums of art and music. Mark talks with two of the participants about what to expect. You can donate to the cause through the Peaceful Sky Benefit Gofundme.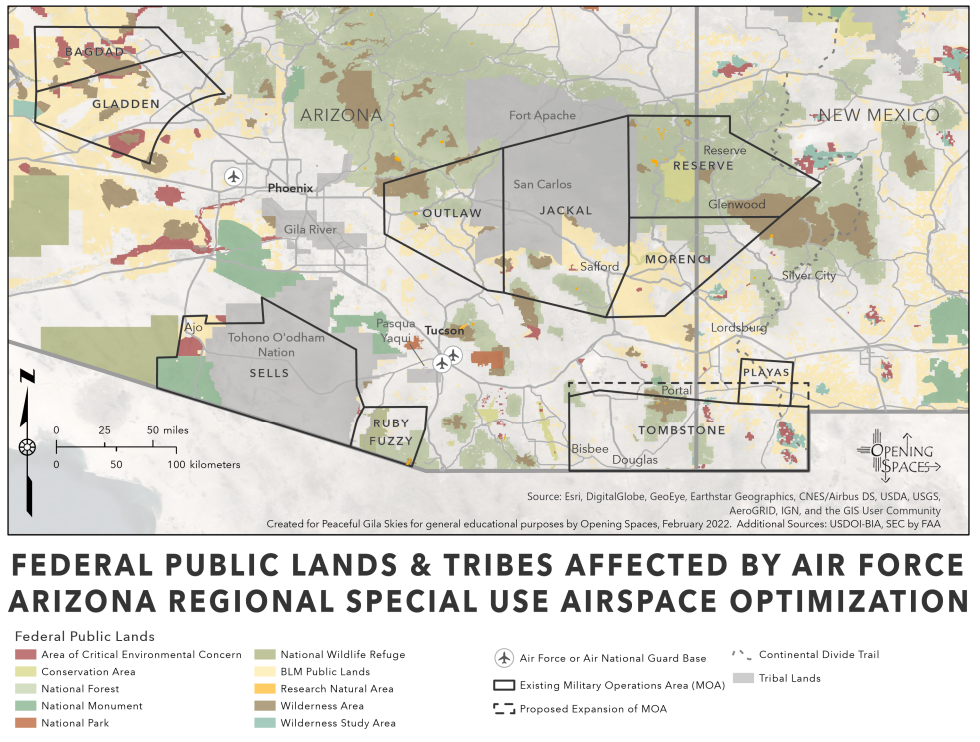 Created for Peaceful Gila Skies for general educational purposes by Opening Spaces, 2022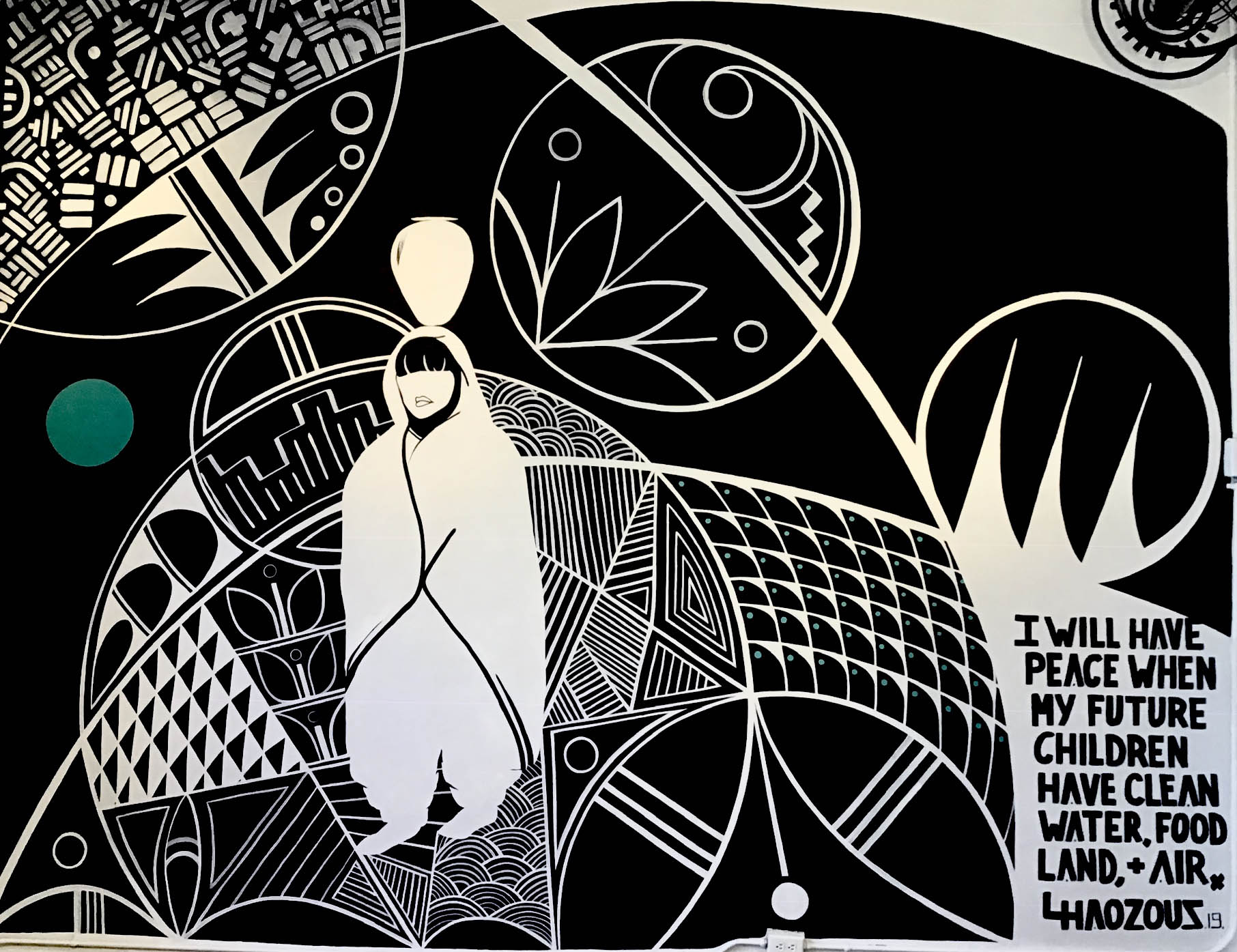 The Carrier of Life mural by Lynnette Haozous 2019, Harwood Arts Center Encompass exhibition, Albuquerque NM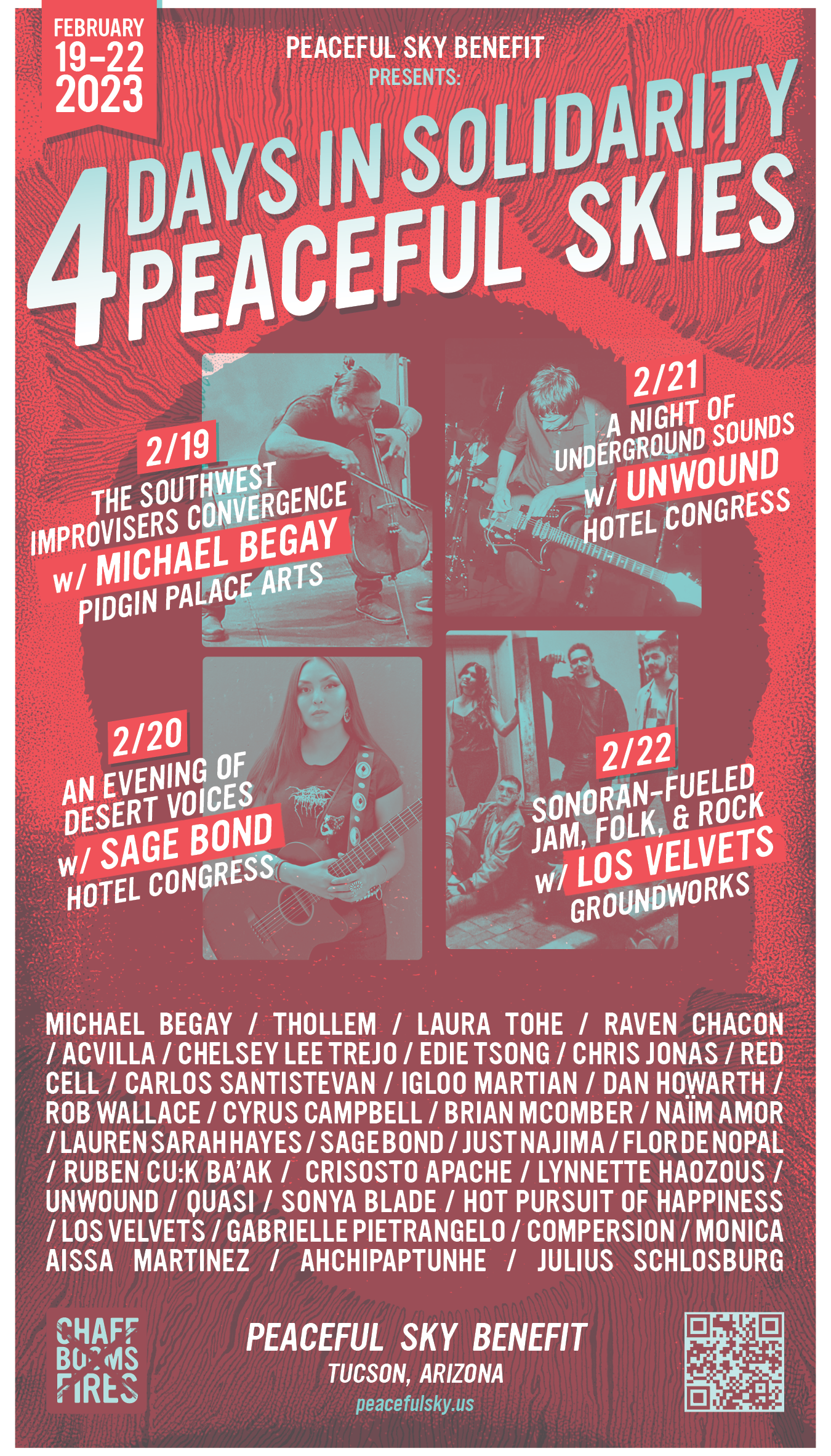 Poster for the Peaceful Sky Benefit taking place Feb. 19 - 22, 2023.
Plus, a new song from Tucson musician and songwriter Gabrielle Pietrangelo called "El Gran Altar". Pietrangelo says It was inspired by the El Pinacate wilderness in northwest Sonora, just south of the U.S. / Mexico border. Gabrielle Pietrangelo will be among many artists contributing to The Peaceful Sky Benefit, playing a show at Groundworks on February 22nd at 7:30 pm, all ages admitted.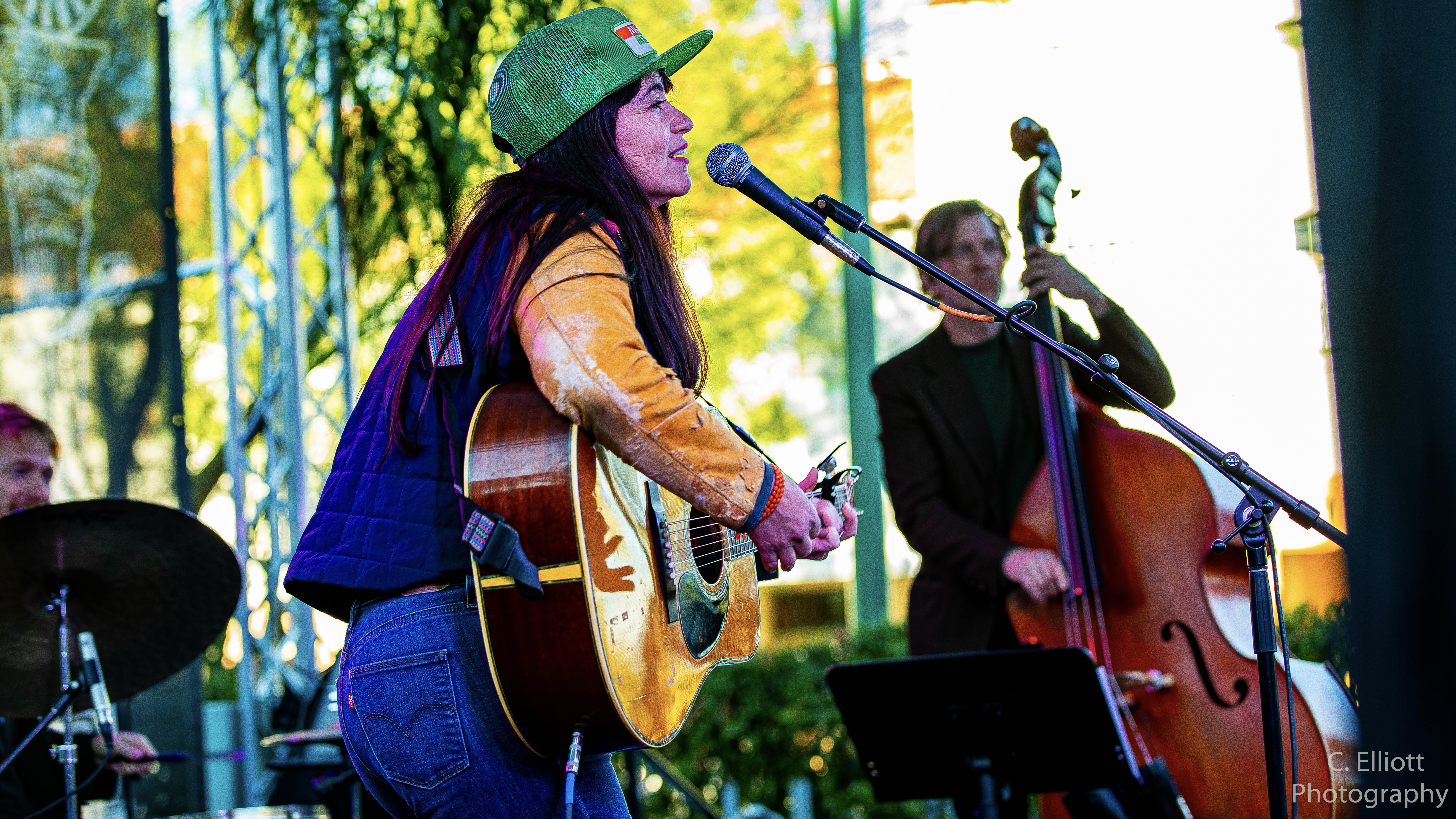 Gabrielle Pietrangelo performs at Hotel Congress on Jan. 2, 2022. This was her first live show since March 2020.

Photo by C.Elliott Photos
Webpage by Leah Britton.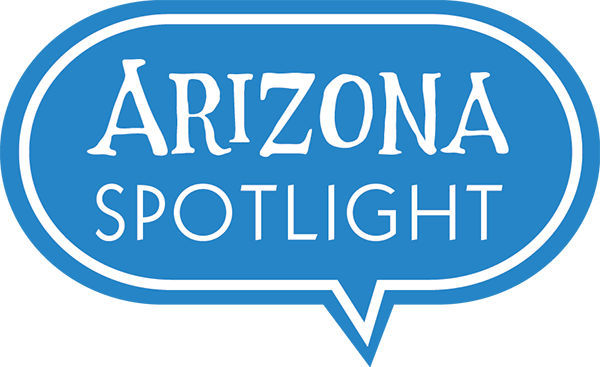 Arizona Spotlight airs every Thursday at 8:30 am and 6:00 pm and every Saturday at 3:00 pm on NPR 89.1 FM / 1550 AM. You can subscribe to our podcast on
iTunes
. See
more from Arizona Spotlight
.
ARIZONA SPOTLIGHT
airs Fridays at 8:30 am and 6:00 pm, and Saturdays at 5:00 pm, on NPR 89.1 FM / 1550 AM.