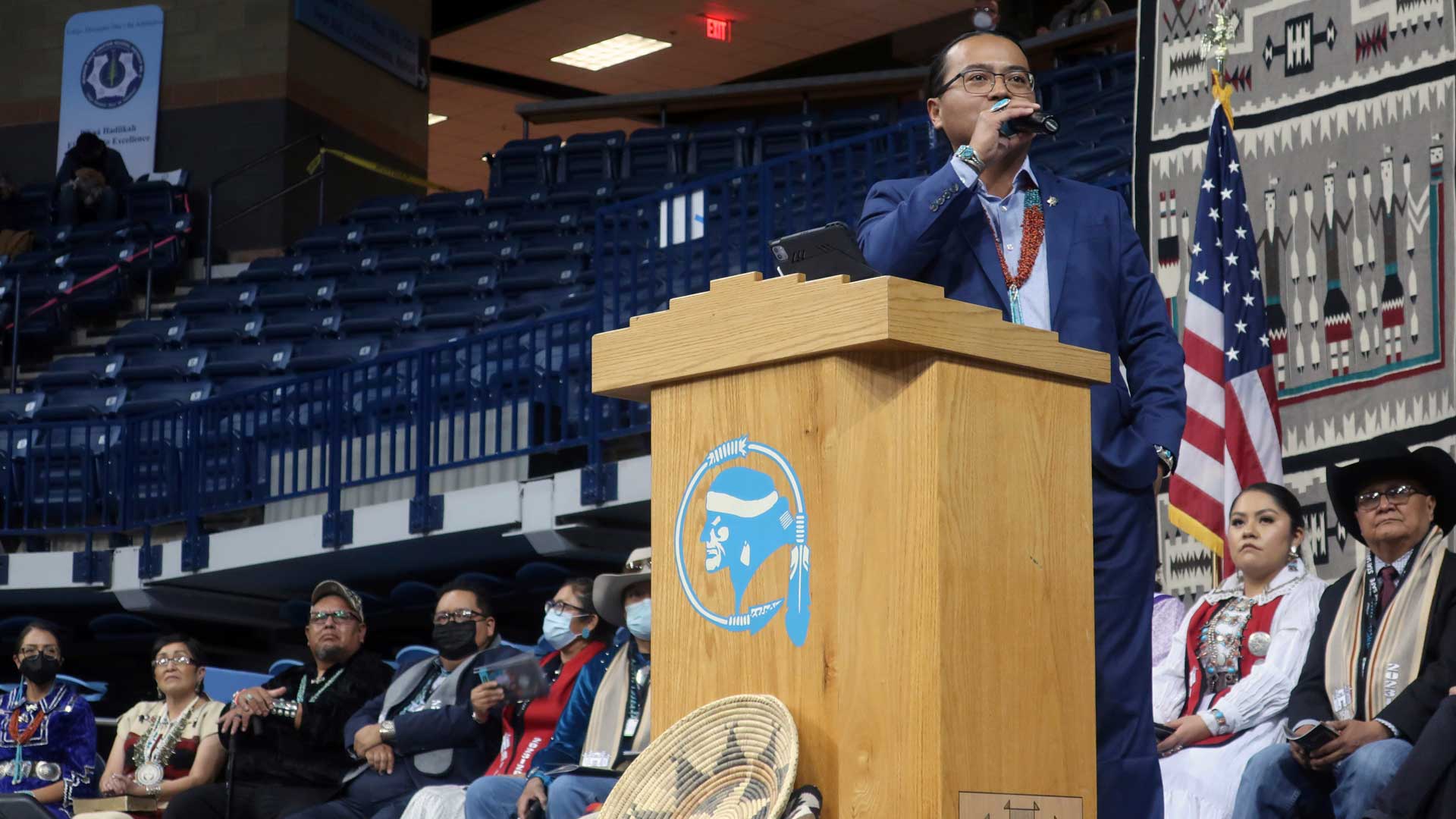 Navajo President Buu Nygren delivers his inaugural speech Tuesday, Jan. 10, 2023, in Fort Defiance, Ariz. Navajo President Buu Nygren is the youngest person elected to the position, while Vice President Richelle Montoya is the first woman to hold that office. (AP Photo/Felicia Fonseca)
AP Photo, Felicia Fonseca
The Navajo Nation has lifted its public mask mandate nearly three years after it was instituted to curb the spread of COVID-19, fully opening the nation to the general public.
The Navajo Nation Department of Health says the end of the indoor mask mandate applies to all public spaces across the Nation, including Navajo governmental offices. In a press release, Navajo President Buu Nygren said that it was "time for the Navajo people to get back to work."
The ban remains in effect for early childhood education sites, K-12 schools, nursing homes, and healthcare facilities. It also applies to anyone who has tested positive for COVID-19 or is displaying COVID-like symptoms.
The release order does not ban the use of masks or prevent people from wearing masks in public spaces. The Navajo Nation Department of Health is still tracking COVID-19 numbers on it's online dashboard