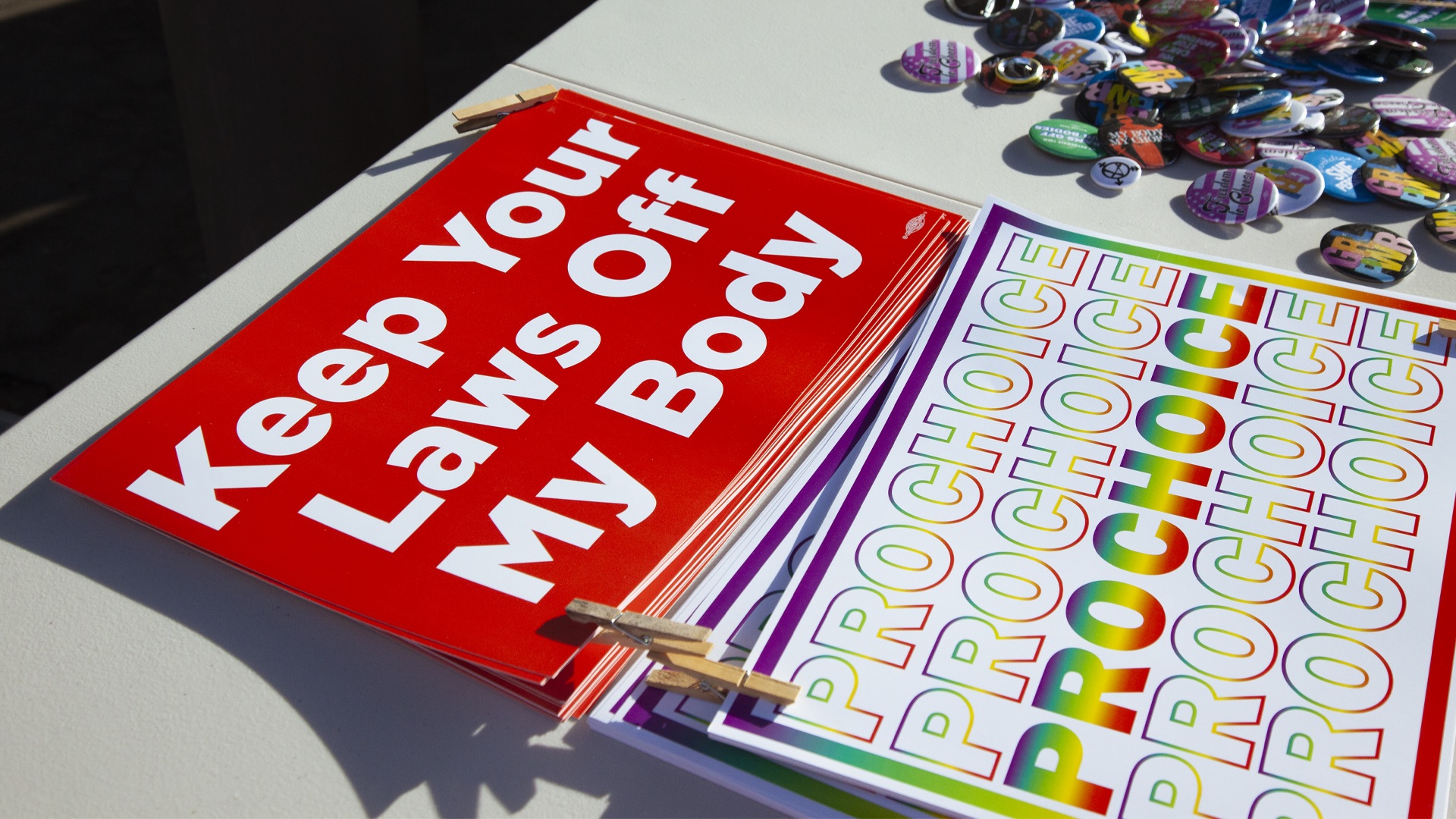 Gage Judd/AZPM
Sunday marked the 50th anniversary of Roe vs. Wade. But now, seven months after its overturn, legal battles, lack of care and uncertainty leaves abortion access in Arizona restricted.
Abortions are available up to 15-weeks gestation, but 80% of counties do not have access to an abortion clinic. That leaves rural Arizonans traveling to Phoenix, Glendale or Tucson for care.
University of Arizona Law Professor Barbara Atwood says access is even more limited now that legislators have passed further restrictions.
"The Arizona legislature has outlawed the reliance on telemedicine, telehealth mechanisms for prescribing the abortion medication," Atwood said. "It's also outlawed the mailing of abortion medication to residents of Arizona."
But Atwood says that Arizona's history with abortion started long before Roe vs. Wade. Arizona's first abortion ban was established prior to Arizona's statehood, completely banning abortions except in the event that a mother's life is at risk. Atwood says lawsuits during the 20th century set disturbing case law.
"There's reported decisions from the courts basically sort of addressing questions of evidence and in some cases fetuses were introduced at trial as evidence to establish that an abortion had taken place," she said. "To me, looking back on that, it's shocking."
Even though the pre-statehood ban is off the books for now, in order to have an abortion a patient must:
Receive parental consent or notice if below 18 years of age
Visit an abortion provider for in-person counseling and then wait 24 hours before returning for an abortion
However, patients are not allowed to receive telehealth services for abortion care or receive mail-in abortion medication.
Below is a map of clinics offering abortion services in Arizona. Prior to the release of the Dobbs v. Jackson decision, there were nine clinics in Arizona. Now there are seven.