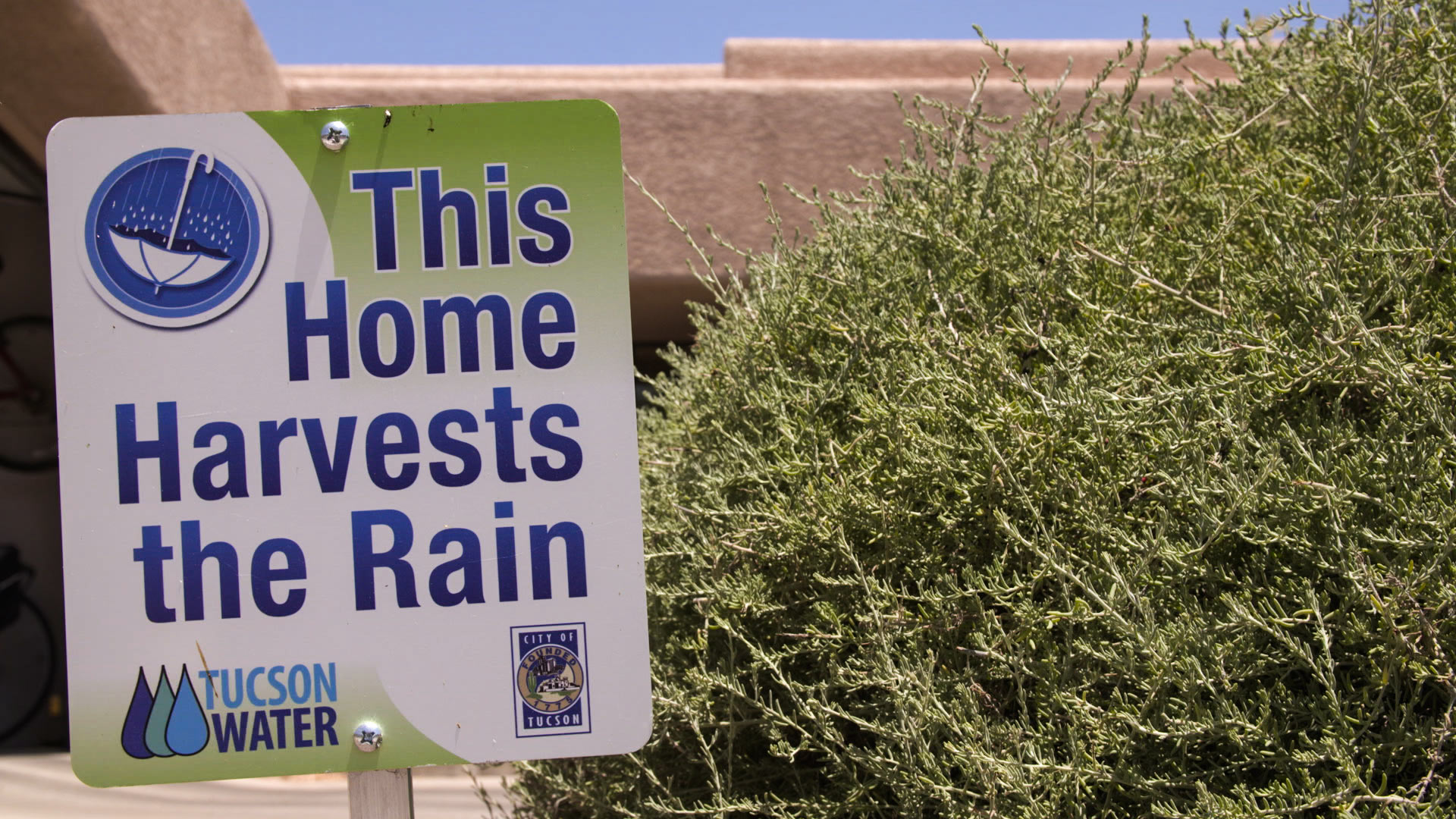 Many Southern Arizona residents employ water-saving techniques, like rainwater harvest.
AZPM Staff
Tucson Water is looking at new water conservation methods in their latest One Water 2100 plan.
The 80-year plan will aim to implement stormwater and rainwater harvesting, an opportunity that has not been applied to past approaches. The city of Tucson requires for a decennial update to their water plan. The current approach, Water Plan: 2000-2050, was written in 2004 and last updated in 2012.
Director of Tucson Water John Kmiec says that the concept has taken off on the national scale and would help with long term water supply management.
"The goal is to give them all equal respect and how the community treats them," Kmiec said. "So the way someone captures rainwater on their property may mean that they don't have to have a landscaping irrigation system that traditionally used to be tied to the drinking water supply."
The city currently sources water from:
Surface Water (like the Colorado River)
Recycled Water
Stormwater
Groundwater
By expanding rainwater harvesting, this will help equalize all other sources so no one resource is overused.
The new blueprint is separate from the Tucson Resilient Together Plan, a climate action plan that Mayor Regina Romero has made a top issue. But, the two will work concurrently together. One Water 2100 was supposed to wrap up in late 2020/early 2021, but the pandemic delayed the project an additional two years.

The first draft of the plan is not expected later this year, but Tucsonans have until January 31st to share what strategies they feel are most important. The survey can be found at tucsononewater.com.