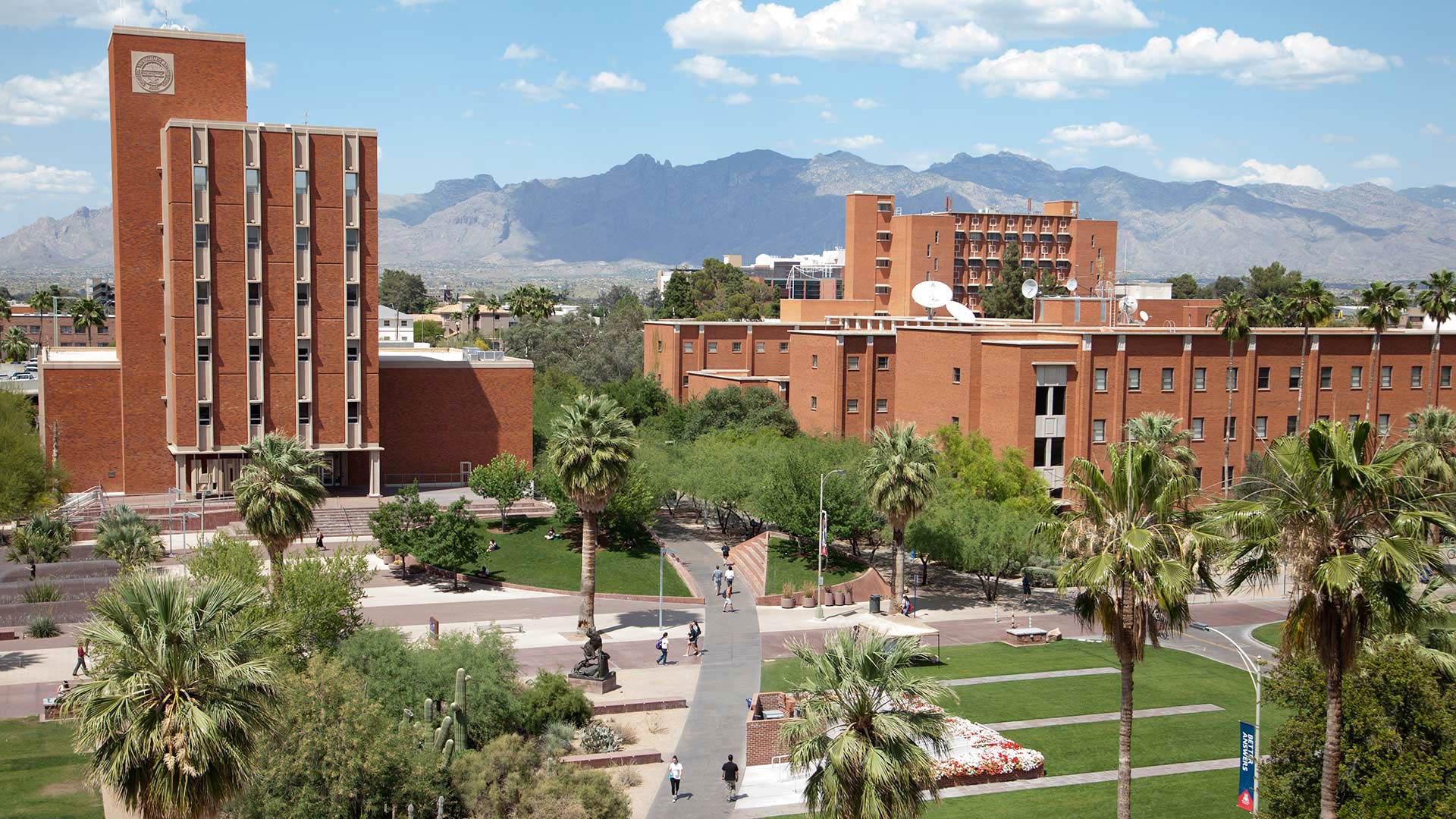 View of the University of Arizona campus.
AC Swedbergh/AZPM
Thousands of trees and plants unique to southern Arizona's semi-arid climate have a special home in Tucson. Campus arboretum director Tanya Quist talks about bringing the stories of cacti, shrubs, and saplings to the U of A from around the world.
Tanya Quist spoke with Tim Swindle, director of the University of Arizona Space institute.