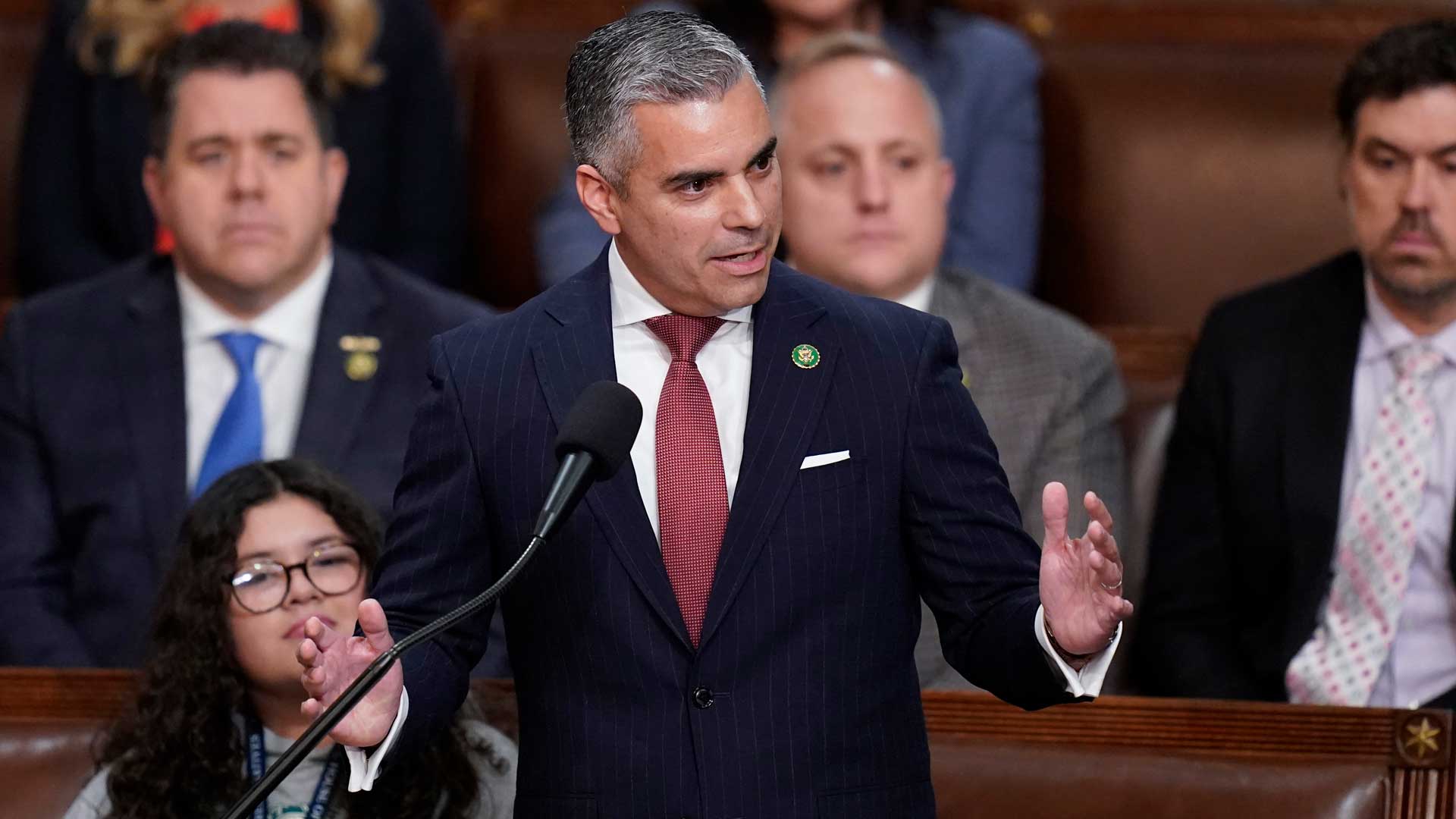 Rep.-elect Juan Ciscomani, R-Ariz., nominates Rep. Kevin McCarthy, R-Calif., as the House meets for the third day to elect a speaker and convene the 118th Congress in Washington, Thursday, Jan. 5, 2023.
AP Photo, Alex Brandon
When the U.S. House prepared to take its tenth vote to attempt to elect a Speaker, Representative-elect Juan Ciscomani nominated Republican Kevin McCarthy for the position.
Cicscomani spoke about many of the same topics he touched on the campaign trail and he also admonished members to elect a leader.
"The eyes of the world are on us as we are airing our grievances, that's the cost of leadership, the leadership that comes from this body so let's act like it. Let's step up to that calling that our country needs and our districts expect from us," said Ciscomani.
Until a House Speaker is elected Ciscomani and the other members of the House cannot be sworn in.