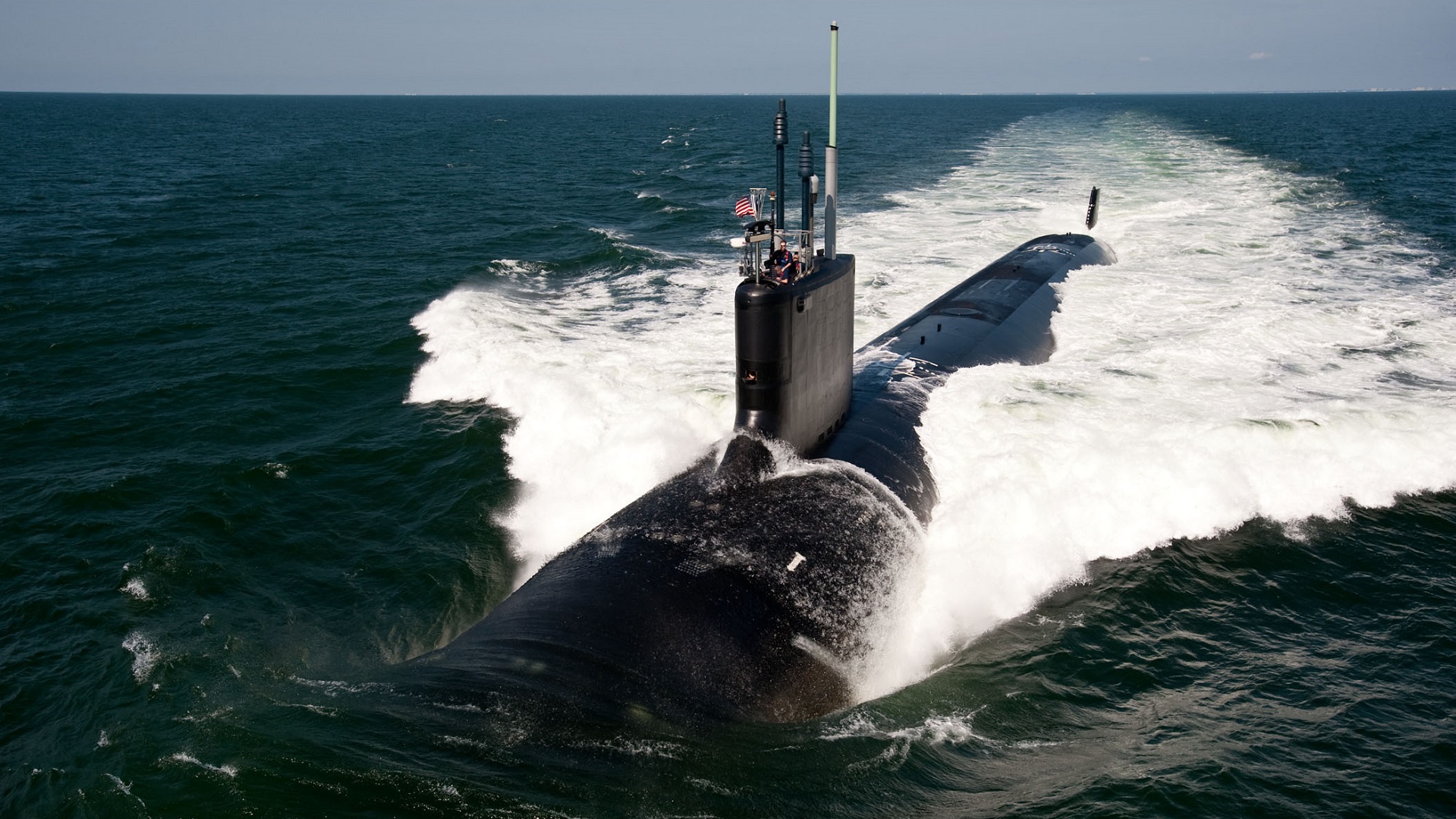 The USS California, a Virginia-Class U.S. Navy submarine similar to the future U.S.S. Arizona, is shown during sea trials in 2011.
U.S. Navy/Flickr
On the 81st anniversary of the attack on Pearl Harbor that left the U.S.S. Arizona in ruins, work officially began on next ship to carry the name.
Dignitaries gathered Wednesday at the Electric Boat shipyard in Rhode Island to ceremonially start construction on the fast attack submarine USS Arizona.

Navy Rear Admiral Jonathan Rucker said it's fitting for a state-of-the-art submarine to pick up where a battleship left off.
"Our submarine force is critical to ensuring a tragedy like happened on December 7th 1941 never happens again," he said.
The ceremony paid tribute to the two remaining survivors of the Arizona attack, as well as the granddaughter of another.
Nikki Stratton said the dying wish of her grandfather Donald Stratton was that no one ever forget the battleship Arizona, and sacrifice of the 1,177 crew who died on it at Pearl Harbor.
"My grandfather lived by the mantra remember Arizona, every single day, every single hour, every single minute," Stratton said.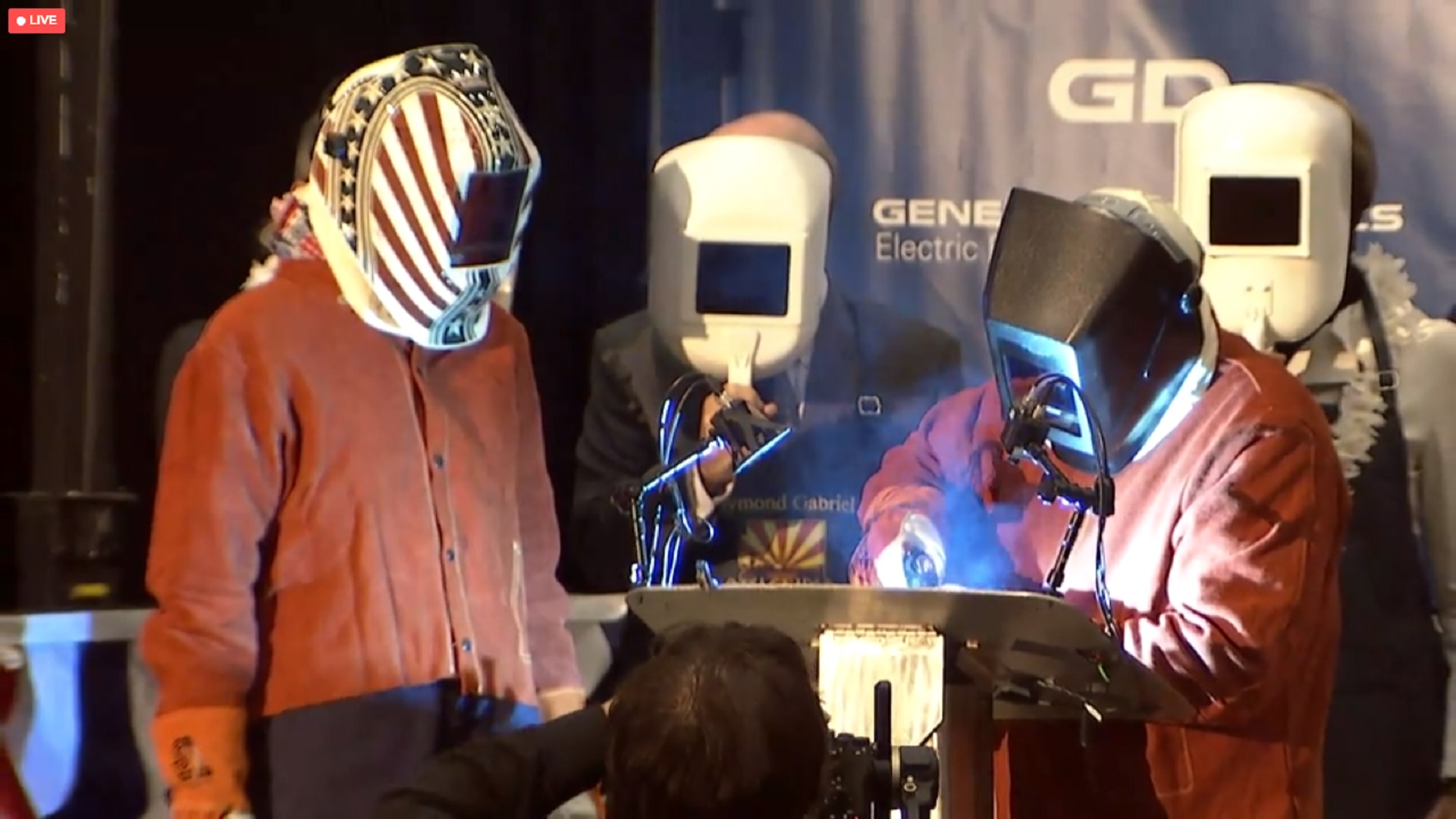 VIEW LARGER
General Dynamics/screenshot
As the sponsor of the submarine Arizona, Stratton welded her initials on a steel plate that will be made part of the boat when it is completed several years from now.