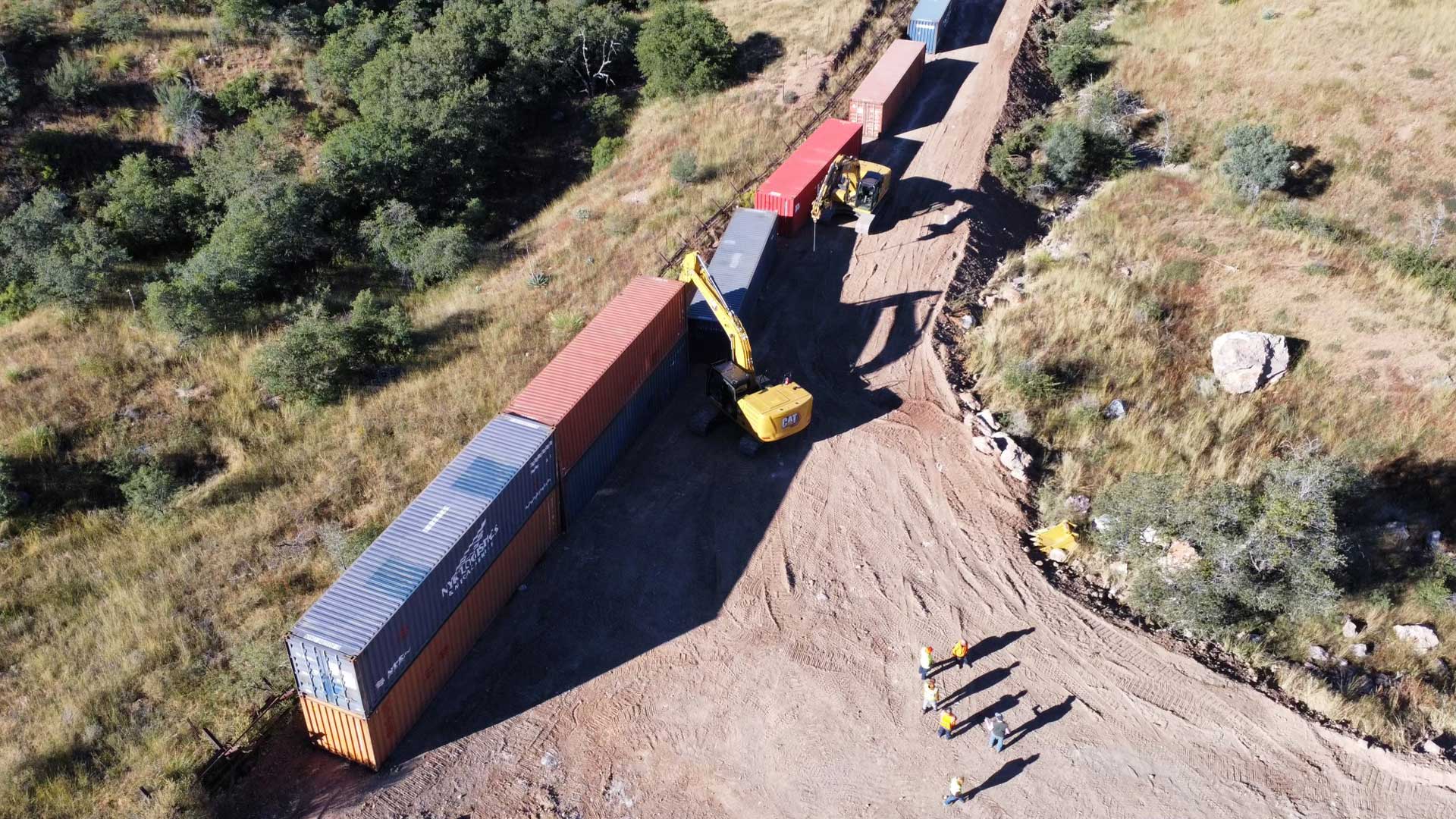 Shipping containers are put in place along the U.S.-Mexico border in Cochise County.
Office of Gov. Doug Ducey/Twitter
Shipping containers that the state is installing along the border as a deterrent to migrants are a safety hazard, according to the U.S. Forest Service.
The federal government issued a statement warning people to stay away from the Copper Canyon area in the Sierra Vista District of the Coronado National Forest for safety reasons.
The danger, according to the Forest Service, is what they call the "unlawful presence" of shipping containers being installed as a border wall and its associated construction equipment and guards.
The state, at the direction of Governor Doug Ducey, is using shipping containers to fill in unwalled sections of the U.S.-Mexico border.
The state began setting up the container wall in Yuma earlier this summer and is now working in Cochise County.
Environmentalists have spent weeks protesting the construction.
The federal government has said the barriers are illegal. The state is suing to keep them in place.