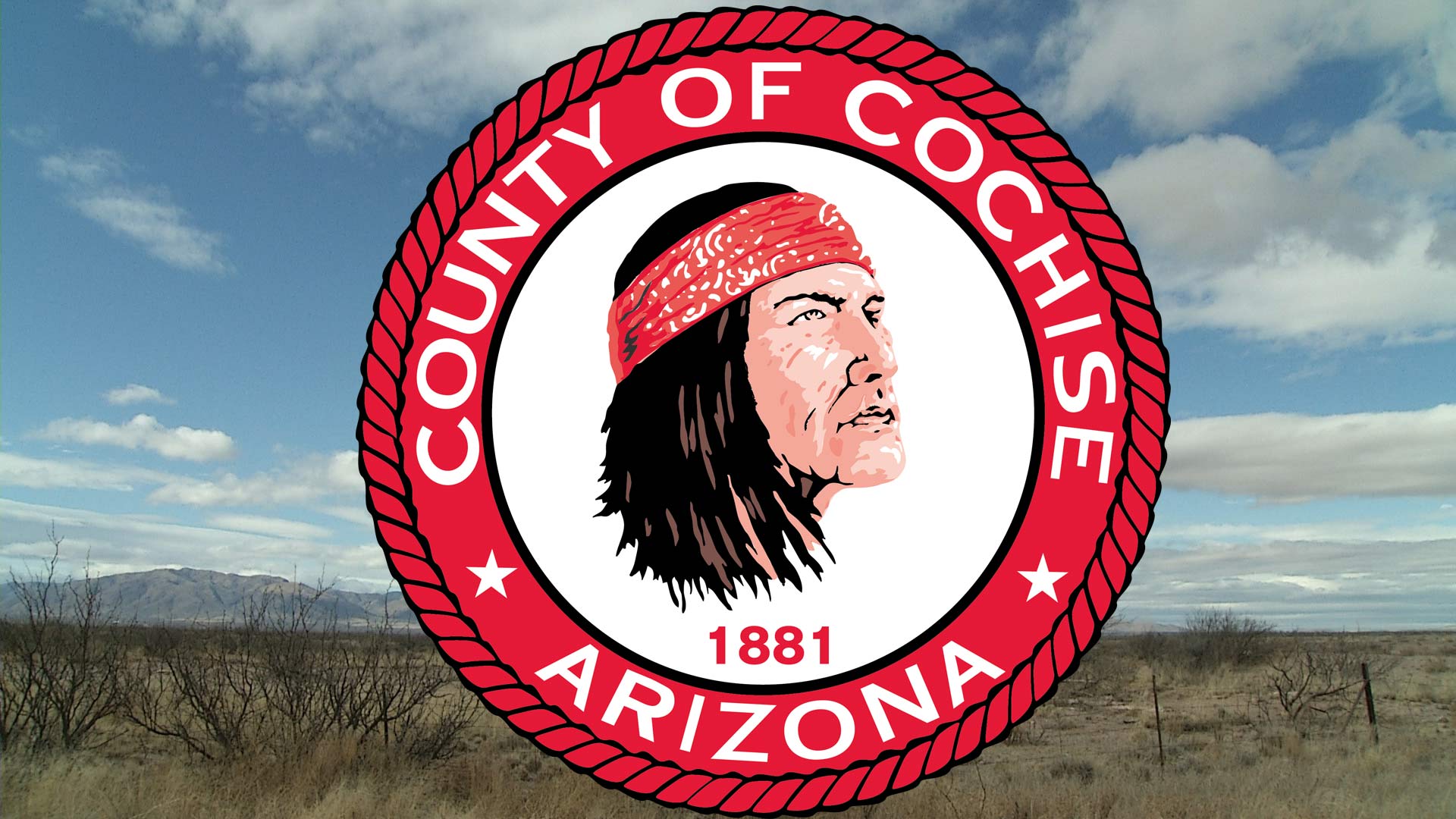 The seal of Cochise County.
In a fiery discussion about whether or not to approve a $10,000 payment from the county's general fund into private legal representation for Cochise County Board of Supervisors Peggy Judd and Tom Crosby for a lawsuit filed against the board for voting to conduct a 100% hand-count of the midterm election, both supervisors decided to table the issue for a later meeting.
Republican supervisors Peggy Judd and Tom Crosby voted for the hand count, against advice from the county attorney who called it illegal and refused to defend them if they were sued.

The $10,000 down payment would secure outside legal services from The Valley Law Group to represent the board in midst of the lawsuit filed by Arizona Alliance of Retired Americans, Inc. and Stephani Stephenson in response to the board's decision to conduct a 100% hand count of the ballots from the November midterm election.
The effort was blocked by two courts, Pima County superior court and the Arizona Supreme Court. So, the board has proposed conducting a 99.9% hand count. The emergency meeting to vote on this 99.9% hand count was canceled.
Judd and Crosby have said that they would use private funds to pay for the fees. However, County Administrator Richard Karwaczka said that he doesn't know if the board can accept private funding in this matter and that payment would otherwise come out of the county's general fund.
"But until we understand what kind of private funding, what direction there is, a bill has to be paid and most bills and legal fees are paid from the general fund monies," said Karwaczka.
Following was a fiery slew of public criticism, some called on Judd and Crosby to resign.
"Supervisor Judd and Supervisor Crosby, can you really be serious? You were warned by your own county attorney not to proceed with this unethical, anti-democratic, and illegal hand-count scheme, yet, you persisted," said Sierra Vista resident Jeff Sturges. "You were warned by our state secretary of state — now the governor — not to proceed. Yet, you persisted … At every turn, you persisted, disregarding common sense, ethics, and the rule of law. And now that the law has caught up with you, you want your constituent taxpayers to fit your legal bills."
He continued, "I respectfully request that both of you resign."
The board voted 2-1 to table the issue for the Nov. 29 regular meeting.