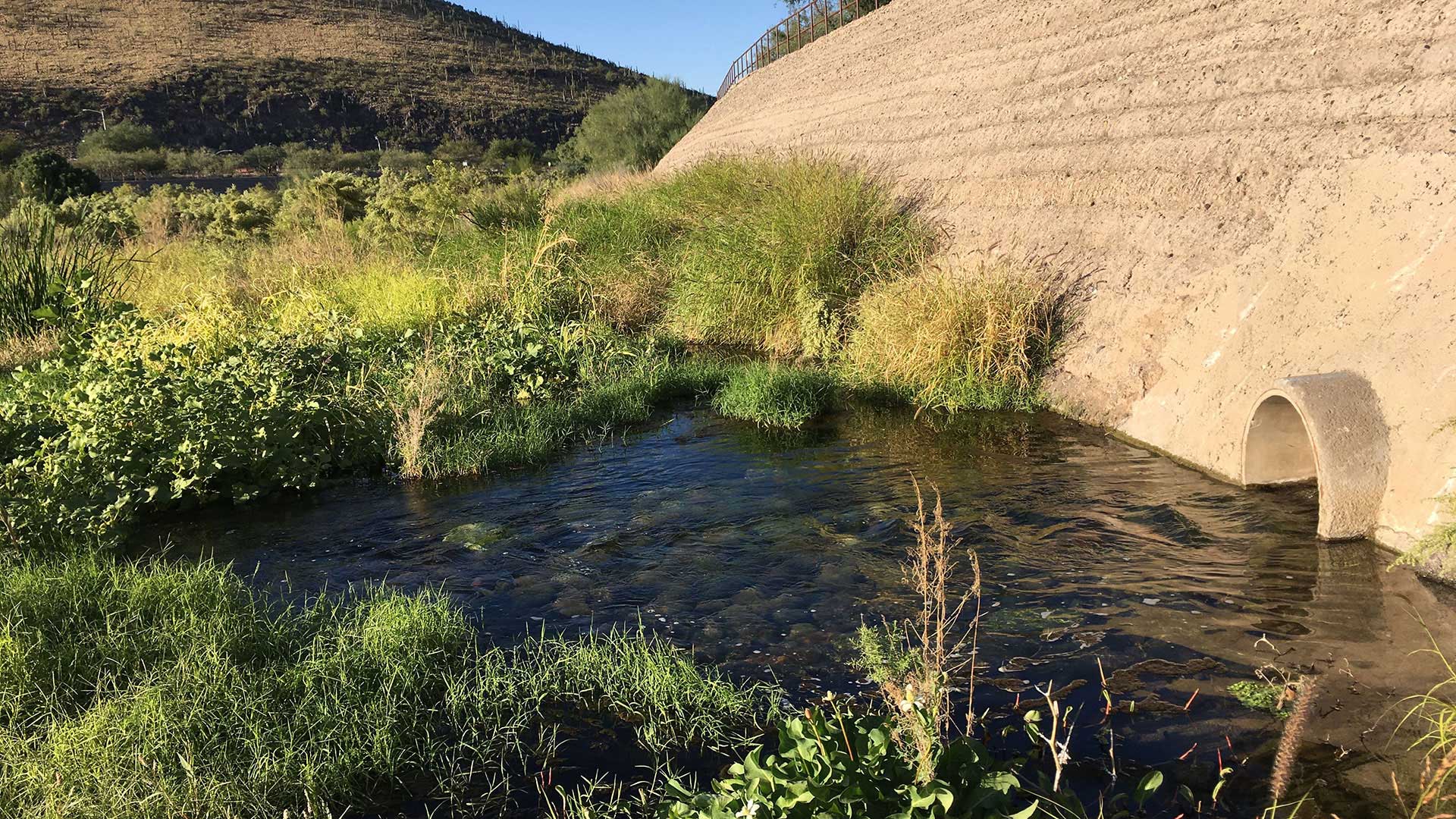 Since late June 2019, Tucson Water has been recharging treated wastewater into the dry channel of the Santa Cruz River, creating a riparian oasis.
Ariana Brocious/AZPM
A University of Arizona lab that launched the first tests for COVID-19 in wastewater is turning its attention to chemicals called PFAS seeping into Pima County groundwater.
U of A Regent's professor of Environmental Science Ian Pepper talks about tracking down the contaminants.