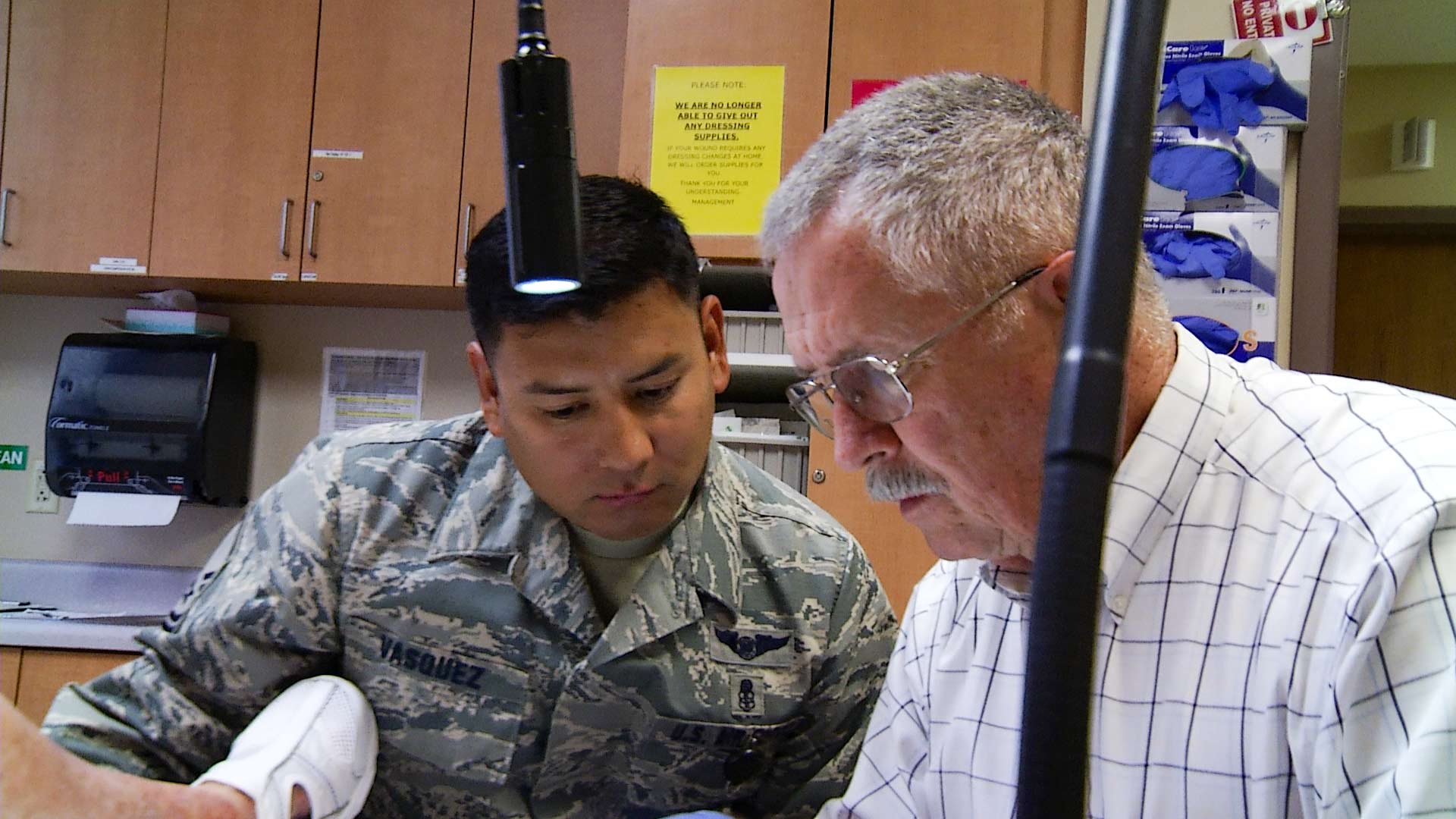 VIEW LARGER Master Sgt. Pablo Vasquez assists in treating a patient with retired vascular trauma surgeon Michael Lavor.

AZPM
Each year the Arizona Department of Health Services analyzes the number of Arizonans hurt or killed with traumatic injuries. It's called the Arizona Trauma System Snapshot and the latest report covering 2021 shows the numbers of trauma cases are up.
Trauma centers reported more than 65-thousand trauma incidents across the state in 2021, a 12% increase
Falls caused nearly half of those cases. Other leading causes included vehicles and firearms. 25% of trauma patients were linked to drugs or alcohol.
About 30% of injured motor vehicle occupants were not using a passenger restraint, such as a seat belt or child safety seat. Helmet use among motorcyclists and bicyclists also played key role.
Geographically, traumatic injuries are highest in northern Arizona, mortality rate for males was twice that for women and adults 65 and older had the highest trauma rate of any age group.
Arizona is one of the fastest growing states in the country and ADHS says as that growth continues, the rise of traumatic injuries and deaths will remain a growing health and economic challenge for the state.