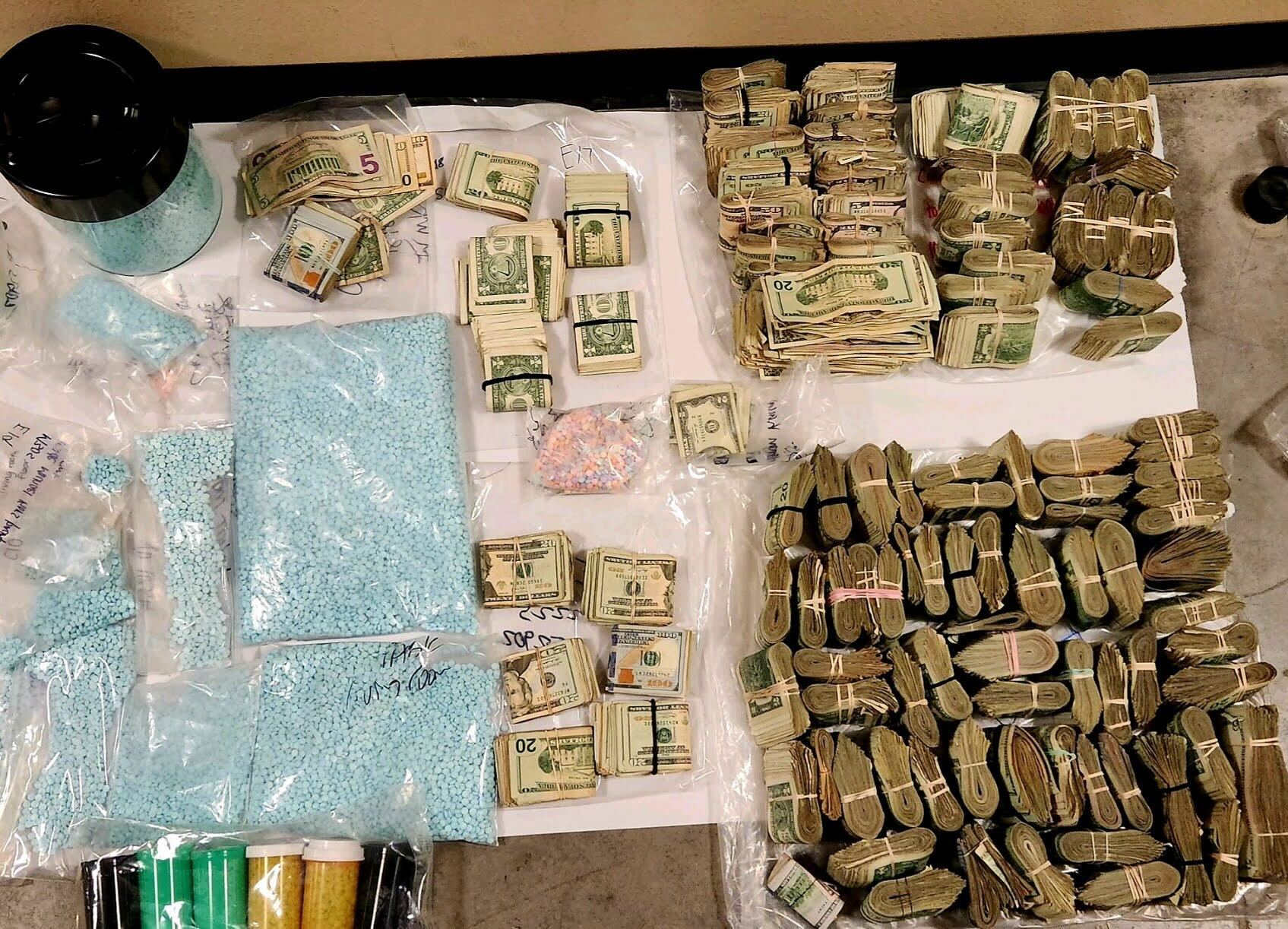 Illegal firearms seized by TPD in drug bust
Tucson Police Department
Four men face drug charges after the Tucson Police Department raided a midtown drug supply house this week. Police discovered multiple collections of drugs along with illegal weapons, including semi-automatic rifles.

TPD was responding to reports of meth and fentanyl sales at an apartment complex near the intersection of Speedway and Camino Seco. After obtaining a search warrant, officers with K-9s initiated the raid.
Inside they found more than 50-thousand fentanyl pills, an additional one-thousand "rainbow fentanyl" pills, 8 pounds of meth, a half-pound of heroin, more than 1,000 counterfeit Xanax pills, and more than an ounce of cocaine. They also found close to 65-thousand dollars in cash and 15 firearms, including three shotguns, and two assault rifles.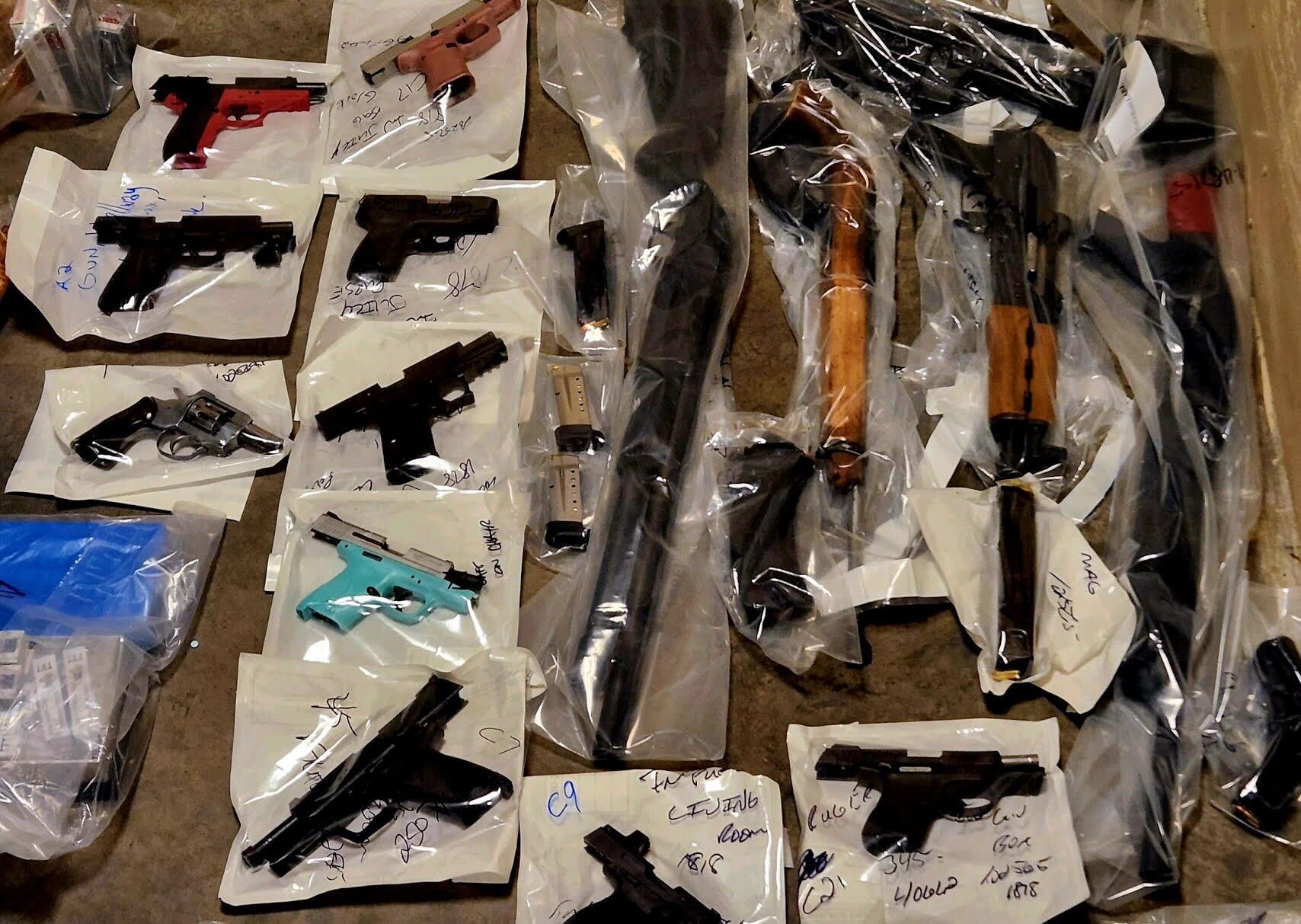 Cache of illegal drugs confiscated by TPD in drug raid, including fentanyl, cocaine, and heroine
Tucson Police Department
TPD said the one-thousand "rainbow fentanyl" pills were the largest amount found yet at one location in Tucson.
TPD is especially concerned about rainbow fentanyl. Because it is multi-colored, it is known on the street as "skittles" after the popular candy of the same name. TPD believes it is being marketed to children.