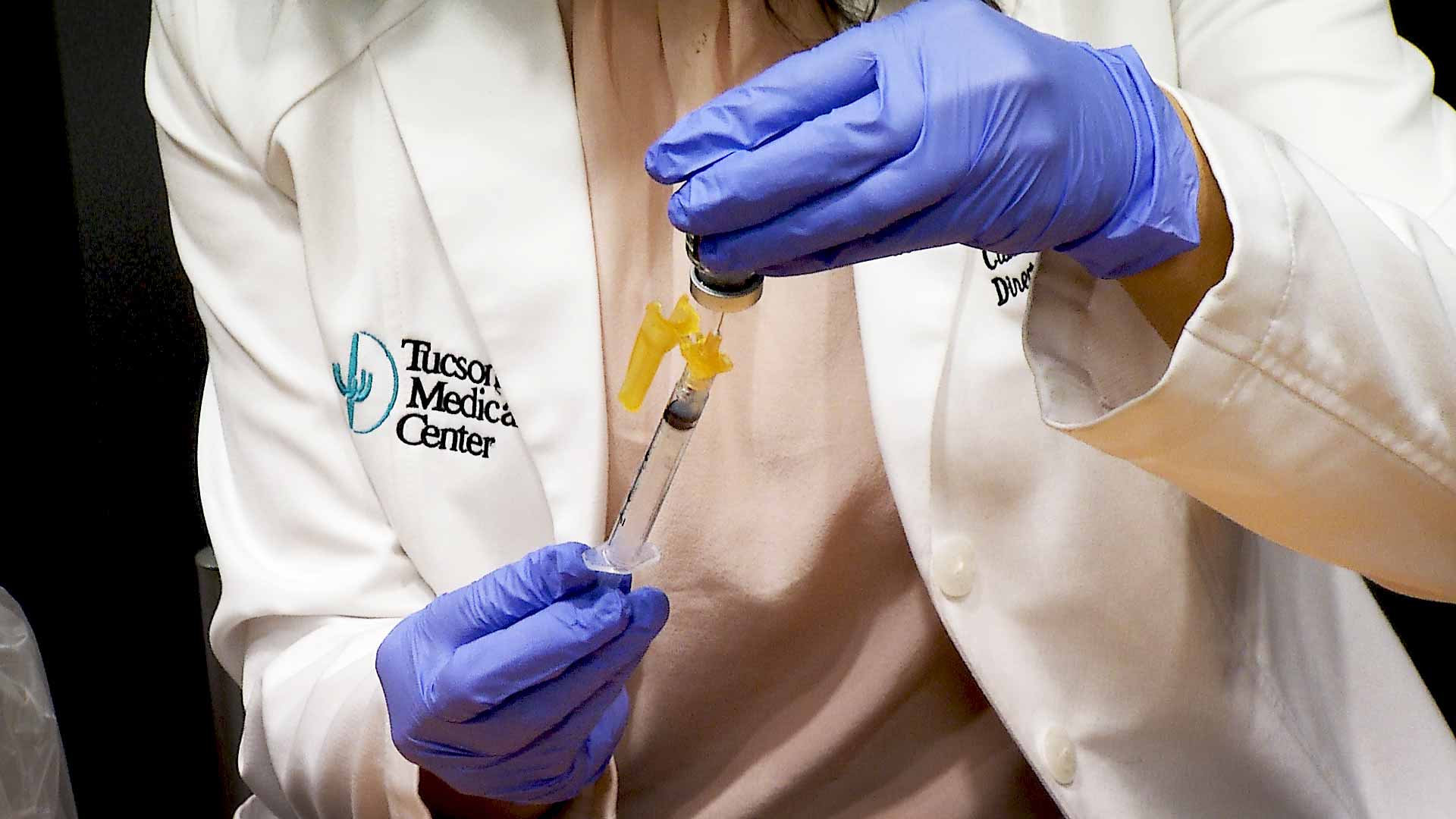 A health care worker at Tucson Medical Center fills a syringe with a dose of the COVID-19 vaccine. January 2021.
Robert Lindberg/AZPM Staff
Nine percent of Pima County residents who are 12 and up that have completed their COVID-19 vaccinations have received a bivalent booster.
Nationally, only about 6.5% of eligible people have received the updated booster.
Pima County's vaccine preventable disease program manager, Crystal Rambaud, says that it will take time to reach higher rates with the new vaccine.
"We're seeing more people who want to get vaccinated, but they'll do it at kind of more of their convenience, because the need feels less pressing," Rambaud said.
She points to less social distancing, fewer people masking and a sense of community safety as factors for the low rates.
"I think people now feel that they already have some protection," Rambaud said. "This is kind of just adding to that, so that need just feels less urgent."
Don Herrington, interim director of the Arizona Department of Health Services, is still urging Arizona residents to receive a COVID-19 vaccine.
The department shared that unvaccinated people are 18 times more likely to be at risk of being hospitalized for COVID-19 versus people who are vaccinated but not up to date. They are over 7 times more likely.
Throughout Oct. 17 to Oct. 21, the University of Arizona will be holding vaccine clinics at the Bear Down Building from 9 a.m. to 3 p.m. The new bivalent booster will be available.