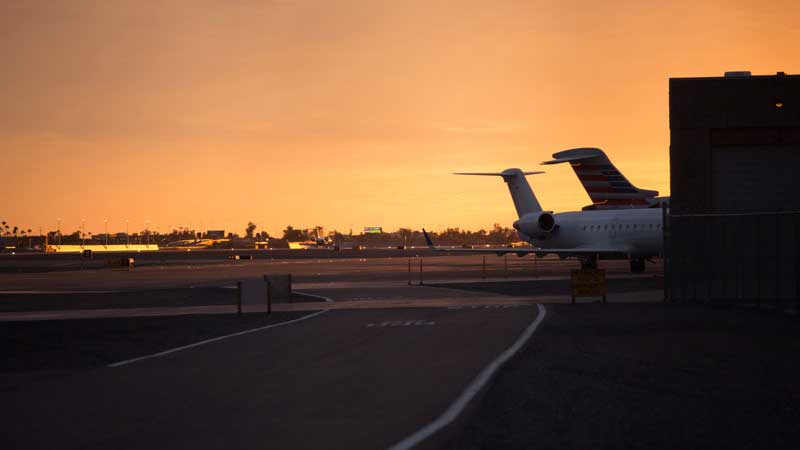 VIEW LARGER Sky Harbor International Airport, Phoenix.

Coleton Berry/Cronkite News
As Tempe considers a new multi-use development that would house the Arizona Coyotes hockey team, Phoenix is raising concerns about the project, citing its proximity to Sky Harbor airport. Officials with Phoenix and Sky Harbor sent mailers throughout the Valley, warning against the plan.
The point of contention for Phoenix and the airport is the residential aspect of the project. They warn that flight paths might have to be moved, and the mailer says "Take action now to keep planes from flying over your home."
But Tempe Mayor Corey Woods said the pamphlets are alarmist. He says although the development is in a current flight path, the project follows guidelines his city and Phoenix agreed to in 1994.
"Our people have a very different reading of that situation and say the prohibition is regarding single-family housing," Woods said. "But there is no prohibition regarding the building of multi-family housing, which is what's being proposed at this site."
Sky Harbor spokesperson Julie Rodriguez said the pamphlets were sent only to residents who might be affected, and that they need to understand how the project could alter flight paths and noise levels.