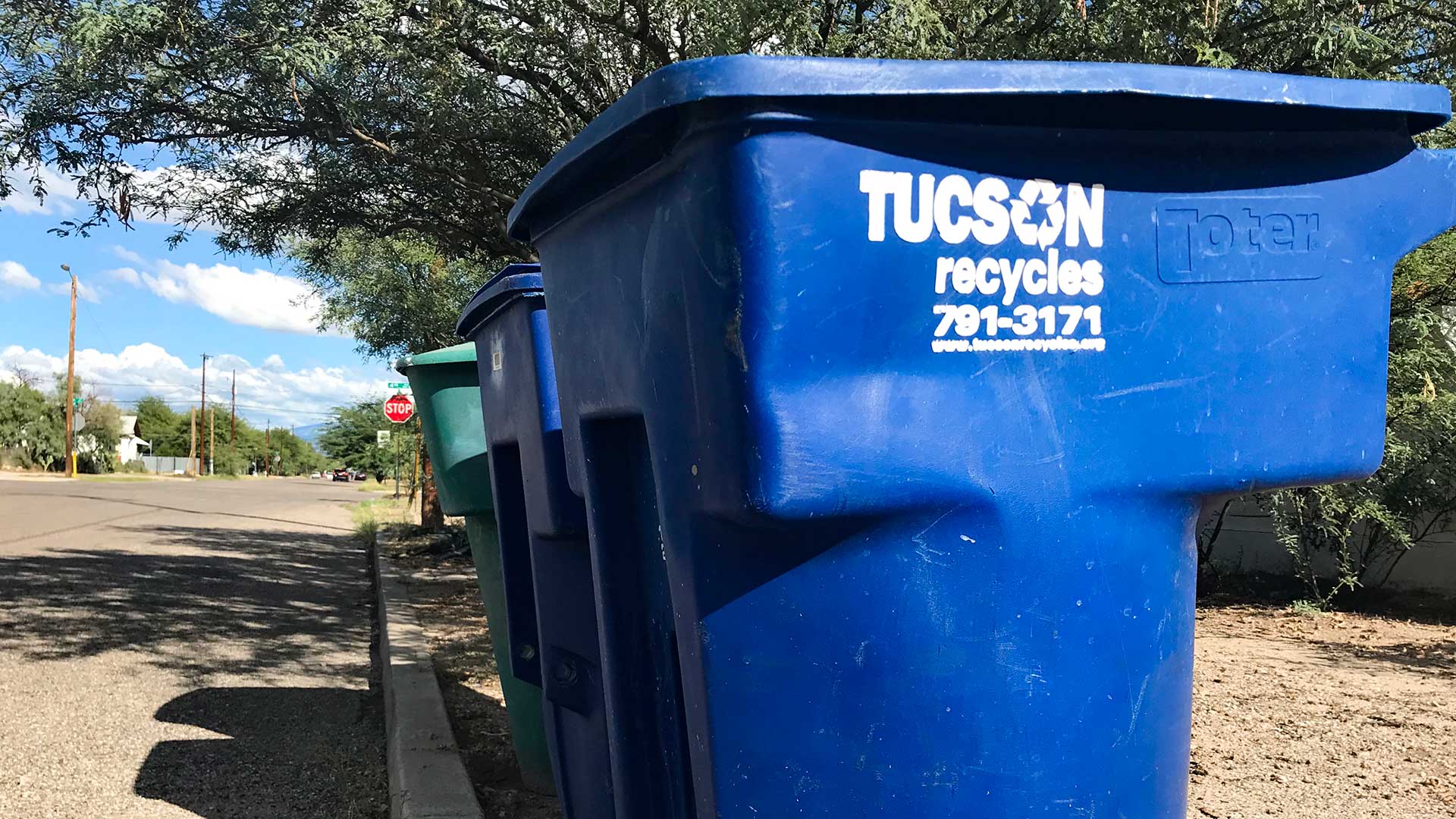 The city is reducing curbside recycling pickup in an effort to save money and adapt to global shifts in the industry.
Sasha Hartzell/AZPM
The Tucson Mayor and City Council Tuesday reviewed a plan for sweeping increases in nearly every fee that city residents pay for services.

The monthly bill homeowners pay for water and trash service would increase 9.8% starting January 1. Many of the affected fees have not been raised in more than a decade.
A presenation prepared by city staff outlined the full range of changes (see below).
Council member Paul Cunningham said the plan reflects the reality of inflation.
"We've got an inflation rate over the last two years of over 9.6%. It's going to catch up to everybody. It's a bummer and it sucks. Nobody gets elected to go hey let's raise water rates. It's the last thing you want to do but we've got to accept some of the realities in play here,"he said.
Mayor Regina Romero said she regretted that customers were getting hit with such large increases all at once.

Council members indicated they might support delaying some of the hikes, which are still months away from final approval.
Besides water and trash, city parking rates would go up as would fees for using park facilities.
Read the City of Tucson's fee proposal

View at Google Docs
|

Download File