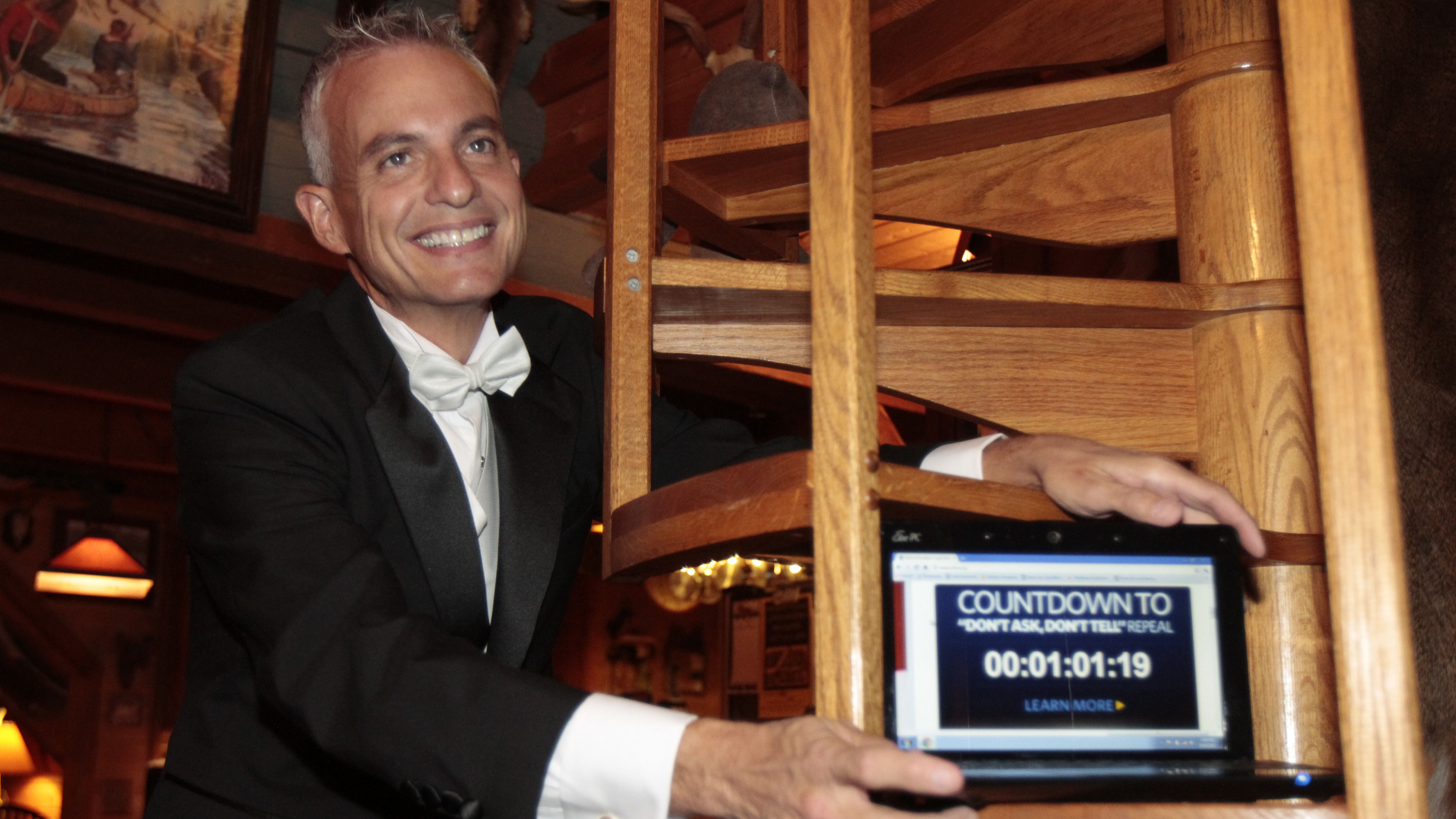 Dan Ross along with an exact countdown to the repeal of "Don't Ask, Don't Tell", and his wedding day.
Courtesy of Dan Ross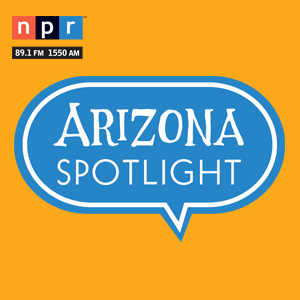 Featured on the September 15th, 2022 edition of ARIZONA SPOTLIGHT with host Mark McLemore:
Uncertainty over the future of the Supreme Court's 2015 ruling legalizing same-sex marriage – and an increase in discriminatory policies being passed across the nation – have put many in the LGBTQI+ community on alert. In response, Southern Arizona Senior Pride is presenting an all-ages seminar to explore ways to unite and protect queer individuals. Find out more from two of the participants, Southern Arizona Senior Pride secretary Joyce Bolinger, and Lamda Legal staff attorney Kell Olson.
"The Fight for LGBTQI+ Rights – What's Ahead?" will take place on Sept. 21, 2022. Director of the LGBTQI+ Alliance Fund and member of Arizona House of Representatives, Andrés Cano (left) will serve as the moderator for the event. Lambda Legal Staff Attorney Kell Olson (right) is the event's featured speaker.

courtesy Southern Arizona Senior Pride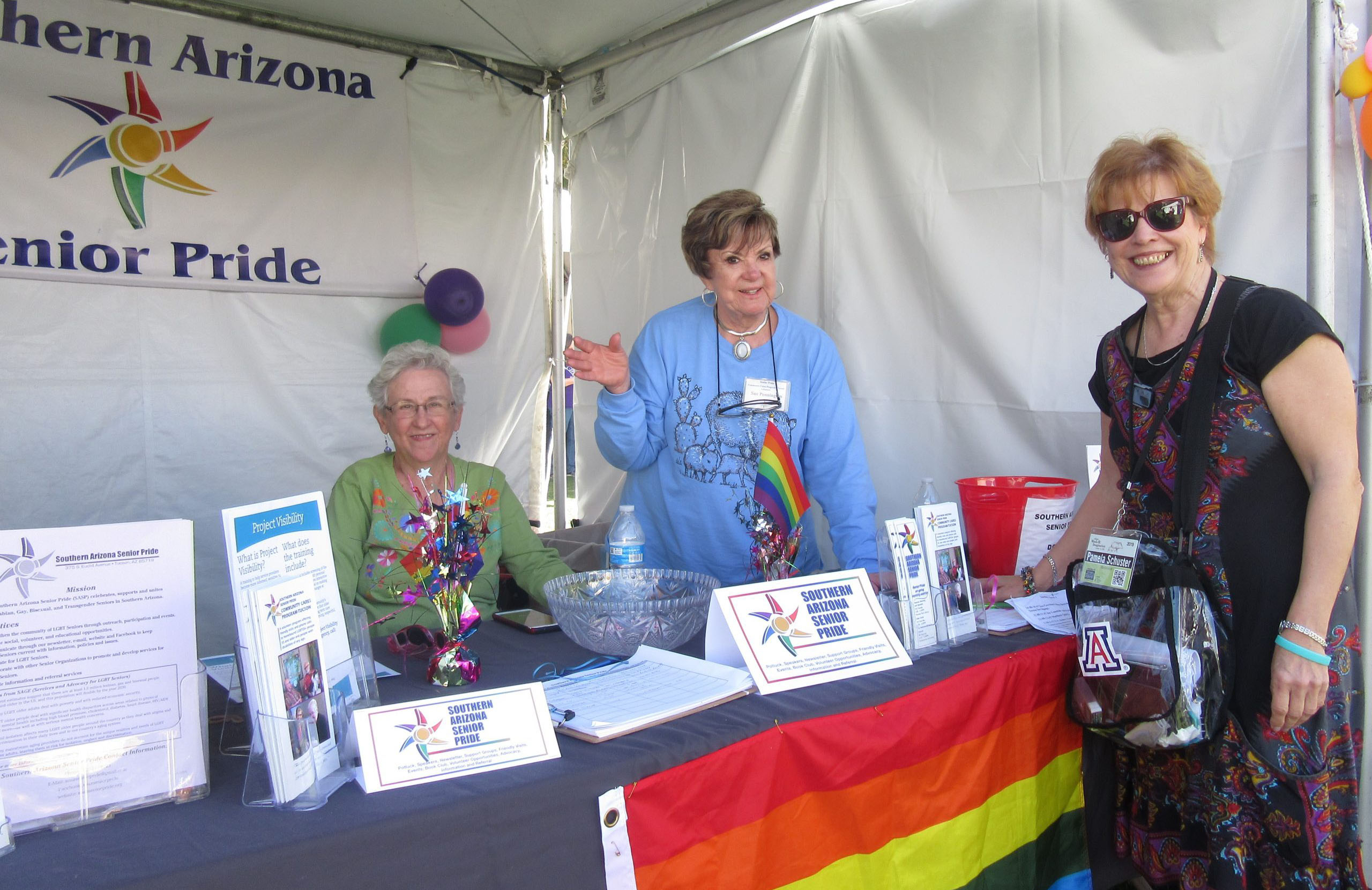 Members Lee Crosby and Sue Pennington at a visitor's tent for Southern Arizona Senior Pride.

Courtesy of Southern Arizona Senior Pride
Immediately following the repeal of the "Don't Ask, Don't Tell" policy in 2011, Dan and Gary Ross became the first same-sex married couple in the U.S. military. Gary was and still is a Navy officer, currently a commander in the Navy Reserve. In this interview, they share stories of the reactions they received afterward, and their view of whether military culture has become more accepting and inclusive in the 11 years that have followed. The Rosses will celebrate their 11th anniversary on September 20th, 2022.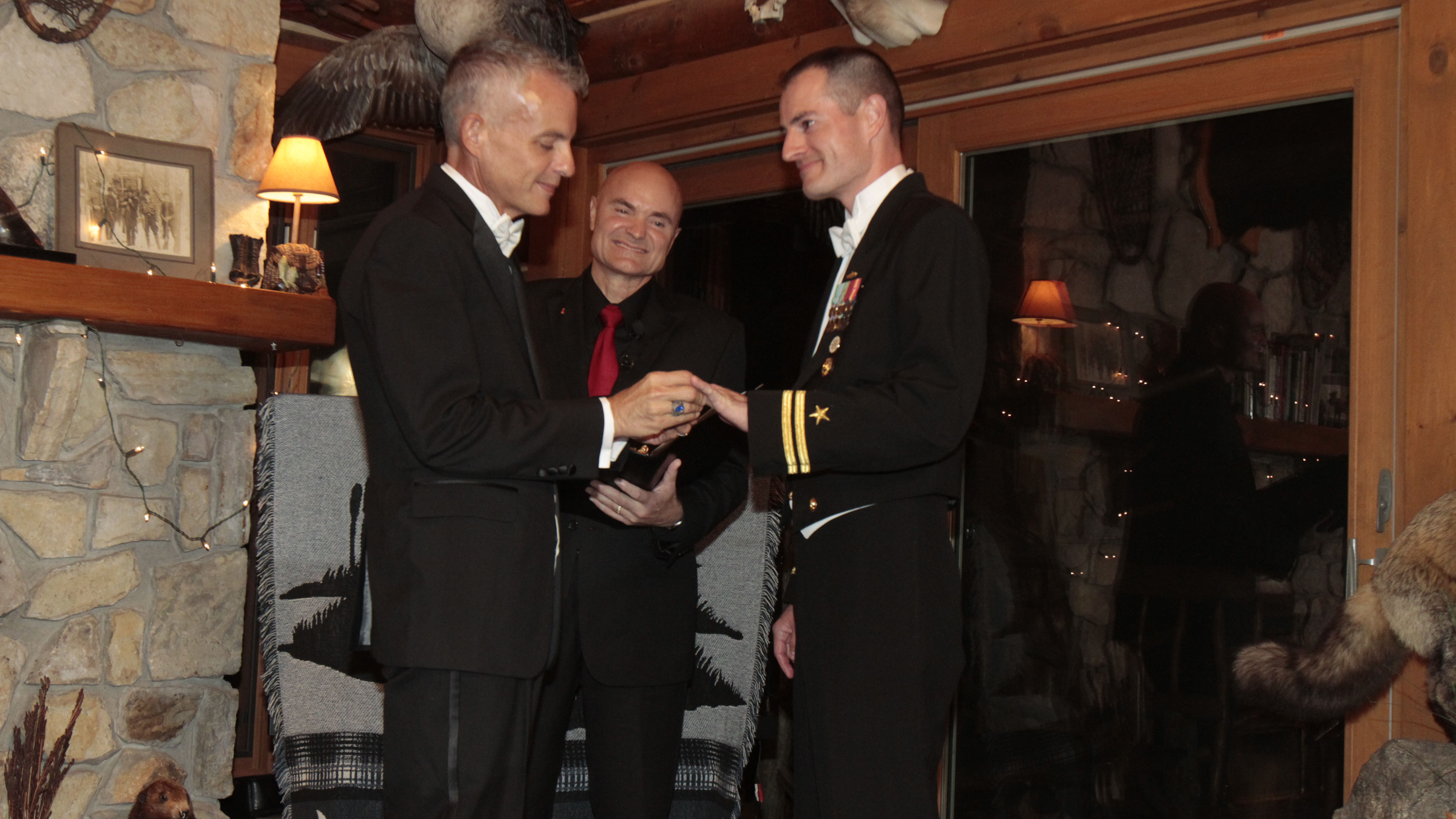 Gary and Dan exchange rings at their wedding moments after "Don't Ask, Don't Tell" is repealed.

Courtesy of Dan Ross
And, for more than 40 years, Tucson-based composer and musician Steve Roach has been recognized as an important explorer in the realm of ambient electronic music. He'll talk about the message behind his latest release "What Remains", and give details about a 3-day music event he is headlining this weekend in downtown Tucson…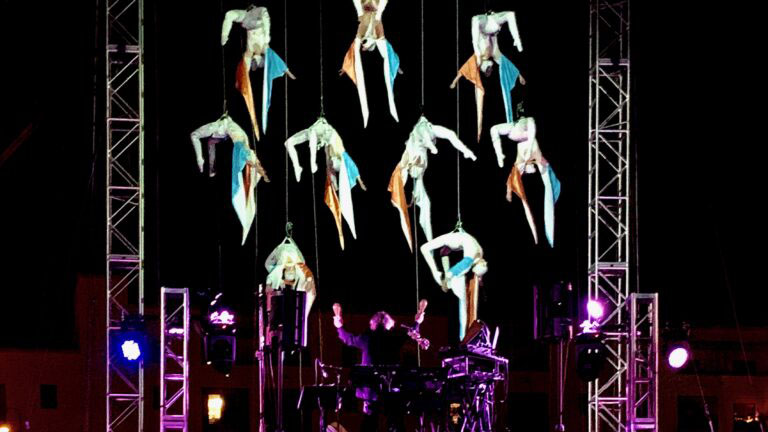 Steve Roach performing at the Mercado San Augustin outdoor annex in Tucson, Arizona on Nov 2, 2019. This concert was a part of All Souls Procession weekend, with over 100,000 attendants.

Courtesy of Nathan Youngblood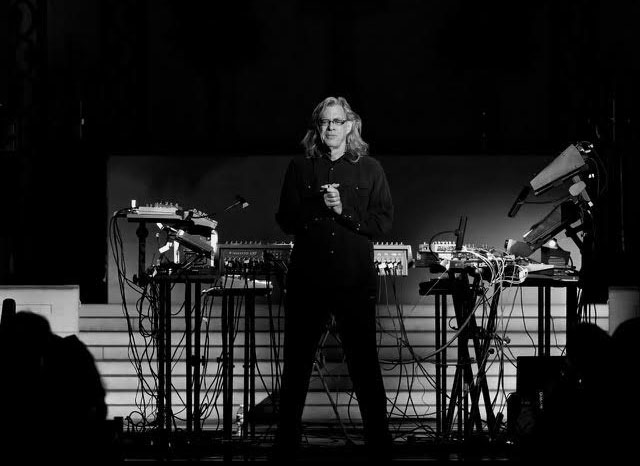 Steve Roach greeting the audience at the Ambient Church in New York City on June 4, 2022.

Courtesy of Steve Roach
Web page by Leah Britton.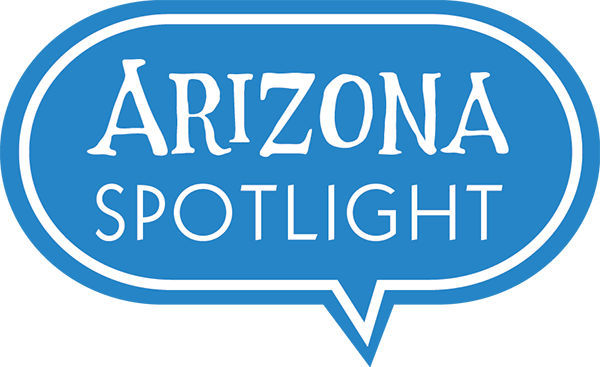 Arizona Spotlight airs every Thursday at 8:30 am and 6:00 pm and every Saturday at 3:00 pm on NPR 89.1 FM / 1550 AM. You can subscribe to our podcast on
iTunes
. See
more from Arizona Spotlight
.
MORE:
Arizona
,
Arizona Spotlight
,
Arts and Life
,
Culture
,
Entertainment
,
LGBT
,
Media
,
Military
,
Music
,
People and Places
,
Tucson