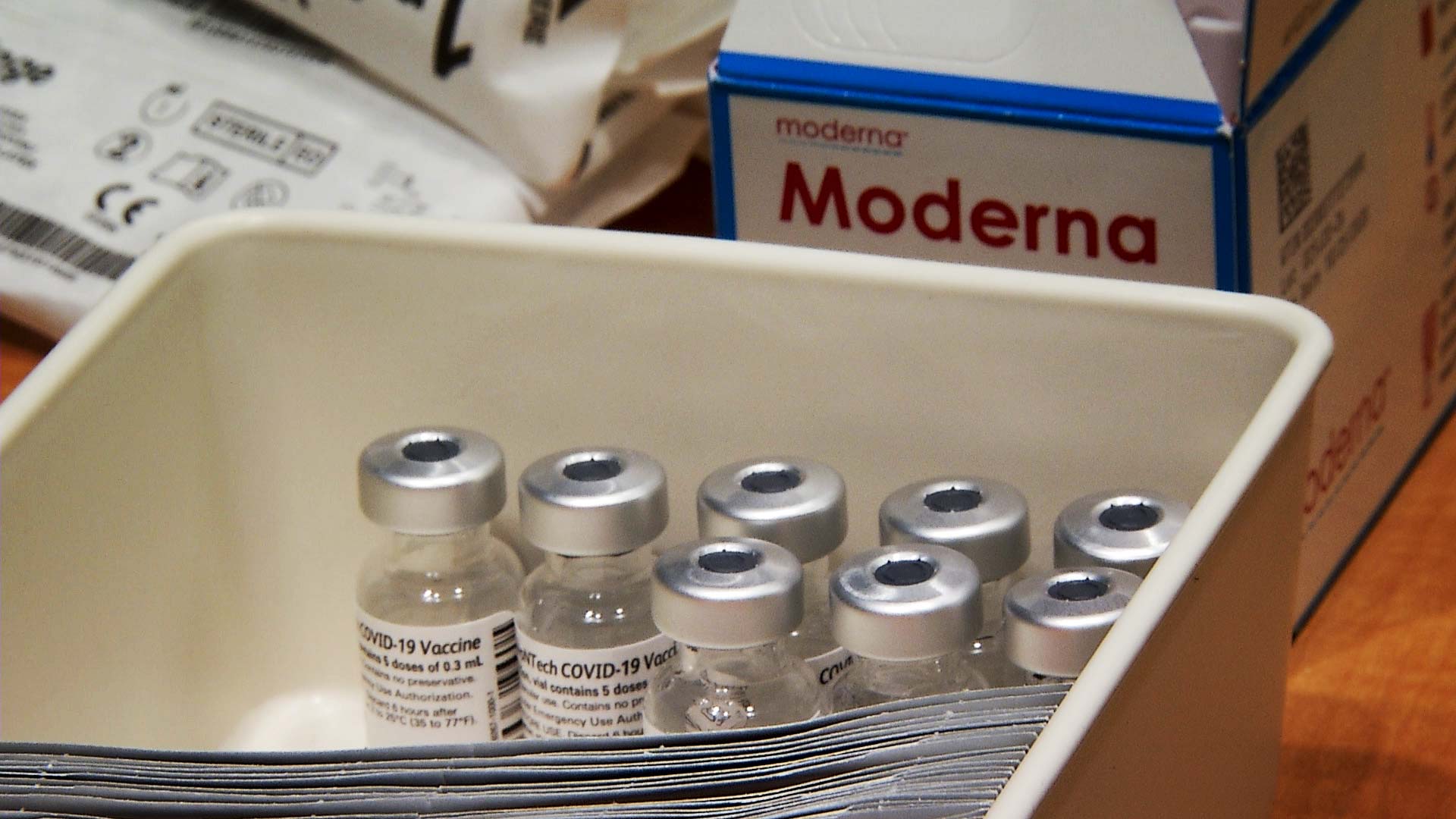 Vials of Moderna's COVID-19 vaccine at a vaccination clinic in Tucson. January 2021.
Robert Lindberg/AZPM Staff
Pima County Health Department clinics and Abrams Public Health Center have now received the new bi-valent COVID-19 boosters. The new shot will target both the original strain and its omicron variants.
The U.S. Food and Drug Administration and Centers for Disease Control and Prevention approved Moderna's newest version for people 18 or older, while Pfizer's is approved for those 12 or older.
If it has been two months since your first set of shots or an original booster, the CDC recommends getting an updated booster.
Appointments are not required at Abrams Public Health Center. However, they are recommended for the clinics. The shots are also widely available at local pharmacies.