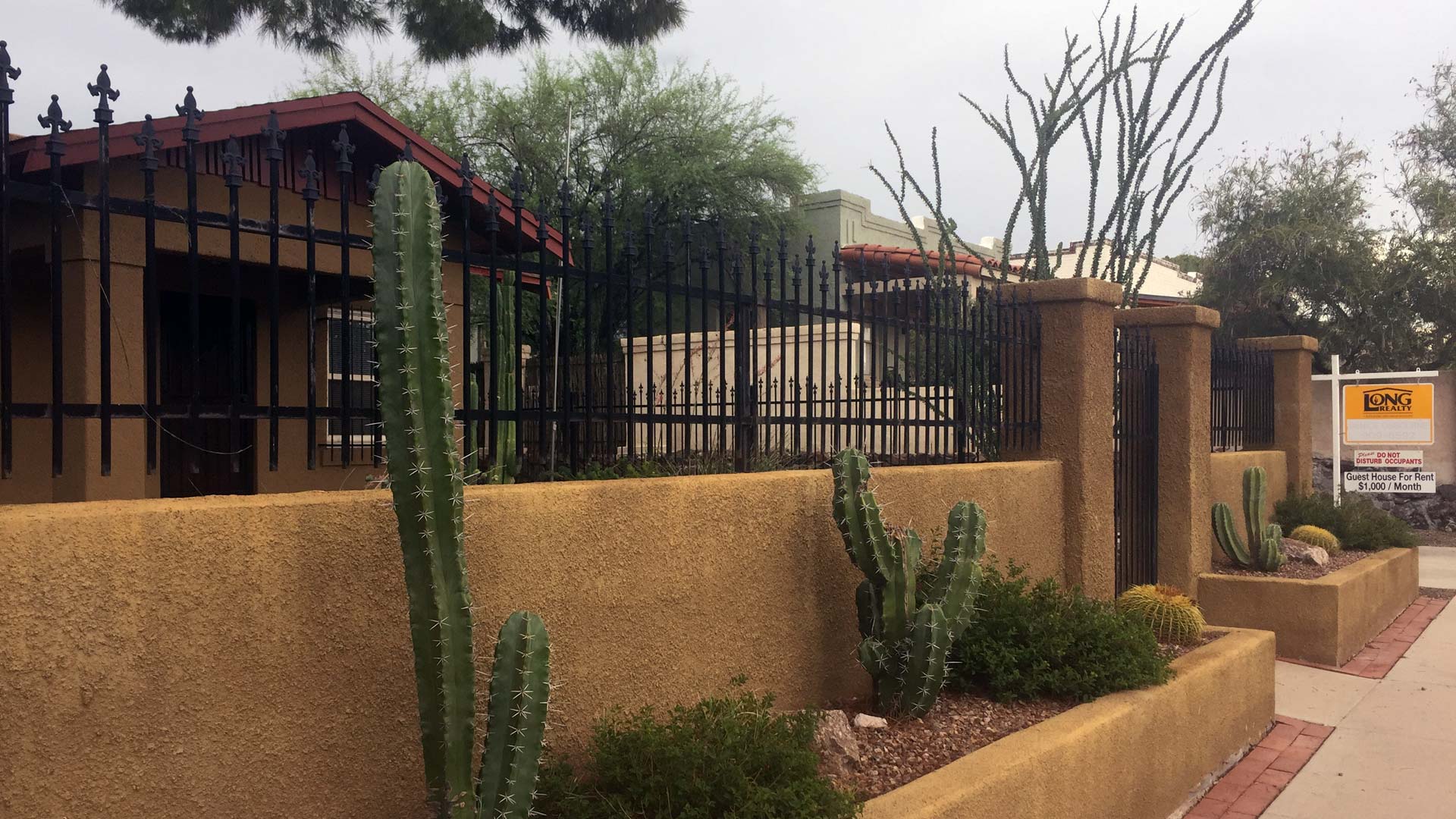 A For Rent sign in front of a home in the Sam Hughes neighborhood.
Jessica Stephens, AZPM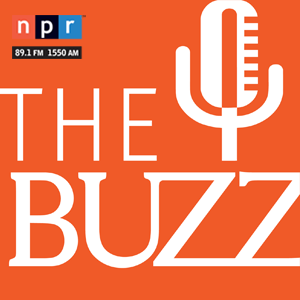 Since 2016, Arizona has, for the most part, kept the ability to regulate short-term rentals in the hands of the state government.
That changed this past legislative session when Senate Bill 1168 made its way through the legislature and was signed into law by Gov. Doug Ducey. The law allows some municipal regulation of homes listed for rent on websites like AirBNB and VRBO.
Municipal governments can now require that such homes be licensed, which can mean collecting homeowner information, ensuring that taxes are paid, and instituting a policy that would allow a license to be revoked if a rental home is reported to authorities three times in a year for violations of rules such as noise ordinances.
But some lawmakers at the municipal level see the new law as lacking. They want more latitude to regulate short-term rentals so they can ensure that they don't take up too much of the local housing stock.
One such city is Sedona. Last month, its city council approved a plan that would pay homeowners as much as $10,000 a year to rent a home for months at a time rather than days.
Mayor Sandy Moriarty said the city took this path because it struggled to find anything else it could do to lower the number of short-term rental properties in city limits.
"I don't know what we can do because the governor and the legislature told us we can't. We can't ban them. We can't regulate them. So we have no way to manage them."
Moriarty said the large number of short-term rentals in Sedona has made it unaffordable for many who'd like to live in the city to do so.
"On our last report, for July, as of the end of July we had 978 properties and I believe the total housing inventory is maybe 6,600," she said. That's approaching 15 percent of the housing stock in the city.
Short-term rentals seem to be most prevalent in high-tourism locations. Arizona Public Media compared data from the website AirDNA.co, which monitors short-term rentals, and Census Bureau data in a variety of Arizona cities and towns. It found that Sedona was not alone.
Page, which sits near the shore of Lake Powell, has a similar percentage of short-term rentals as Sedona. And nearly a quarter of all homes in Lakeside-Pinetop, a popular summer escape for residents of desert cities like Tucson and Phoenix, are listed on websites like AirBNB or VRBO.
With a largely tourism-based economy, Moriarty worries that Sedona's workforce has moved to other places in the area.
"We don't expect to be able to house everyone, but it would be nice if we could house more than we do," she said. "Among the Verde Valley towns and cities, and there are five of them, Sedona is no longer the biggest because we've lost population in the last 10 years."
She said there was some discussion in the legislature this year to allow cities more control than what was given in SB 1168, but it did not happen.
One of the supporters of SB 1168 was AirBNB, the largest online marketplace for booking short-term rentals. Its sponsor said they were also involved in stakeholder meetings.
"That's why we worked on this legislation together and really hammered out the details that we think strikes a good balance between allowing responsible hosts to continue, while giving cities these enhanced powers," said John Choi, AirBNB's public policy manager.
Choi said AirBNB tracks as much legislation as it can on state and local levels, but watching how regulation of short-term rentals in Arizona went was of particular importance.
"Arizona in particular is an important market for us," he said. "We have tens of thousands of hosts in the state who rely on this extra income from renting their homes. They contribute to the state's tourism economy and support thousands and thousands of small businesses across the state."
When asked about how the short-term rentals that AirBNB facilitates are impacting local housing markets, Choi said the company is taking some steps.
"It's a debate that's happening all across the country right now, not just in Sedona, not just in Arizona. I think what AirBNB has done is work hard to be part of the solution."
He notes that it made its rules limiting what it calls "party houses" permanent, it is helping homeowners weed out problematic renters, and it does not allow homes that were recently vacated through an eviction to list on the site.
Ending the party house practice was the origin of SB 1168, according to its sponsor, state Senator J.D. Mesnard, a Republican whose district covers Chandler, Gilbert, and Sun Lakes.
"We've been getting a lot of complaints from angry neighbors for the few bad apples out there that were causing a ruckus," he said. "It wasn't new. We've seen this over the last few years as AirBNB, VRBO and others have become a mainstay."
Mesnard was in the state House of Representatives in 2016 when the state prevented municipalities from regulating short-term rentals. He was among a bipartisan group who voted for that bill.
"In 2016, this was new. It's amazing to think that was just six years ago," he said. "So we wanted to make sure it wasn't quashed by bureaucratic red tape. We'd seen it before with other sharing economies like Uber and Lyft, folks getting a little too bureaucratic a little too regulatory happy. I think it was the right call in 2016, but we always adjust and adapt as we see issues unfold."
He said the issues caused by short-term rentals in some places is "something to watch," but that the right response is to work toward the best solution over time.
"I'm perfectly willing to acknowledge that [Sedona having 14 percent of its housing stock on short-term rental websites] we need to watch that, but I don't want to have an immediate reaction. I want a little more of a long-term picture before we take action."
Mesnard does not see a need for a statewide law that sets any sort of cap on short-term rentals in certain areas, though he thinks changes to how the state regulates such rentals may come up at the legislature again in a couple of years.
MORE:
Arizona
,
Business
,
Economy
,
Government
,
Housing
,
Legislature
,
News
,
Real Estate
,
The Buzz
,
Tourism
,
Travel
,
U.S.