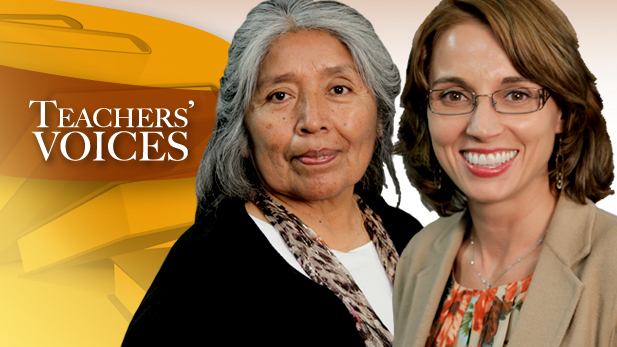 In cooperation with Tucson Values Teachers, Arizona Spotlight presents a special series called Teachers' Voices. These conversations between educators, administrators, and students gives them a chance to share personal stories about the struggles and triumphs of their daily school experience.
For decades in America, it was standard practice for Native American children to be taken from their families and shipped to live at boarding schools, where all acknowledgment of their native culture was forbidden. Even their names were taken away from them, as they were forcibly immersed into Anglo culture and an unforgiving system of education.
But today a new program which is now in its second year is trying the opposite approach to get Native American kids to be more engaged with math and science. It is encouraging teachers to re-think lesson plans with the student's own culture - and language - in mind.
Here to tell us more is the program's originator, assistant research professor Dr. Meredith Kupinski, talking with Dr. Ofelia Zepeda, an educator and author who is also the director of the American Indian Language Development Institute...
Listen:
Teachers' Voices will air bi-weekly throughout 2012 on Arizona Spotlight, funded in part by The Arizona Department of Education and Cox Communications.