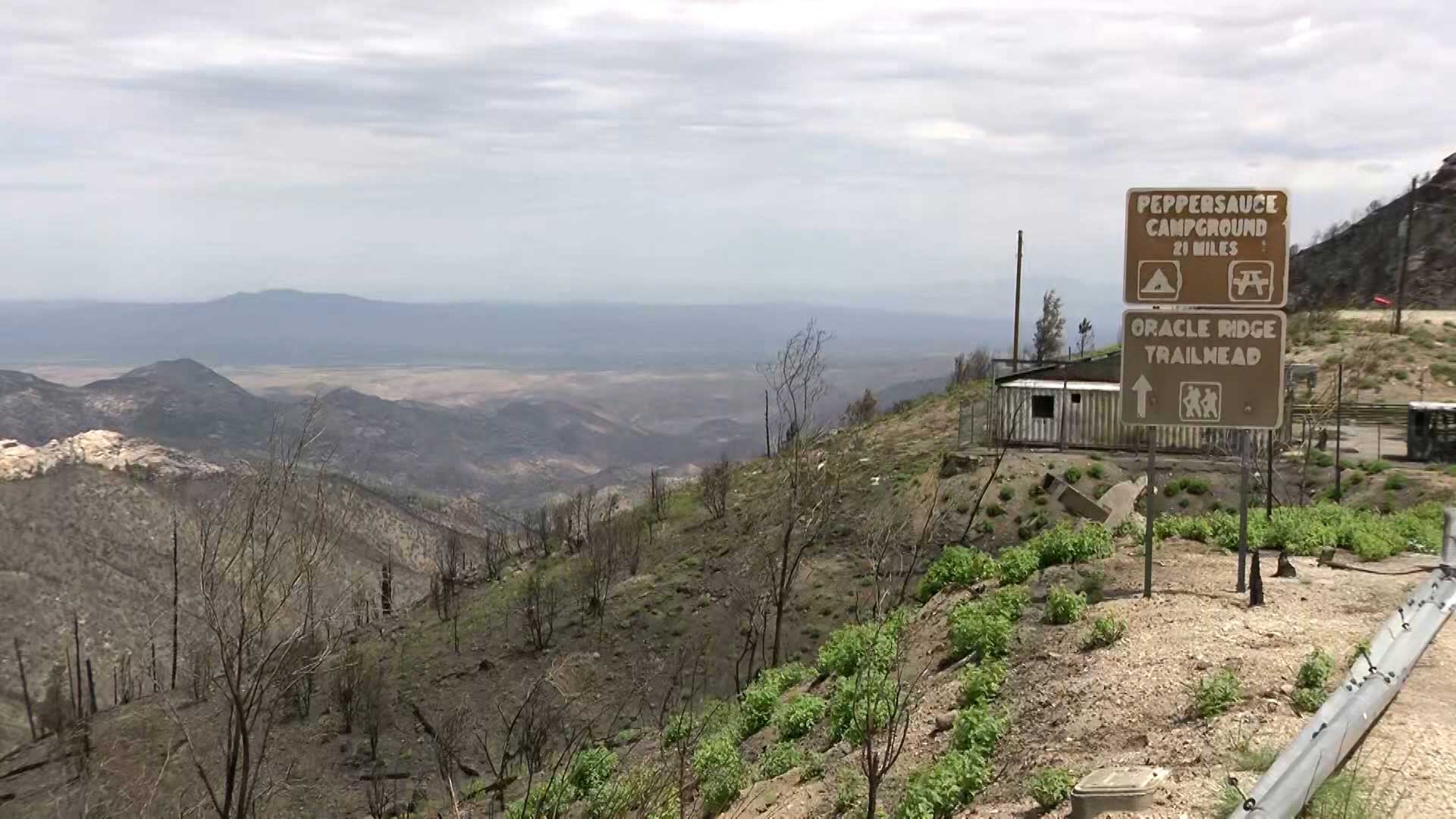 An area burned by the Bighorn Fire in the Santa Catalina mountains.
KVOA pool image
National forests with wildfire damage are now slated to get a cut of federal funds from the Infrastructure Investment and Jobs Act.
That money will go towards reforestation, from expanding nurseries to putting new trees in the ground.
The U.S. Department of Agriculture and the Forest Service announced they will use money from the Infrastructure Investment and Jobs Act to tackle a four-million acre backlog over the next 10 years.

That works out to over a billion new trees.
Nicole Balloffet with the Forest Service said the reforestation plan will help with wildfire mitigation.
"In Arizona in particular, we are looking at close to 300,000 acres of identified reforestation need, and most of that need is going to require some tree planting," she said.
The Forest Service has put $100 million dollars into reforestation this year, which it said is about three times the amount it has been able to invest in previous years.