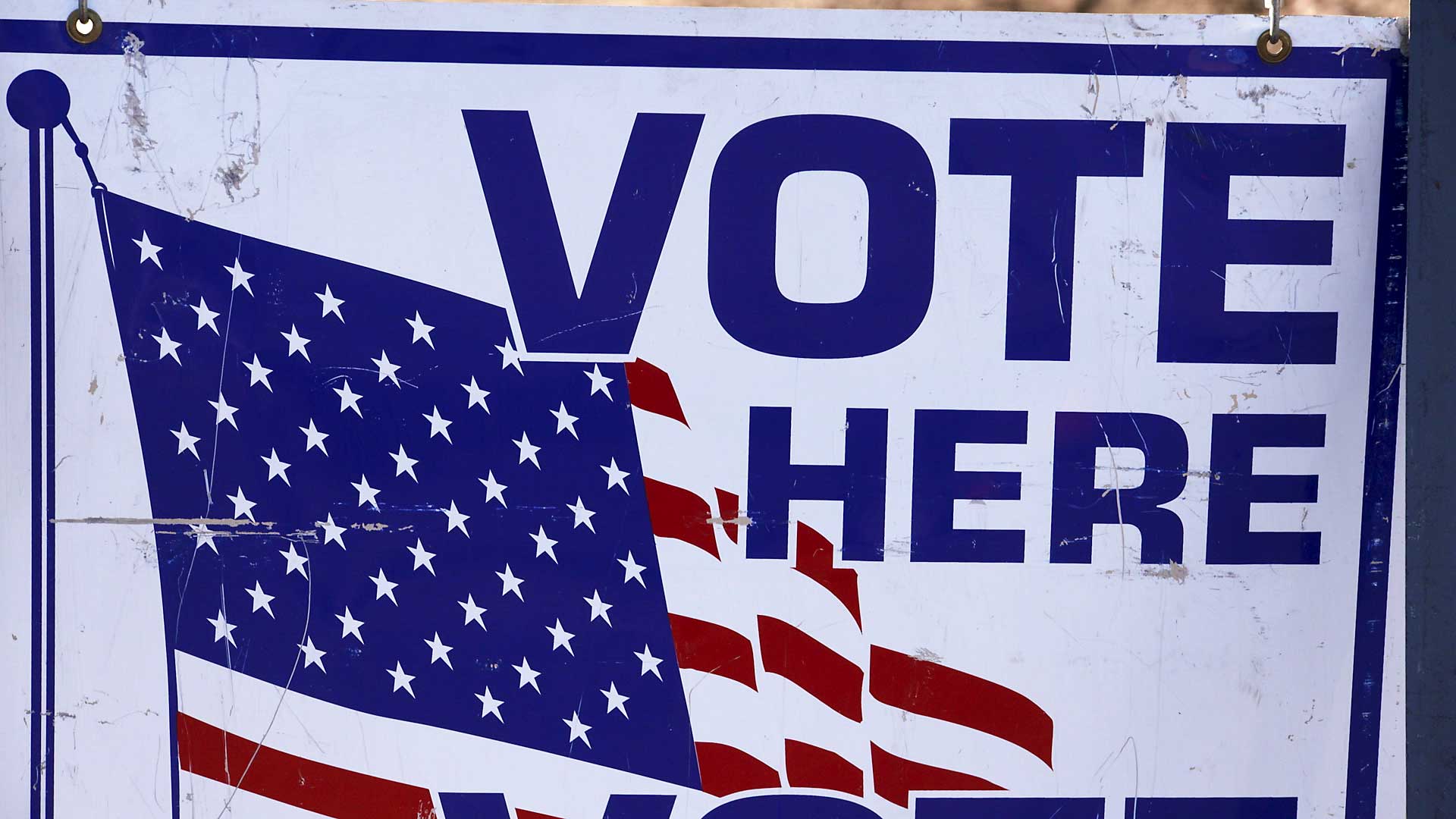 A vote here sign outside of a polling place in Tucson. November 2020.
John DeSoto/AZPM Staff
Arizona Gov. Doug Ducey has already helped block one of former President Donald Trump's allies from winning the Republican nomination for governor in a crucial battleground state.
Now he's hoping for a repeat in his own backyard. Ducey is part of a burgeoning effort among establishment Republicans to lift up little-known housing developer Karrin Taylor Robson against former television news anchor Kari Lake.
What once looked like an insurmountable lead for Trump-backed Lake could end in a more competitive finish on Aug. 2.
With early voting already underway, Robson is drawing on her family's vast fortune to drown out Lake.