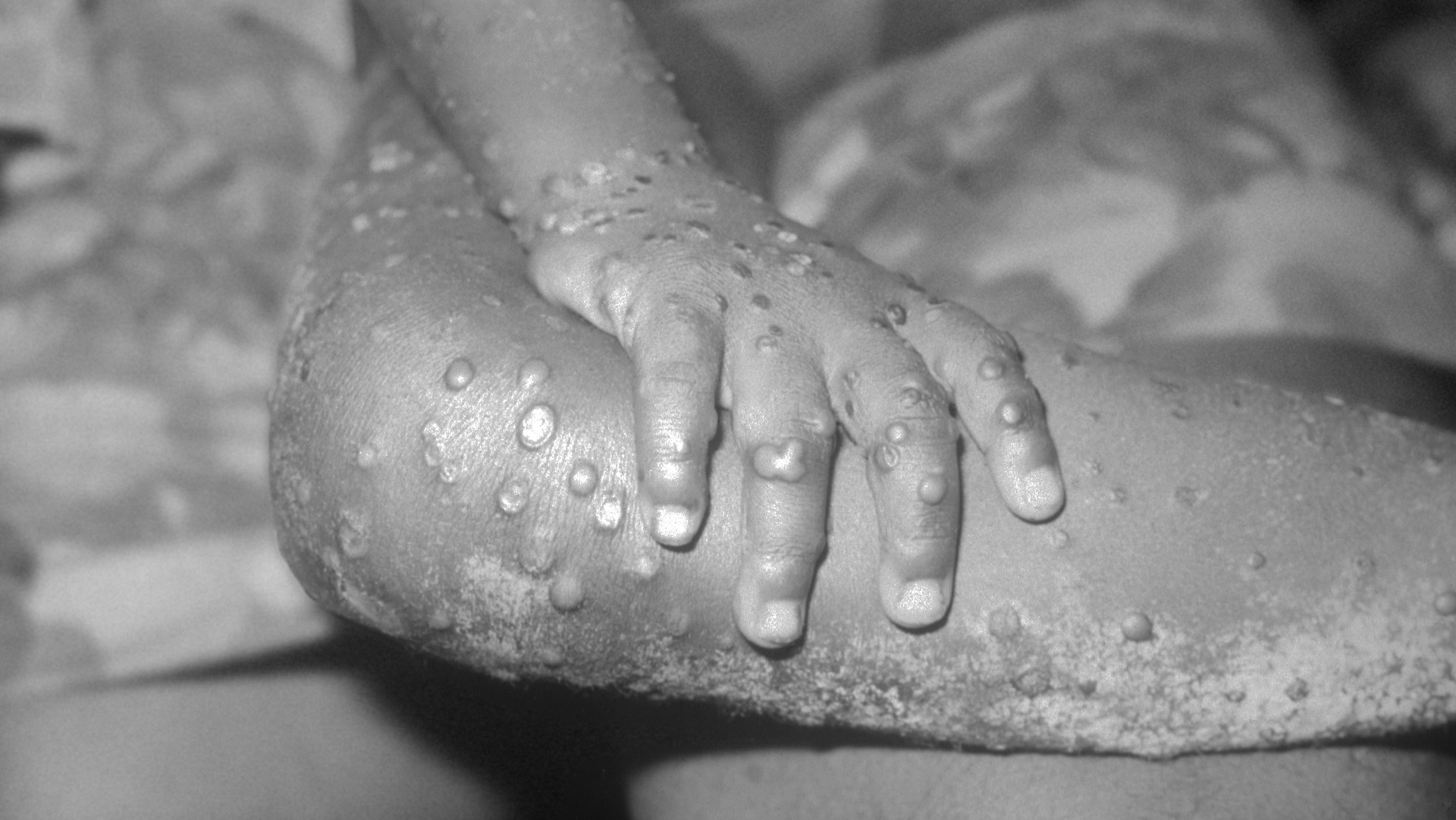 This image from 1971 depicts a 4 year-old girl in Liberia, with numerous monkeypox lesions.
Centers for Disease Control and Prevention
A likely case of monkeypox has been confirmed in Pima County. The risk from the disease is slight, but public health officials are making plans to prevent it from spreading:
A state laboratory detected monkeypox in one Pima County resident, and the federal Centers for Disease Control is working to confirm the diagnosis. County Health Director Dr, Theresa Cullen says unlike COVID-19, monkeypox is not easy to catch, and most hospitalizations come from secondary infections.
"If you've ever had a skin lesion, you can sometimes get a secondary skin infection. It's not necessarily because of the lesion but it's because you accidentally rubbed that or irritated that and then you got transmission of a bacterial infection into your skin," Dr. Cullen said during a news conference Tuesday.
The disease spreads mainly from skin-to-skin contact, including sexual contact, and leads to fever and a rash that usually resolves in two to four weeks. Fatalities from it are rare. Authorities recommend that people wash their hands frequently and stay home if they feel ill.
The county is receiving one hundred doses of monkeypox vaccine from the CDC, and will elp distribute the vaccine among nearby counties.