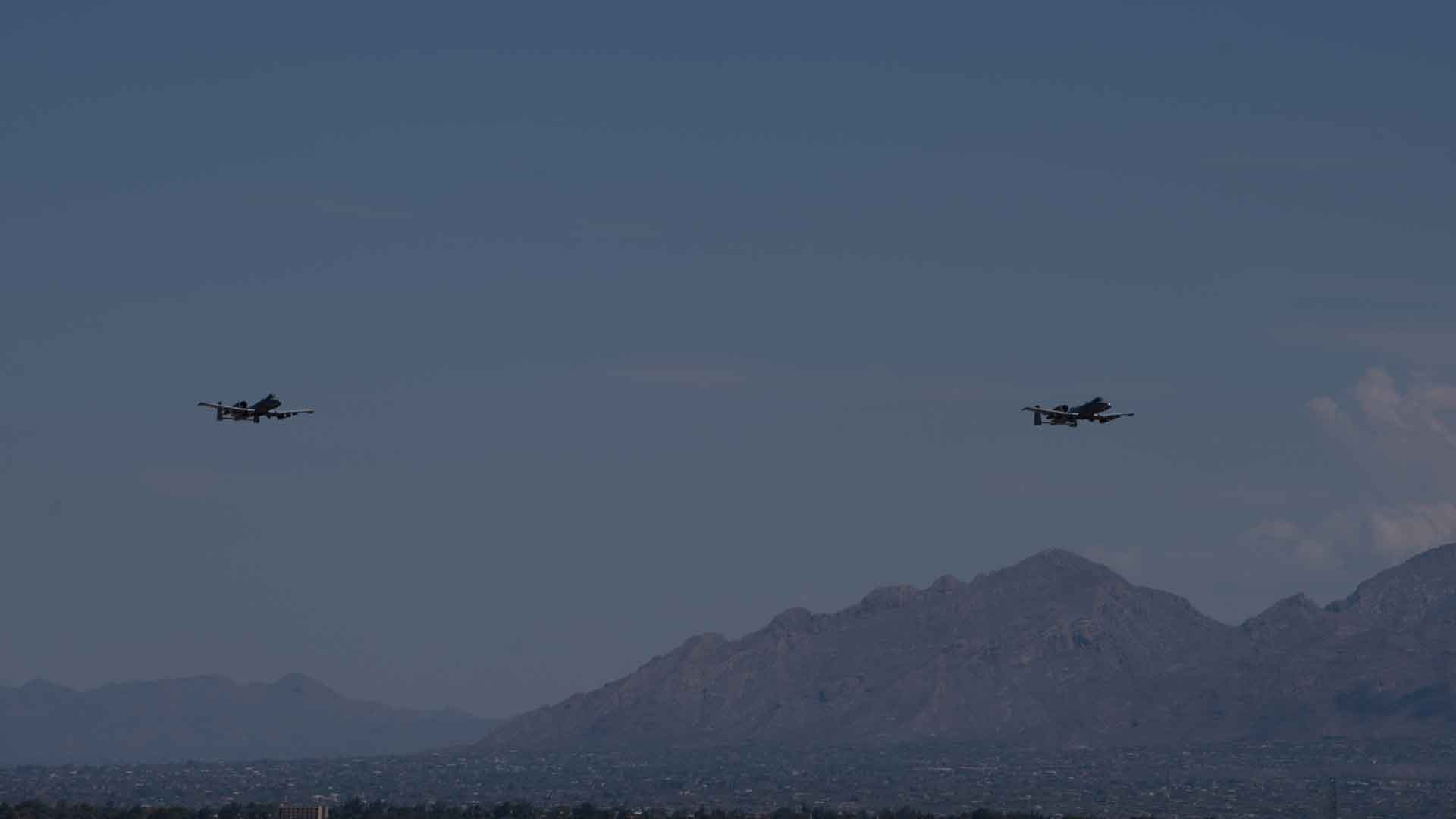 A pair of A-10s from Davis-Monthan Air Force Base fly over Tucson. July 2021
Christopher Conover/AZPM
The National Deference Authorization Act (NDAA) approved by the Senate Armed Services Committee last week includes millions of dollars for Arizona military bases.
In Tucson, Davis-Monthan Air Force Base is slated to get more than $15 million for construction projects. The Morris Air National Guard Base at Tucson International Airport is also in line for $22 million for the purchase of land and construction of a new entry complex.
The Yuma Proving Ground is in line for $6.5 million for the completion of a construction project and Luke Air Force base is expected to get close to $5 million for a child development center.
The Air Force was hoping to retire more A-10 aircraft. The NDAA does allow for the retirement of 21 of the aging planes but they will all come from the Indiana National Guard. None of the retirements will come from Davis-Monthan. The A-10 is the main plane flown at the Tucson air base.
The bill also includes the full funding of the upgrade of the Compass Call fleet which is based at Davis-Monthan.
Senator Mark Kelly chairs one of the Armed Services subcommittees. After the vote he praised the bill.
" This will help us continue to out-innovate, out-compete, and out-perform our adversaries," said Kelly
The NDAA, which still faces more Congressional votes and presidential approval, is the guide for the military on how to spend tis budget.