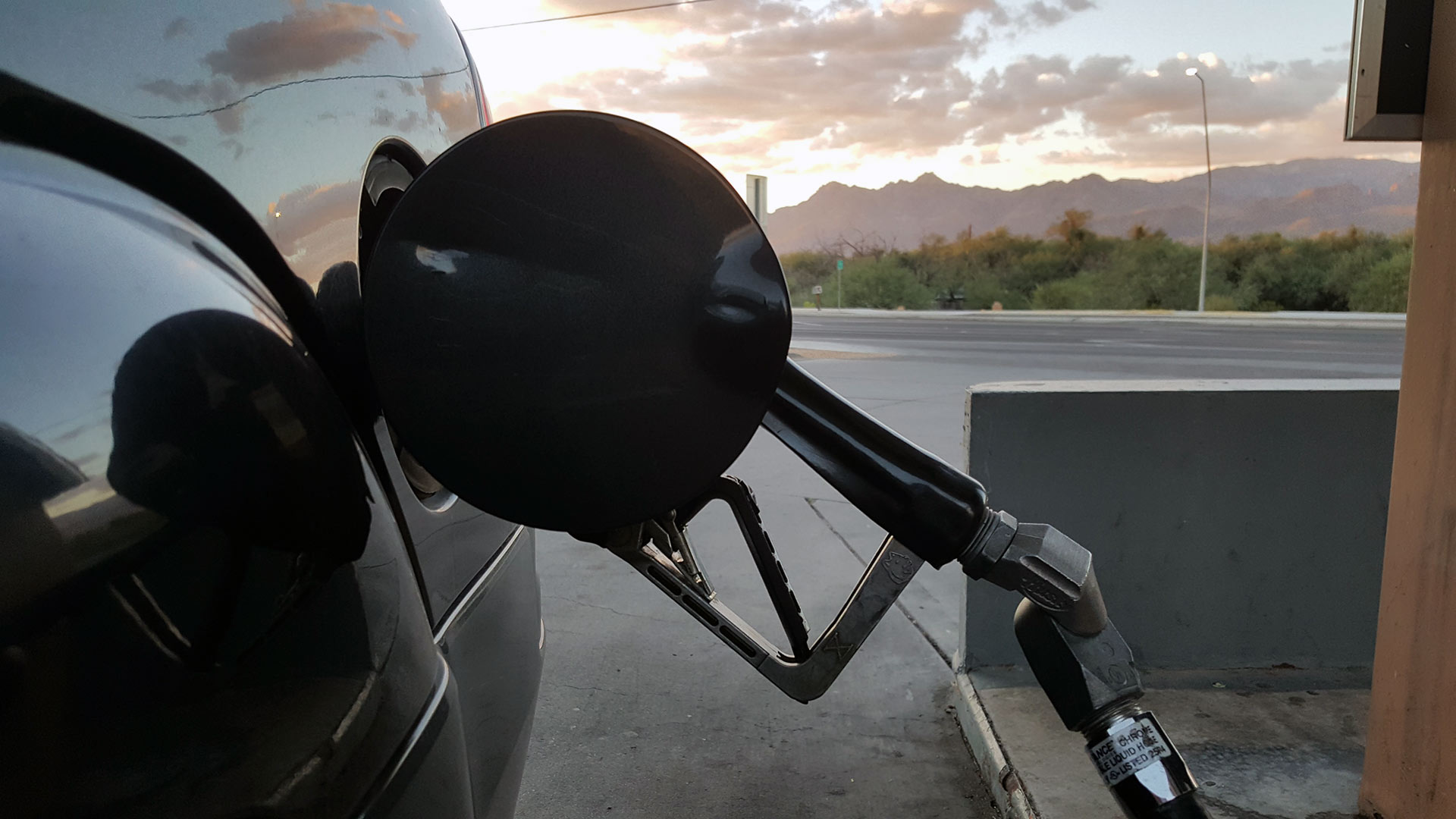 Pumping gas at a station on Tucson's east side.
AZPM Staff
The summer travel season is here and gas prices are high. That still might not keep people at home who have been stuck there due to COVID over the last two years.
The cost of a gallon is currently at nearly $5.00 in Arizona and $4.60 nationwide.
AAA Spokesperson Aldo Vasquez said to expect gas prices to stay high through the summer.
"We're also heading into the summer travel season where we see demand go up, and that typically drives up the cost of gasoline as well," Vasquez said.
It's also going up with concern that the European Union's ban on Russian oil exports will tighten the global supply chain.
Vasquez said AAA predicted travel would be up by about three million people this Memorial Day weekend. It doesn't have the numbers back yet, but the company now says it likely overestimated the number of travelers that would be out on the roads given the price of gas.
Vasquez also said drivers can save money by taking care of their cars.
"Look for gas stations in [your] area that have cheaper gasoline, sign up for rewards programs for a lot of gas stations, and you're just making sure that your vehicle is in proper working order so that your tires are properly inflated. Because by making sure that your vehicle runs efficiently, you're actually helping improve your fuel economy," he said.
A recent AAA survey showed that about two-thirds of drivers say they would change their driving habits if the price of gas went above $4.50, and three-quarters would cut back on car trips if prices hit $5.00.