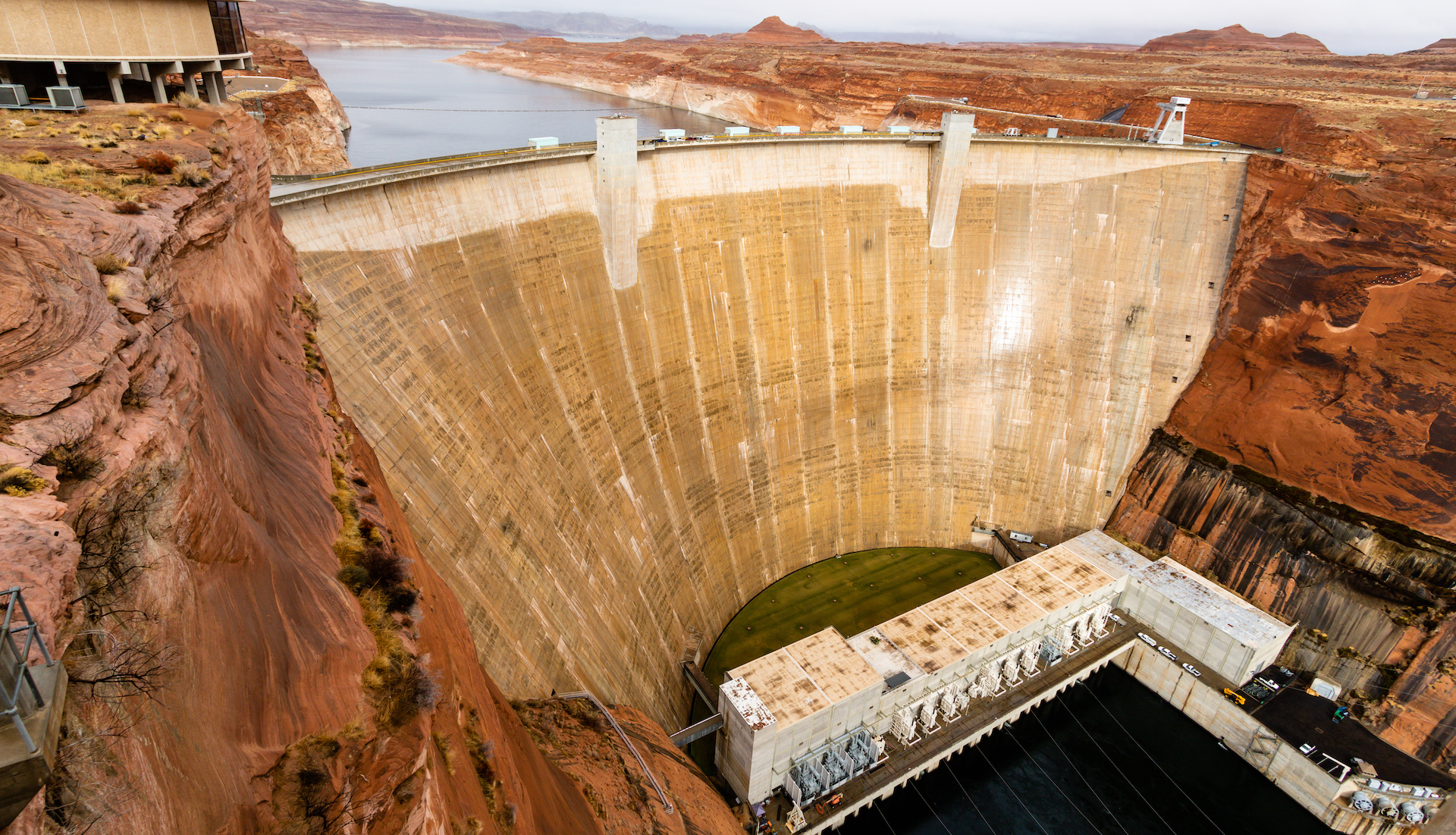 Water levels in Lake Powell are dipping dangerously close to "dead pool," at which point it becomes impossible to generate hydropower at the Glen Canyon dam. Experts think the reservoir could reach those levels within a year.
Mitch Tobin/The Water Desk
Lake Powell is nearing water levels that will prevent the Glen Canyon Dam from generating electricity. Officials with the federal Bureau of Reclamation, which runs the dam, said there is a 1 in 4 chance that could happen next year.
If the dam cannot generate power customers could face an even larger financial pinch.
" Under reclamation law, these customers are still on the hook for paying capital and operations and maintenance costs even when the dam can't generate electricity," said Sen. Mark Kelly in a Senate hearing this week.
A Kelly-backed bill would waive those fees if the dam is not generating electricity.
The financial strain would not end there because those customers would be forced to buy electricity on the open market.
"So, one of the benefits of our system, our hydropower system is the ability to produce power at low cost. And so, should we not produce hydropower, and they go into the market, those entities will have to pay more," Commissioner Camille Touton, with the Bureau of Reclamation explained at the hearing.
Kelly pressed her on how much more that power would cost.
"I don't want to quote that for you. It Is certainly a significant multiple," she said.
The Glen Canyon Dam provides power to five million people across six states, including Arizona, according to Kelly's office.