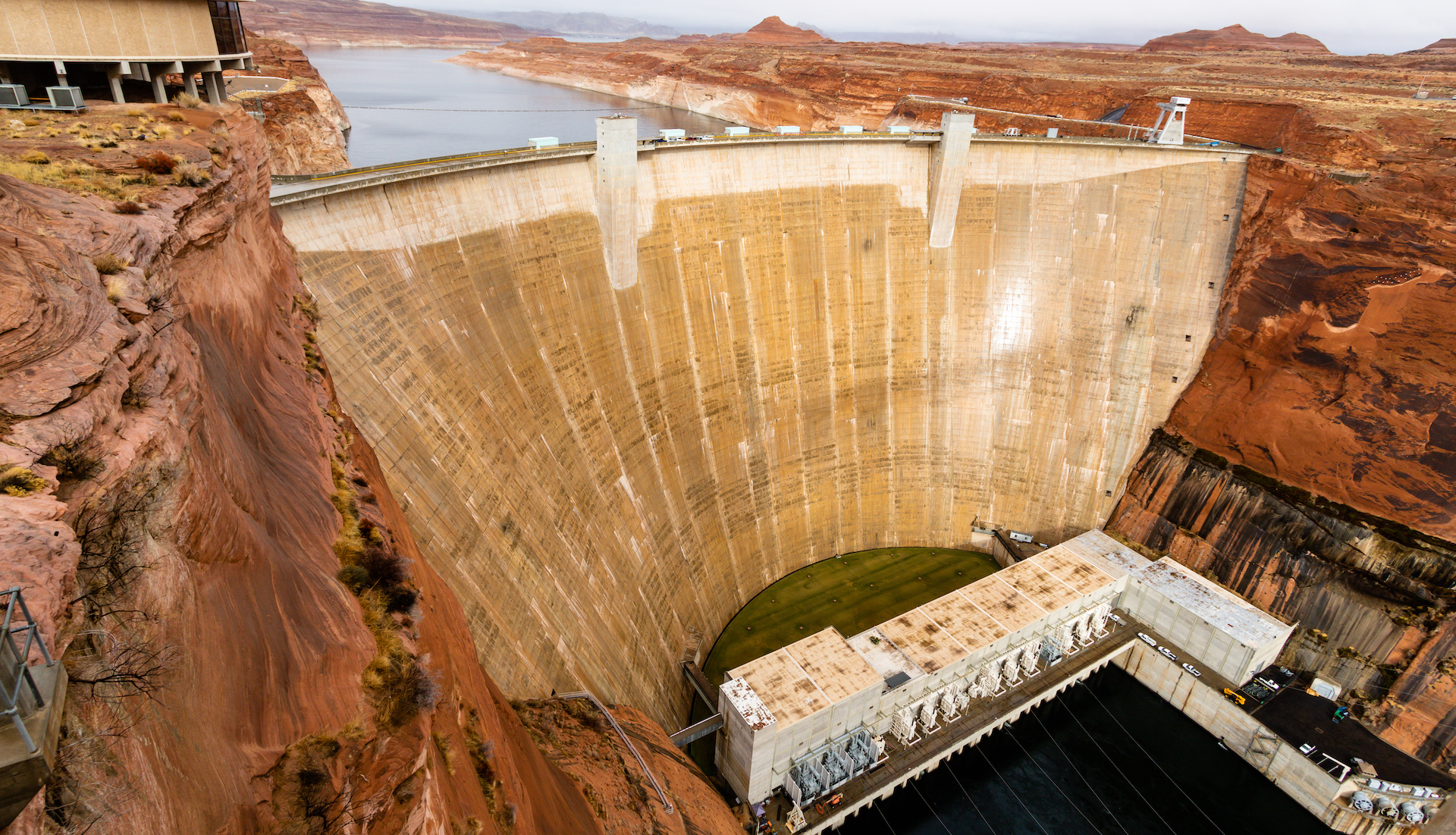 Water levels in Lake Powell are dipping dangerously close to "dead pool," at which point it becomes impossible to generate hydropower at the Glen Canyon dam. Experts think the reservoir could reach those levels within a year.
Mitch Tobin/The Water Desk
The seven states in the Colorado River basin are giving their approval to a proposed set of water cutbacks from the federal government.
The plan would cut flows to Arizona, Nevada and California by 480,000 acre-feet, enough water to supply more than half a million homes for a year.
Even states who would lose water as part of this measure signed the plan, underscoring the urgent need to put water back in Lake Powell.
Record-low levels in the nation's second-largest reservoir are threatening the ability to produce hydropower at the Glen Canyon dam.
The federal cutbacks join another emergency boost for Lake Powell announced by three upper basin states this week. Both moves come as decades of drought, driven by climate change, continue to squeeze the Colorado River.