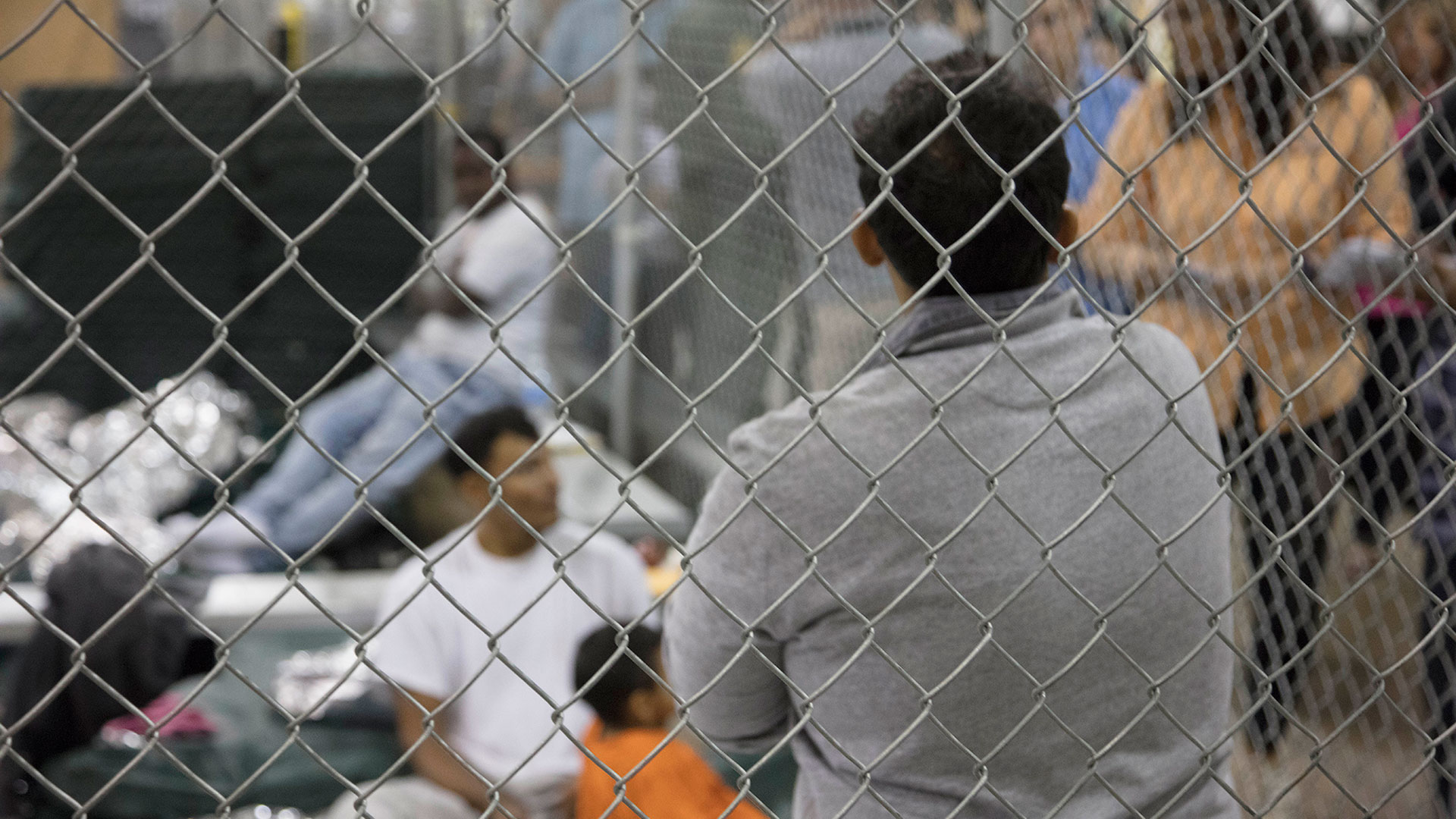 A detention facility in McAllen, Texas, June 2018.
U.S. Customs and Border Protection
A new report from the advocacy group Human Rights First documents the harm asylum seekers face in U.S. detention facilities. The group is calling for the Biden administration to stop detaining people seeking refuge in the United States.
Tens of thousands of asylum seekers have faced prolonged detention in the U.S. in the past year, according to the 63-page report.
Based on information from more than 270 people, it outlines the harms they face, including medical neglect, racist attacks, sexual and physical abuse and family separation.
The report found that people from Black-majority countries were detained for longer on average than other asylum seekers and faced harsher conditions, including reports of racist verbal abuse and of people's braids or locks being forcibly cut off.
"Political dissidents, LGBTQ individuals, torture survivors, human rights activists and survivors of gender-based violence have been jailed under the Biden administration," said Rebecca Gendelman, associate attorney for Refugee Protection research at Human Rights First and author of the report. "Teenagers separated from their parents, pregnant people and people living with HIV and other serious health conditions have been sent to ICE (U.S. Immigration and Customs Enforcement) jails."
So many people arriving to the United States for protection have been sent to detention centers because of Biden administration policies that have designated people who cross the border — including asylum seekers — as safety treats and made them a priority for enforcement, she said.
The stories in the report come from asylum seekers held in 49 ICE facilities in 18 states, including Arizona.
As the Biden administration is poised to lift Title 42, a public health rule issued in March 2020 to turn away asylum seekers and summarily expel migrants at and between ports of entry, the report calls on the administration to stop detaining asylum seekers, instead offering them parole so they can live with family or sponsors in the United States while their asylum cases proceed.

Fronteras Desk
is a
KJZZ
project covering important stories in an expanse stretching from Northern Arizona deep into northwestern Mexico.