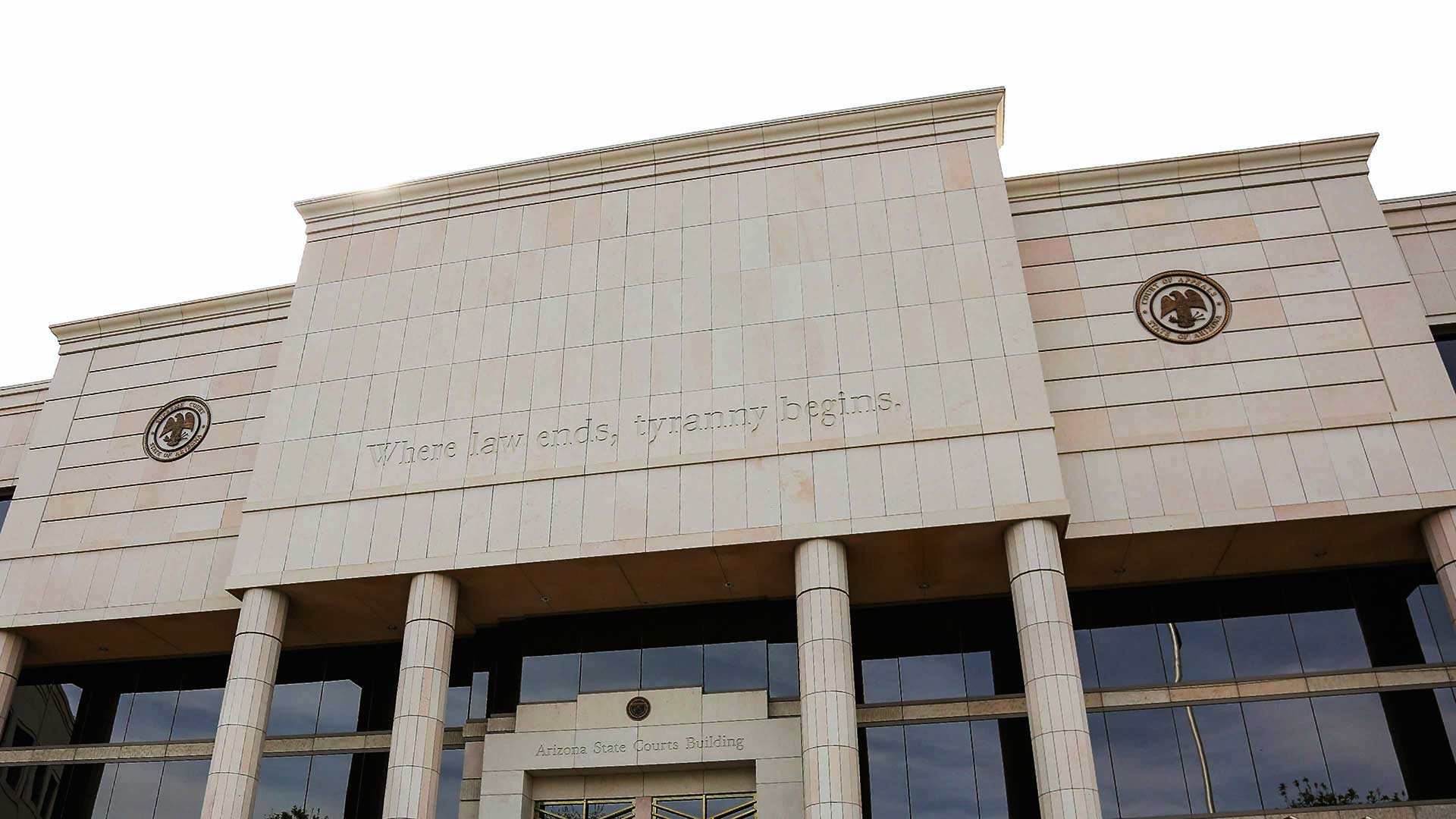 A news release photo of the Arizona State Courts Building, in Phoenix.
Office of the Arizona Governor
Arizona Free Enterprise Club v Hobbs decision order

View at Google Docs
|

Download File
Arizona voters will not get a say on repealing the state's flat tax after a Supreme Court decision Thursday.
Republican lawmakers voted last year to phase in a lower, flat personal income tax rate of 2.5%.
But opponents argued that will mostly help the rich and cut revenues for needs like education.
So, they gathered petition signatures to put the issue on the ballot later this year and let voters decide whether to repeal the flat tax.
The Arizona Free Enterprise Club sued, citing a part of the state constitution that says the referendum process does not extend to repealing laws for the "support and maintenance" of the government. The group argued that includes taxes.
In a decision Thursday, the state Supreme Court agreed and blocked the flat tax from appearing on the 2022 general election ballot.
The Free Enterprise Club called the decision a "huge win for Arizona taxpayers."
Senate Minority Leader Rebecca Rios, a Democrat from Phoenix, called it a "slap in the face."
"A true Democracy should have no problem allowing this to go before the voters of Arizona," she said in a statement.