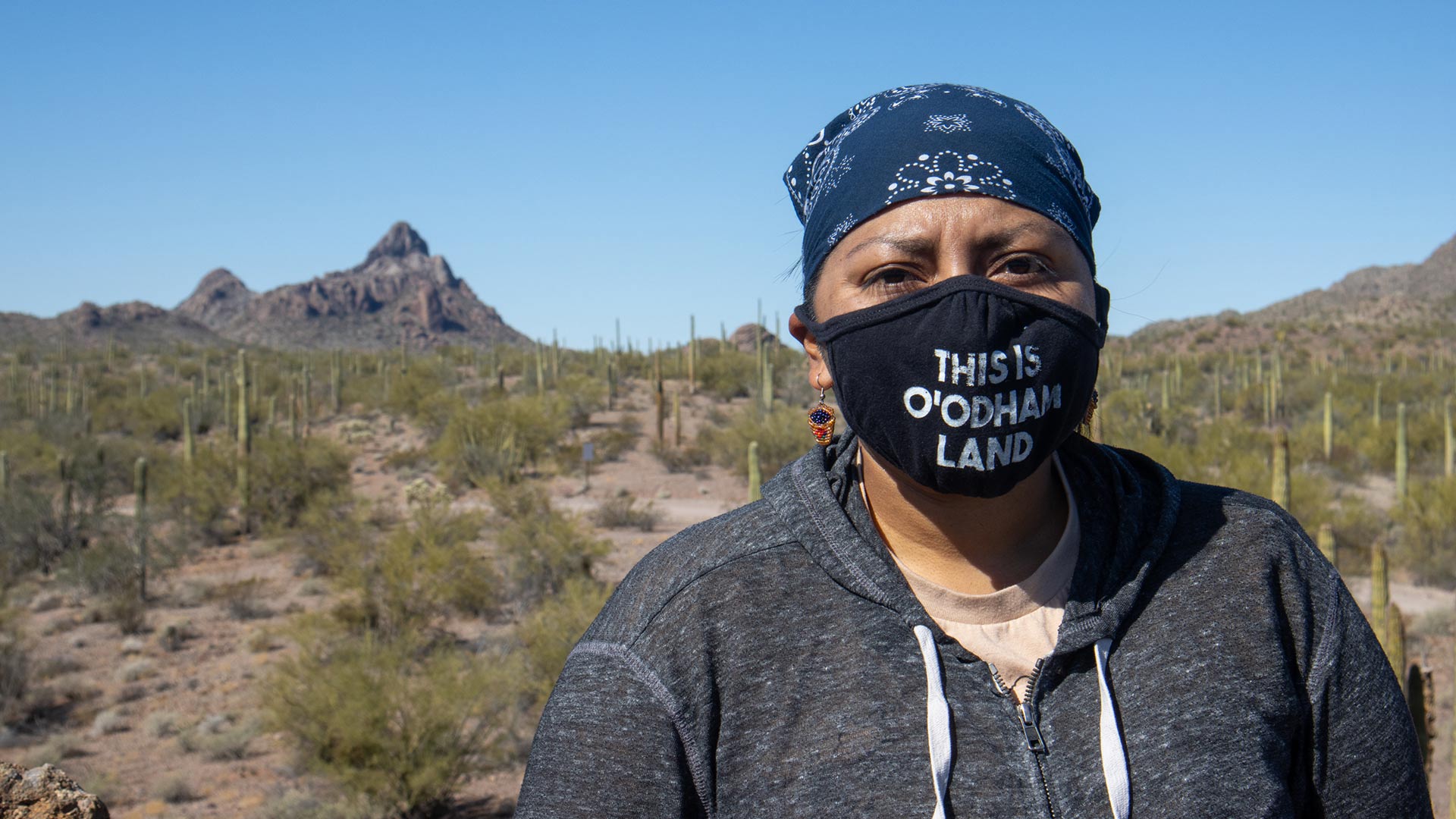 Amber Ortega
Andrew Brown/AZPM
An Indigenous woman facing federal charges for blocking construction of former President Trump's border wall in Organ Pipe Cactus National Monument in 2020 was found not guilty Wednesday on religious freedom grounds.
More than a year after she was arrested, Amber Ortega left the courtroom in tears to an elated group of supporters.
Last year, she testified that she was spiritually called to protect Quitobaquito Springs — a site sacred to her Hia C-ed O'odham tribe. Her defense argued her actions should be protected by the Religious Freedom Restoration Act.
Judge Leslie Bowman initially said Ortega could not use that defense because she was still able to access the spring to practice her religion. She reversed that decision Wednesday after Ortega's new lawyer, Amy Knight, argued that standing at the construction line was itself an exercise of her religion.
"One thing it tells us is that the religions of Indigenous people are taken seriously," Knight said.
Ortega sees the verdict as an acknowledgement for all Hia C-ed O'odham — a tribe once considered extinct.
"This means that we're alive, we're active, we're fighters, we have a voice, we're not an erased tribe," she said.
Government prosecutors argued Ortega did not need to violate the closure order to practice her faith. They did not immediately respond to requests for comment.

Fronteras Desk
is a
KJZZ
project covering important stories in an expanse stretching from Northern Arizona deep into northwestern Mexico.