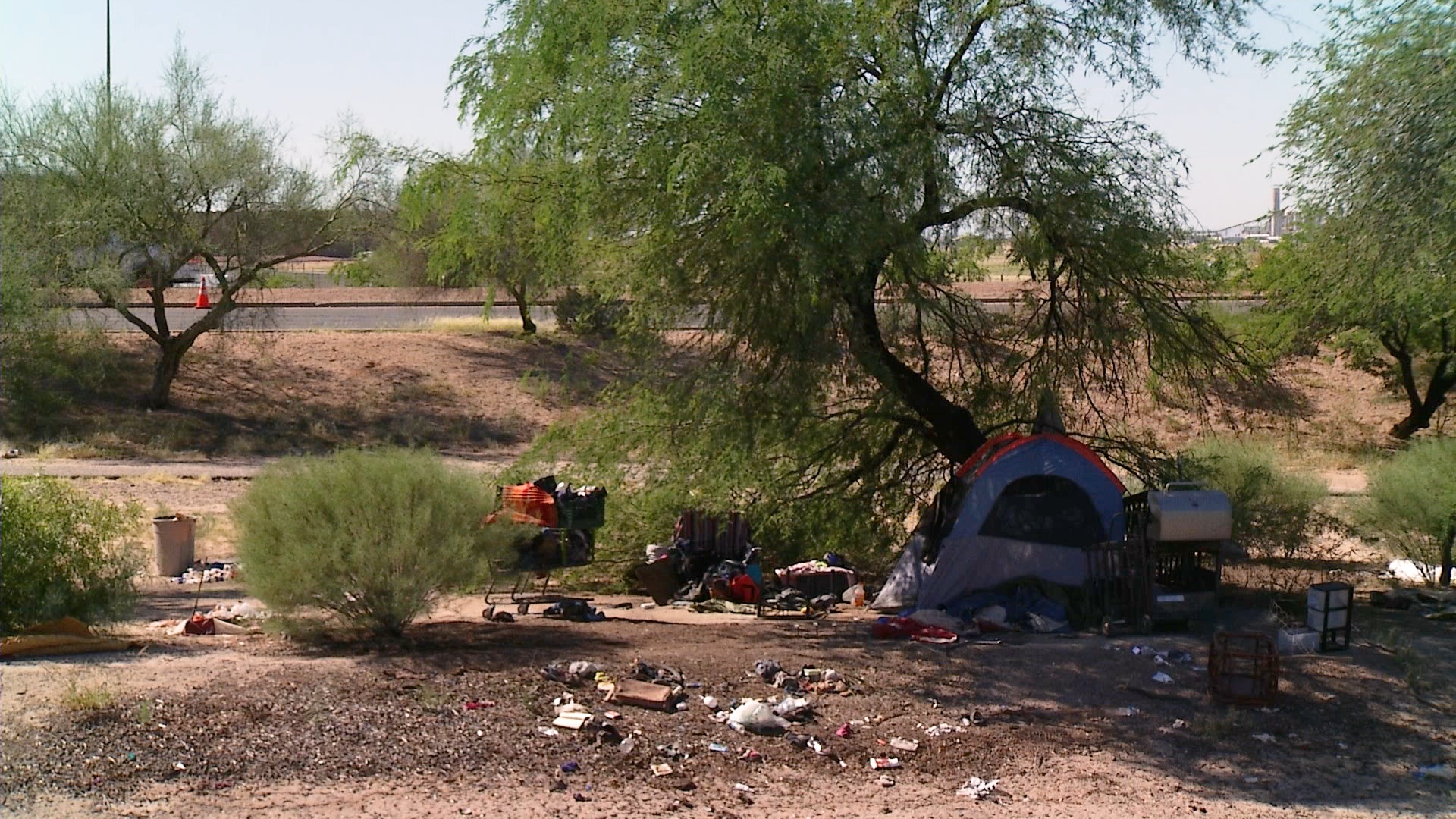 AZPM
The city of Tucson is preparing to move as many as 30 people from the city's largest homeless encampment to a hotel bought with federal Cares Act funds. Duncan Moon reports
The encampment is next to Golf Links Road near the intersection with Craycroft. It's not the first time an encampment has been removed from that location, but this time most if not all the residents will be moved to a hotel the city purchased to house them.
Sgt. Jack Julsing who heads the Tucson Police Department's Homeless Outreach team says getting people off the street is vital to their well being and he says the hotel – one of four the city has purchased –provides homeless people a real chance to get off the streets permanently
"A lot of people once they live outside for a few months, they develop mental health – behavioral health issues, so once we get them into that housing with the basic necessities, it begins to condition their brain to have some hope – not as much despair," he says. "It changes their norms again. They're like, ok, now I do have a bathroom, now I do have this. And they're not walking around on the streets; now they're not in crisis mode, and that's the main thing, getting them into that housing first."
The hotel is expected to be up and running in February. After people are moved out of the encampment, the Tucson Department of Transportation and environmental service workers will clean-up whatever is left behind.