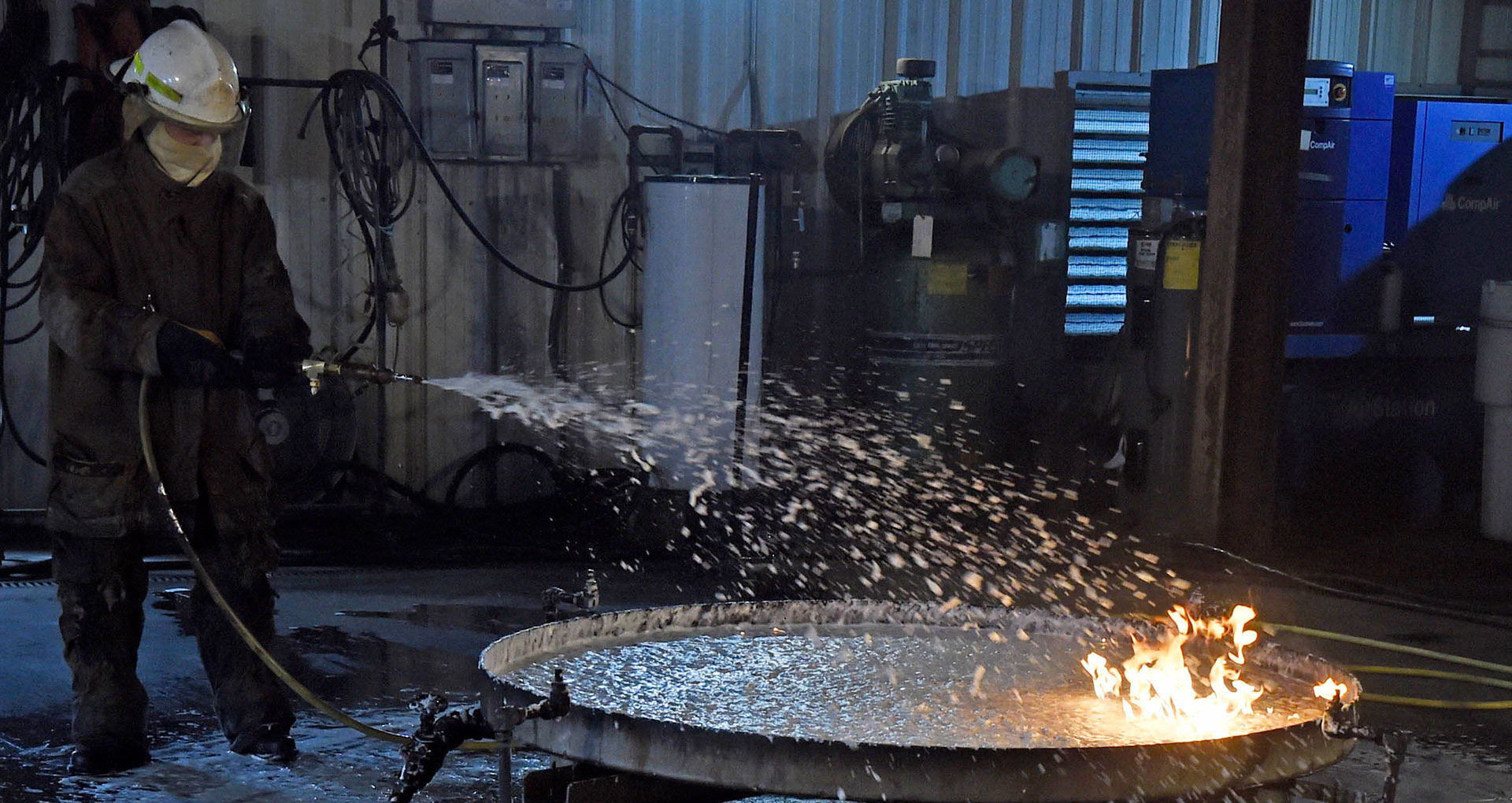 John Farley, director of fire test operations at the Naval Research Laboratory, tests the effectiveness of aqueous film-forming foam by spraying it on a gasoline fire. The test took place at the laboratory in Chesapeake Beach, Md. Oct. 25, 2019.
David Vergun, DOD
The Central Tucson PFAS pilot Project is officially up and running. The site is designed to remove PFAS pollution from groundwater north of Davis-Monthan Air Force Base. It will help protect Tucson's central wellfield, a vital part of the area's long-term drinking water supply.
The PFAS pilot project is meant to clean municipal water well so they can be used again. Tucson-operated drinking water wells near Davis-Monthan Air Force base contain P-FAS which are pollutants found in what was at one time common firefighting foam.
The wells are not used by Tucson Water due to the contaminants but other parts of the aquifer they touch serves as the primary water source for more than 65-thousand people is also the critical alternative to declining Colorado River water for more than 600-thousand people going forward.
At a ribbon-cutting ceremony for the PFAS project, Mayor Regina Romero called it a good start, but there is still much more work to do. She said climate change is only exacerbating water shortages in southern Arizona.
The Arizona Department of Environmental Quality provided more than $3 million to fund the project. The U.S. Air Force will reimburse part of those costs under an agreement reached in the fall of 2021