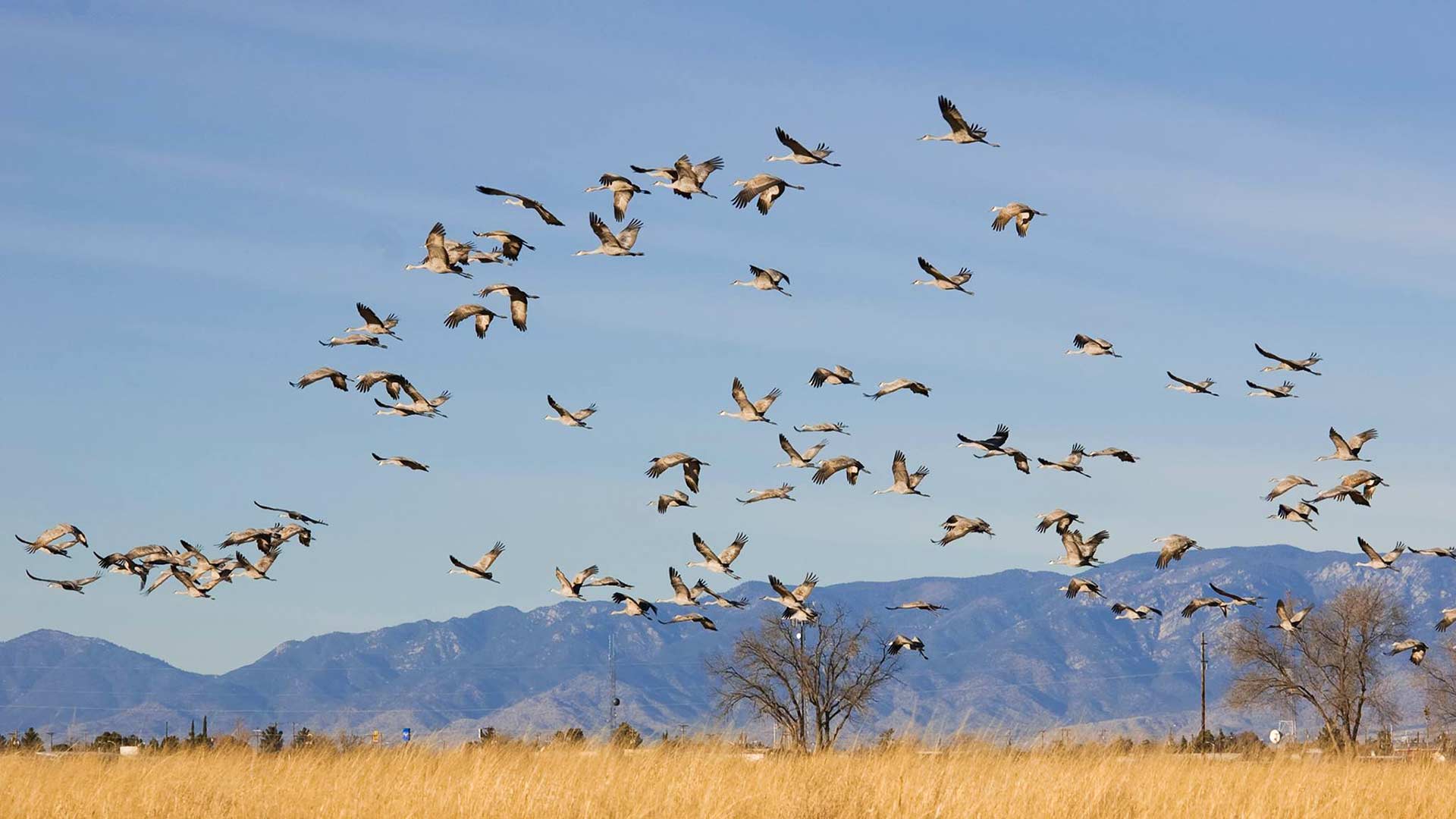 Sandhill cranes at Whitewater Draw, 2016.
Carolyn Yaussy/AZPM
The Arizona Game and Fish Department completed its annual crane count Tuesday and estimates there are now more than 40,362 migratory sandhill cranes in the Sulphur Springs and Gila River valleys.
The department says that is well above the five and ten year averages.
"It's really up to mother nature as it relates to rainfall patterns. It's very spotty here," said Mark Hart, a spokesman for the Game and Fish Department. "The cranes protect themselves from predators by standing in water. But if it's too deep in certain places, they won't roost there and if it's too shallow, they won't go there, either."
The largest concentration of cranes — about 30,000 — is at the Game and Fish Department's Whitewater Draw Wildlife Area near McNeal.
There are also more than 5,000 cranes at Lake Cochise, south of Willcox.
The cranes usually fly out as a group at dawn, offering viewers a real sight, Hart said.
"The cranes take off from wherever they are roosting — but it's really spectacular at Whitewater Draw — and start drifting back in large groups about 10 to 11 o'clock and then are coming in all day," he said. "It's quite an airshow."
The annual Wings Over Willcox Birding and Nature Festival starts Thursday and will offer tours and other events through the weekend.
Southern Arizonans will have more time to see the cranes, though. The cranes typically arrive from mid-September to early October and leave approximately mid-February. Some may stay until the middle of March.
"Sandhill cranes and wetland environments — in Southeastern Arizona, doesn't always rise to top of mind for a lot of people," Hart said. "We tend to associate our region with Sonoran and Chihuahuan desert. But there they are, year in and year out."