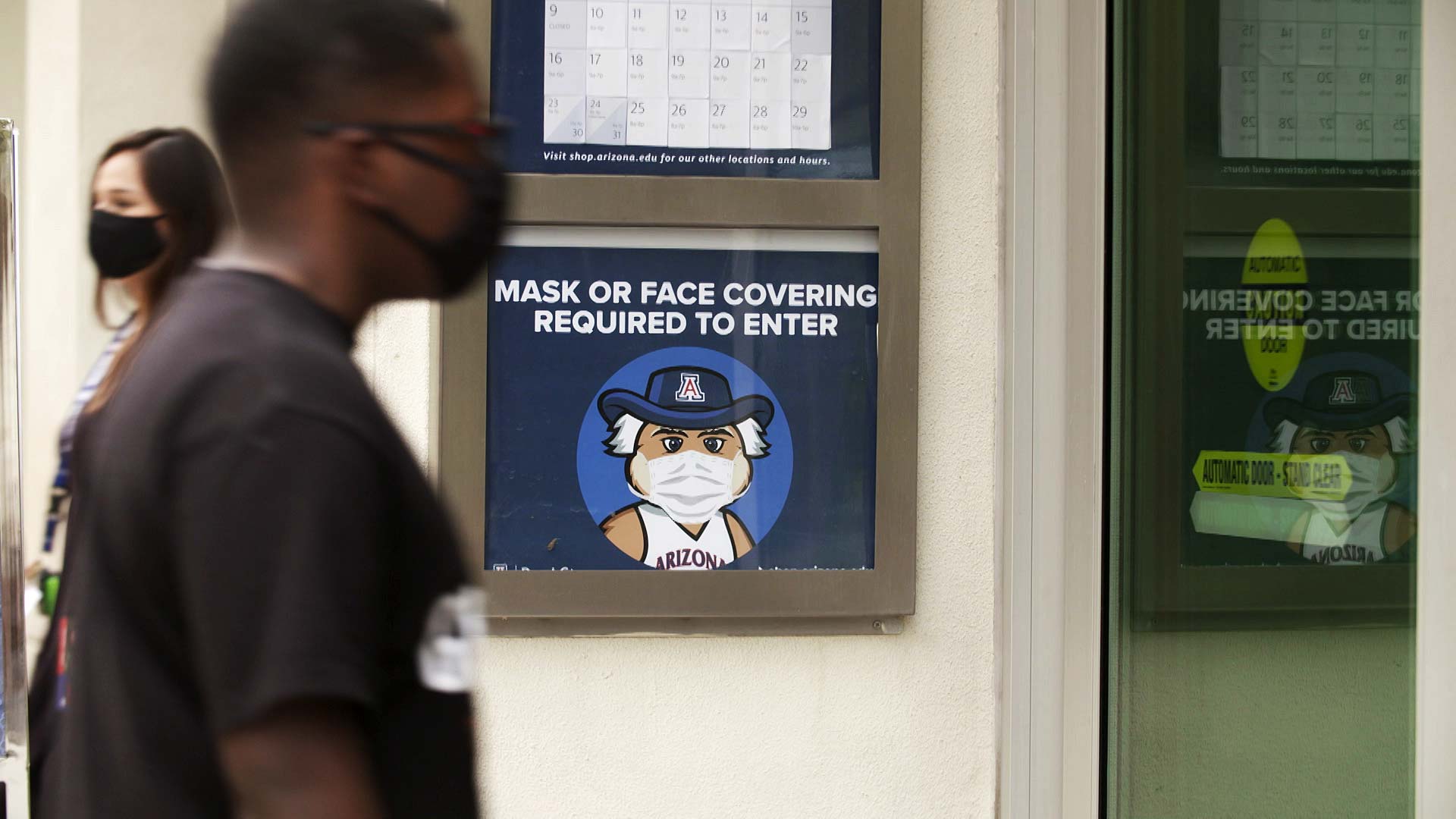 A sign outside of the University of Arizona bookstore reminds visitors that masks are required to enter.
AZPM Staff
The University of Arizona has updated its face mask policy. It now requires people to wear surgical or higher-grade face masks in many indoor situations, and states cloth masks by themselves no longer meet the mark.
In an effort to continue in-person classes, the university is mandating people wear surgical masks or masks such as KN95, KF94, N99, when they are indoors and cannot social distance.
The requirement applies to both students and faculty, as well as other staff members, visitors and designated campus colleagues.
Cloth masks will still be allowed if they are paired on top of a surgical mask. The University of Arizona said wearing the two masks can increase protection and fit.
The new rule will also impact people riding on the Cat Tran, any UA public transportation, in UA buildings with in-person clinical research patients and where personal protective equipment is the norm.
According to the UA COVID-19 data dashboard Friday, 13.2% of UA COVID-19 tests have returned positive over the last 10 days.