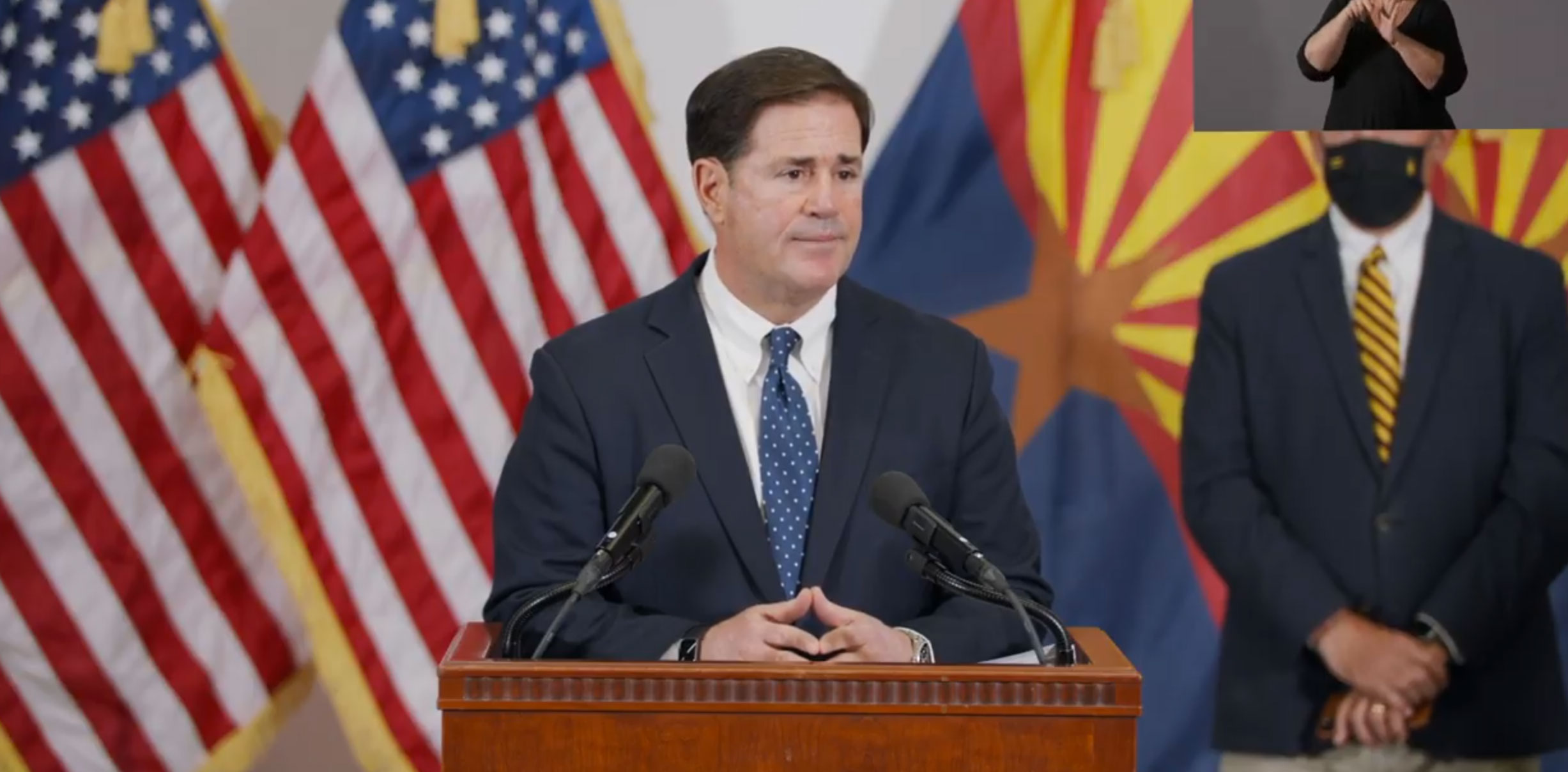 Gov. Doug Ducey speaking at a press conference on Thursday, Sept. 28, 2020.
The Arizona Department of Economic Security released new numbers on the Return-to-Work bonus program.
Governor Doug Ducey canceled federal unemployment benefits earlier this year and announced the $300 million program as an alternative use for federal American Rescue Plan Act funds.
The department has paid less than 15% of the allocated funds to applicants and still has 8,000 applicants in the pipeline.
If the department awards each remaining applicant the $2,000 bonus, it will still have spent only 20% of the allocated funds.
Arizona Public Media reached out to DES and the governor's office for comment and to ask what they plan to do with the remaining funds, but did not receive an answer by deadline.