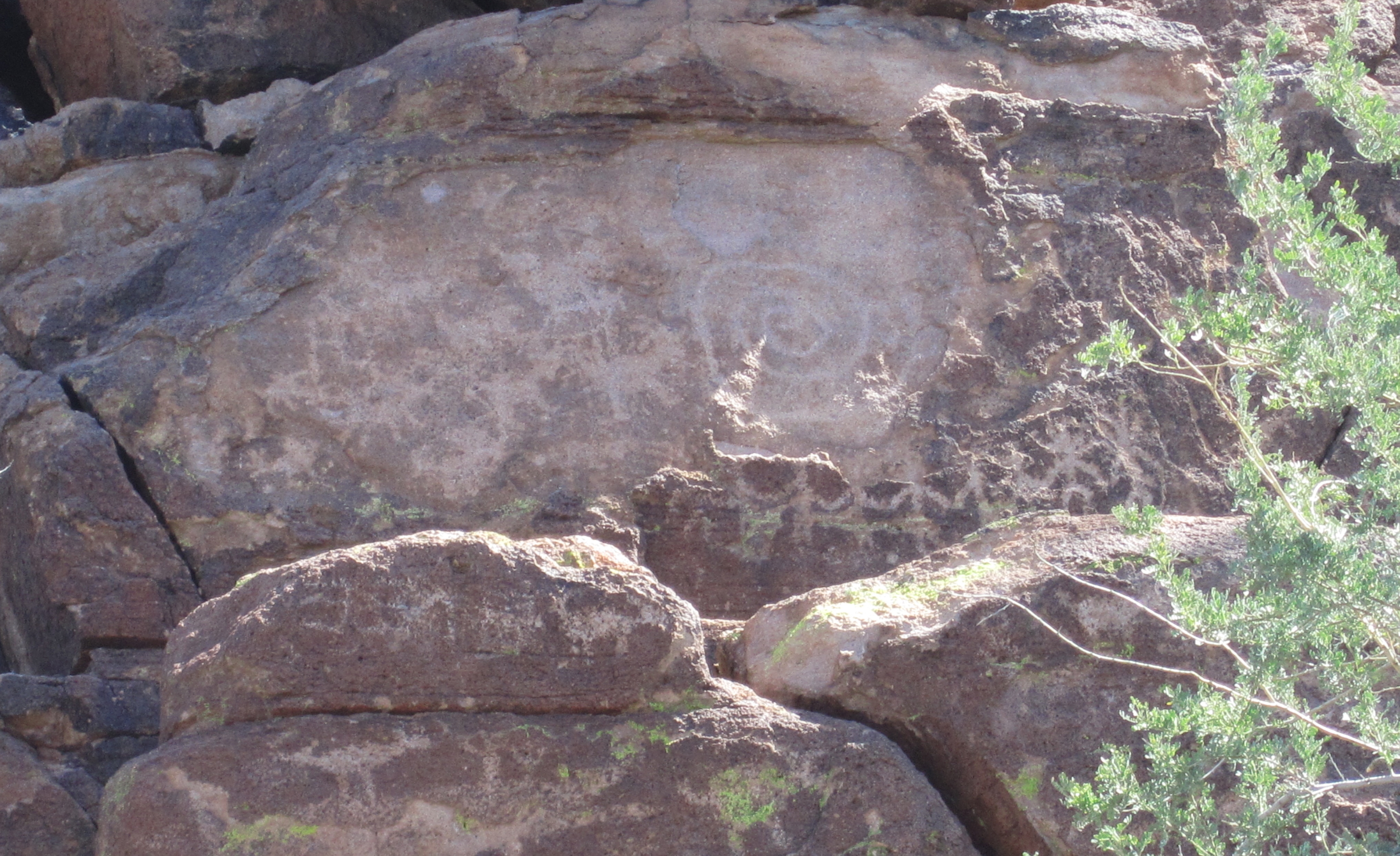 A shaft of sunlight shines on a very precise spot, marked by an ancient petroglyph at Painted Rock in the Tucson Mountains. (PHOTO: Jim Blackwood)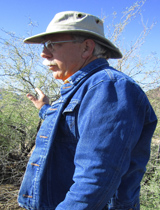 Allen Dart, executive director and principal investigator, Old Pueblo Archaeology Center (PHOTO: Jim Blackwood)
Arizona has more than its fair share of ancient history. In fact, in some places it literally covers the ground.
The mission statement of the Old Pueblo Archaeology Center is to educate children and adults in appreciating these unique historical treasures, all while practicing both preservation and conservation.
Recently, Arizona Spotlight producer Jim Blackwood had an opportunity to join Allen Dart, the Old Pueblo Archaeology Center's executive director, while he lead a tour group to some interesting sites located at Los Morteros and Picture Rock, in the Tucson Mountains. Here is an Audio Postcard from the trip...
Listen to the story as it aired on Arizona Spotlight:
Listen to the special, web-only longer version: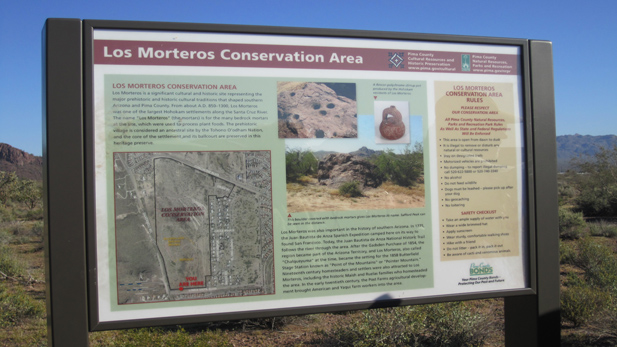 (PHOTO: Jim Blackwood)