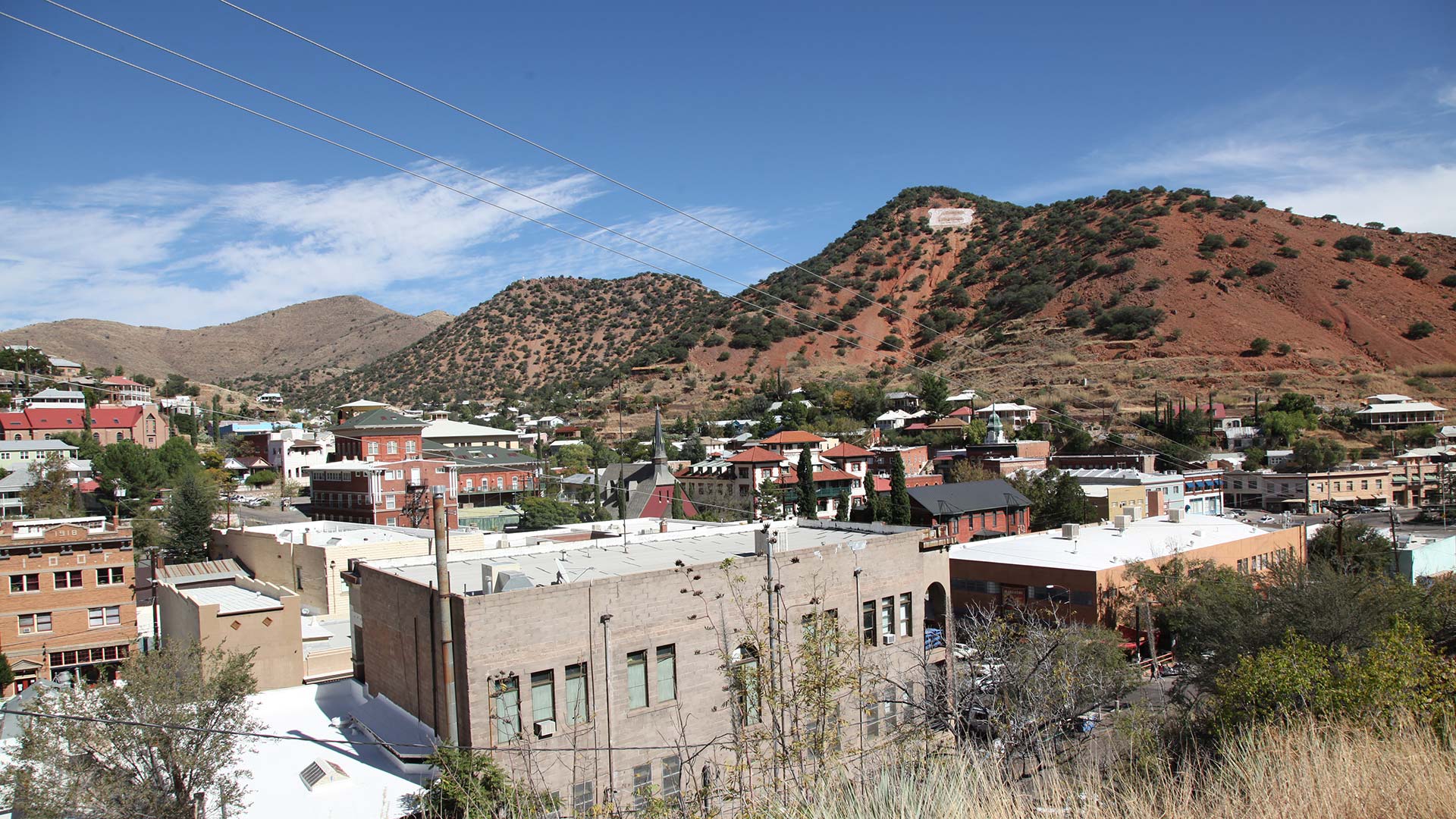 A view of downtown Bisbee.
Zac Ziegler, AZPM
The Arizona Independent Redistricting Commission is considering carving up parts of Southern Arizona to include Bisbee in a Democratic-leaning legislative district.
The town is currently in a Republican-leaning district.
But the commission moved ahead Friday with a map that would place the town in an L-shaped district stretching south from Broadway in Tucson to Nogales and east along the border.
"I know it's not compact, I know it's not contiguous but it is something that I think is worthy of some discussion," said Erika Neuberg, the commission's chairwoman.
The change was meant to partially satisfy a proposal by the Arizona Latino Coalition for Fair Redistricting.
The group had called for drawing a district that would extend from Tucson all the way to Douglas.
The commission is not going that far, though. And the move will split Santa Cruz County, with Patagonia, Elgin and Sonoita moving into a Republican-leaning Southeastern Arizona legislative district.
The commission plans to finalize new congressional and legislative districts next week.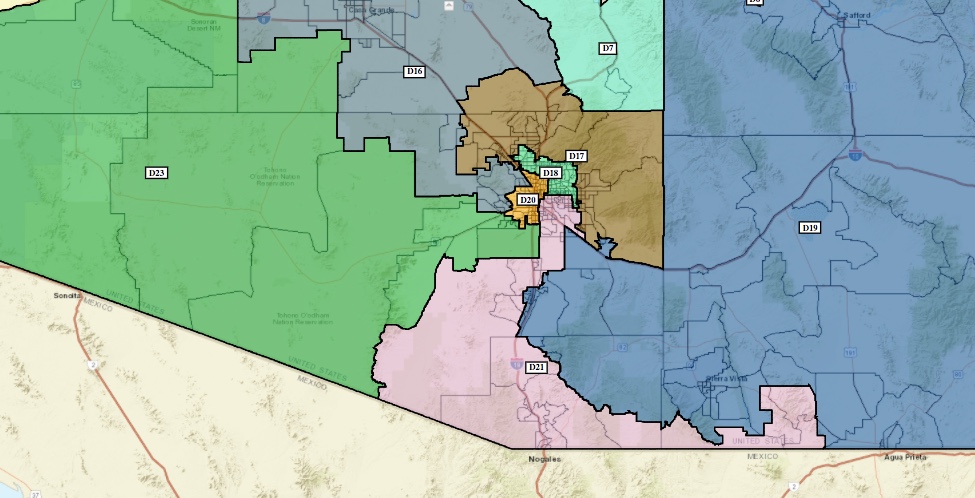 A draft map of legislative districts would place Bisbee into a district with Nogales and parts of the Tucson area.
Arizona Independent Redistricting Commission