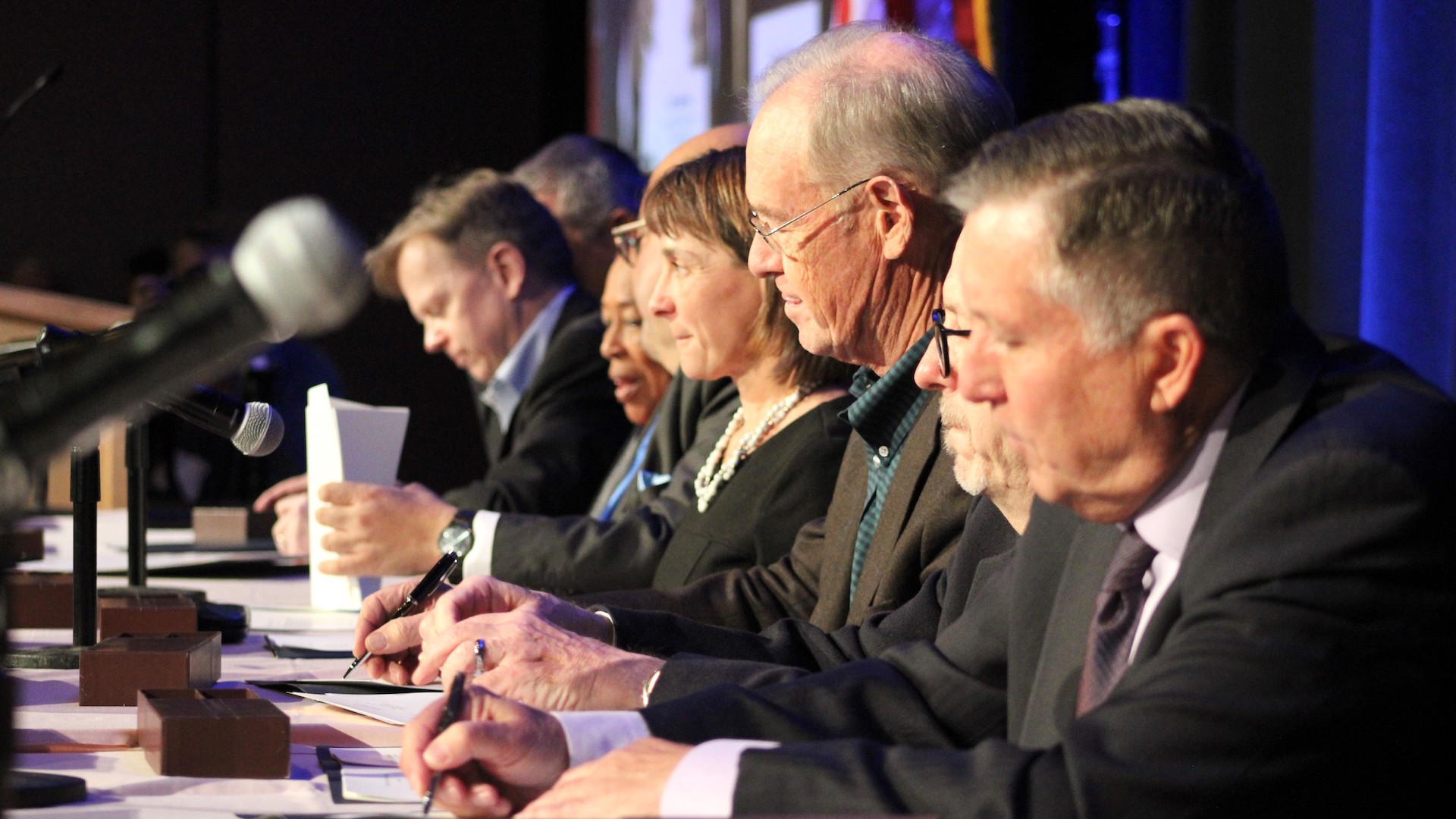 Representatives from lower Colorado River basin states, the federal government and tribes sign the new 500+ plan. The deal, formalized at the Colorado River Water Users Association conference in Las Vegas, allocates millions of dollars to help put water back into Lake Mead.
Alex Hager/KUNC
Water agencies from three western states and the federal government have signed a deal to leave extra water in Lake Mead, a reservoir that supplies water throughout the Southwest.
It's an effort to stop Lake Mead from dropping past critically low water levels, as drought continues to push supplies past already-historic lows.
Under the new plan, states would leave enough water to supply over a million homes each year.
Arizona, California, Nevada, and the U.S. Bureau of Reclamation are pooling more than $100 million dollars to incentivize reductions in water use.
The measure is seen as a way to encourage voluntary cutbacks before mandatory restrictions are triggered.
Experts say it's only a band-aid in the face of the region's steadily shrinking water supply.
Policymakers are under pressure to come up with new guidelines before the current rules expire in 2026.