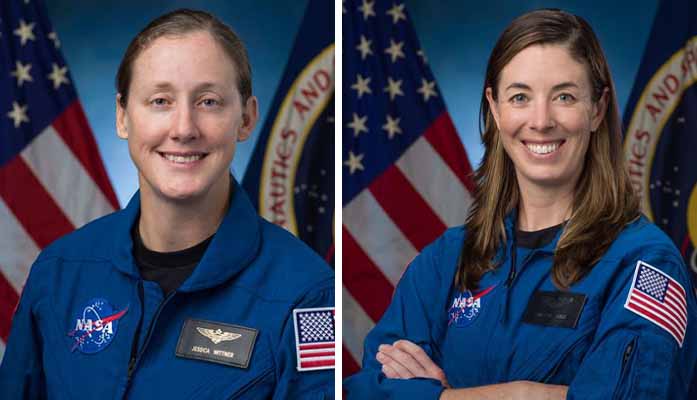 Jessica Wittner (L) and Christina Birch are part of NASA's newest astronaut trainee class.

NASA
Two members of the latest batch of NASA astronaut trainees have University of Arizona ties. They could ultimately fly as part of the agency's plan to return humans to the moon.
Christina Birch graduated from the UA in 2008 before earning a doctorate in biological engineering from MIT. She's also a track cyclist on the US national team.
"You might think my path as a bio-engineer and a cyclist is a little bit out there but it was really all those skills I gained from those experiences that helped me get here," she said during NASA's public introduction of the new class in Houston.
Jessica Wittner studied aerospace engineering at UA and took a more conventional path to NASA as a US Navy test pilot.
"I loved to learn why and how things worked the way that they worked and became a mechanic in an earlier life," said Wittner. "When I found out there was a profession that combined all these things, I was hooked."
Birch and Wittner are part of NASA's first astronaut candidate class in four years.