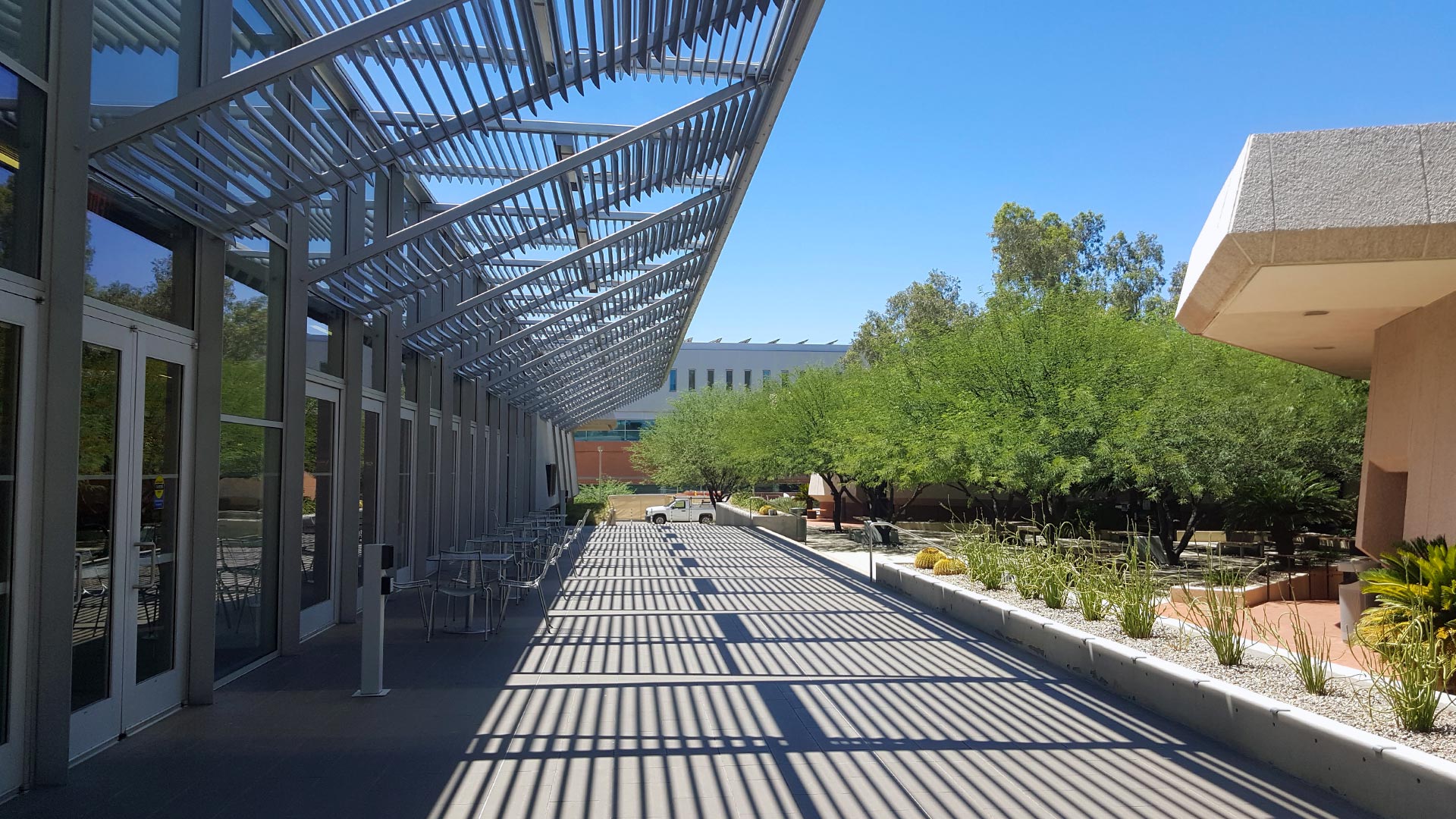 Outside of the James E. Rogers College of Law at the University of Arizona.

AZPM Staff
As part of Giving Tuesday, the Indigenous Peoples Law and Policy Program at the University of Arizona is asking for $30,000 to fund scholarships for future Indigenous lawyers.
The goal of the Huerta Scholarship is to increase the number of Indigenous lawyers and thereby increase access to justice for Indigenous peoples.
Dillon Dobson, a member of the Cowlitz Indian Tribe in Washington state, received the scholarship in 2019. He said he thinks he got $2,000 and that went to moving expenses for him, his wife and baby boy.
"There's really no strings attached. It's just kind of there to help defray those costs, and for us and for many Native students that's sort of what it goes to or perhaps sometimes getting any type of equipment they would need — a new computer and printer," Dobson said. "People use it for whatever they need."
For the incoming class of law students, the law program pooled $22,500 for Huerta Scholarships, mostly from the Giving Tuesday campaign, for 11 students.
Dobson's in his final year now and is planning out his next step.
"The vast majority of us intend to go back into Indian Country in some way or another and take this training and these skills to address systemic barriers that have been placed in the way of the advancement of communities," Dobson said. "Part of our reality as Native people is that simply just by existing and doing what we do, that in and of itself pushes for change."
As of this Thursday morning, the program raised just over $22,000 but will keep the campaign open till the end of the year for any last-minute donations.
The Huerta Scholarship was established in 2014 and is named after Judge Laurence Huerta — a member of the Pascua Yaqui Tribe, according to the Indigenous Peoples Law and Policy Program's website. In 1953, he was the first Native American to graduate from Arizona Law.