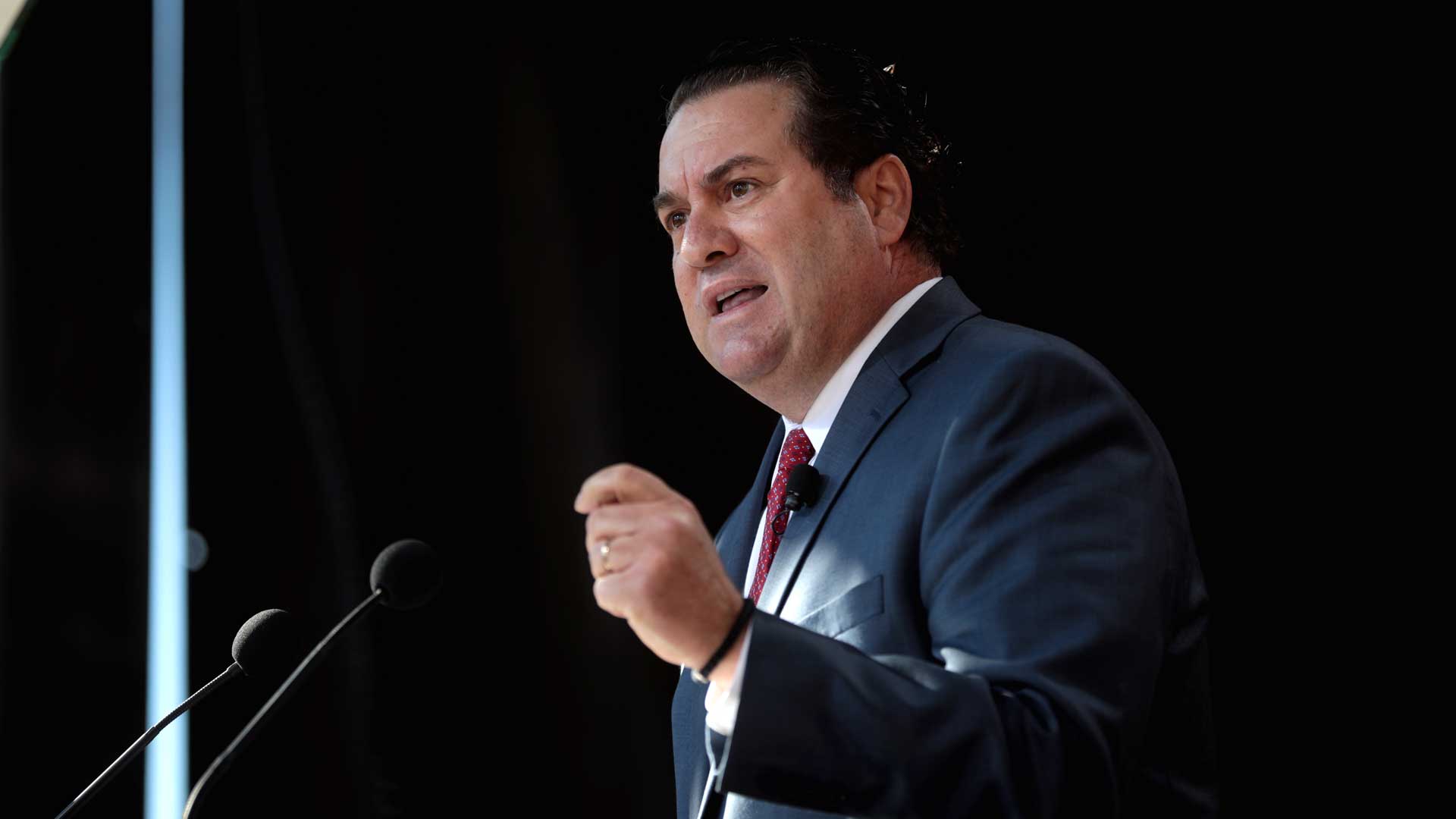 Arizona Attorney General Mark Brnovich in Phoenix, January 2019.
Gage Skidmore/Flickr (CC BY-SA 2.0)
The e-cigarette maker Juul has agreed to pay $14.5 million to settle a lawsuit from the state of Arizona over the company's marketing practices.
The attorney general's office filed suit against Juul in January 2020, accusing it of marketing to young people and misleading them about the nicotine in its products.
The lawsuit pointed to the company's flavored offerings and its advertising using influencers on social media, calling it all eerily similar to old marketing techniques by the tobacco industry.
In settling the case, Juul did not admit any wrongdoing but agreed it would not market to or target customers under 21. That means it won't advertise near schools or use cartoons in its advertising.
The company will not advertise its products on social media, either, or use anyone under 30 in its marketing. And it will provide greater disclosure about the nicotine content of its products.
"Today's settlement holds JUUL accountable for its irresponsible marketing efforts that pushed Arizona minors toward nicotine and the addiction that follows," Arizona Attorney General Mark Brnovich said in a statement.
The company also agreed to pay $14.5 million, most of which will go to programs to discourage vaping by young people.