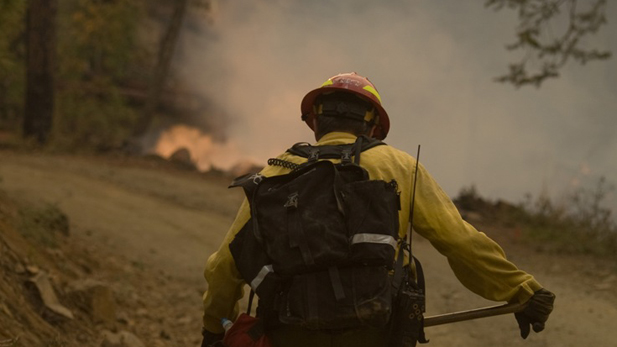 (PHOTO: www.inciweb.org)
The wildfire burning near Crown King north of Phoenix has surpassed 16,000 acres and was 30 percent contained, federal fire control officials reported Thursday morning.
The Gladiator Fire had burned 16,240 acres and forced evacuation of Crown King and three smaller communities in the mountains of Yavapai County, 40 miles northwest of Phoenix.
The Incident Information System website reported Thursday morning that interior hotspots in the fire were sending big plumes of smoke while firefighters held lines around nearly one-third of the blaze's perimeter.
The fire began May 13, spreading from a house fire in Crown King, officials said. Four structures have been reported destroyed.
Firefighters were bracing for more hot, dry and windy conditions Thursday but also hoped that lower temperatures and the slight possibility of rain later in the week would help.
"Red flag conditions – hot, dry weather and with strong winds, are expected tomorrow - and and a cold front is forecast for this weekend, which will reduce temperatures and increase the chances for precipitation," the website report said.
Meanwhile, the Associated Press reported that state officials have issued an emergency declaration for Yavapai County, making $10,000 in state money available for emergency response and recovery.
Arizona's other big fire, the Sunflower Fire in the Tonto National Forest near Payson, was reported to have burned 16,175 acres and was 43 percent contained as of Wednesday evening.
One of two smaller fires in the Coronado National Forest was fully contained on Wednesday. The Collins Fire near Parker Canyon Lake burned 60 acres, officials reported. A few miles away, the Campini Fire, at 50 acres, was 70 percent contained.