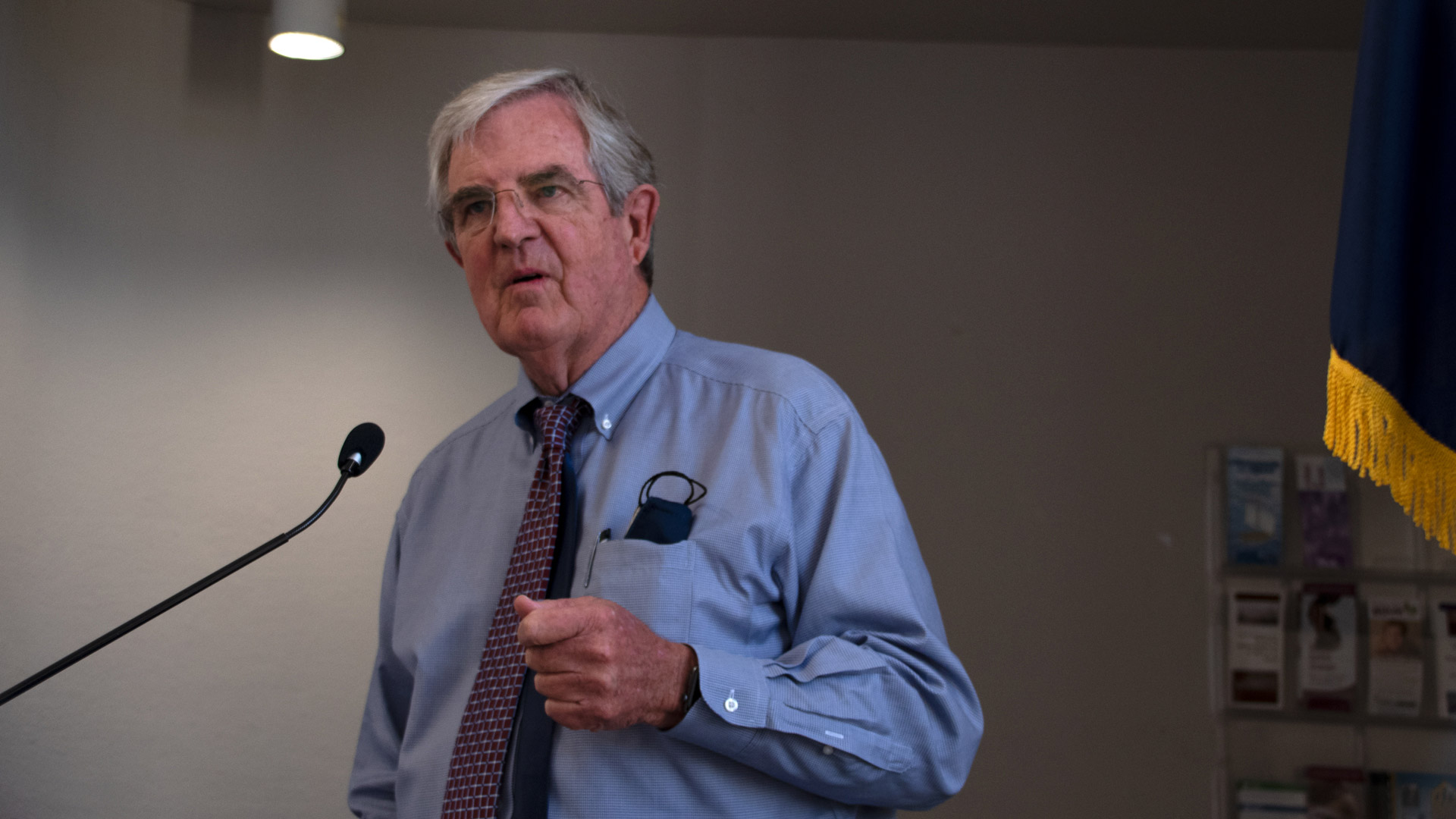 Pima County Administrator Chuck Huckelberry. August 2021.
Christopher Conover/AZPM
Pima County Administrator Chuck Huckelberry suffered "a serious head injury" and broken ribs when he was struck by a vehicle while riding his bicycle in downtown Tucson on Saturday, his family said in a statement.
The county government initially said Huckelberry was hospitalized in stable, critical condition but did not elaborate on his injuries.
Huckelberry's wife, Maureen Huckelberry, said in a statement Tuesday that her husband was stable and making slow progress.
"We want to thank everyone who has been sharing their well-wishes about Chuck and their hopes for his speedy recovery," she said. "The outpouring of concern, love and respect for him is overwhelming and has really helped our family in this difficult time."
Huckelberry is an avid cyclist and has been county administrator for more than two decades but it remained unclear when he might return to the job.
The county said updates "will be released as warranted."