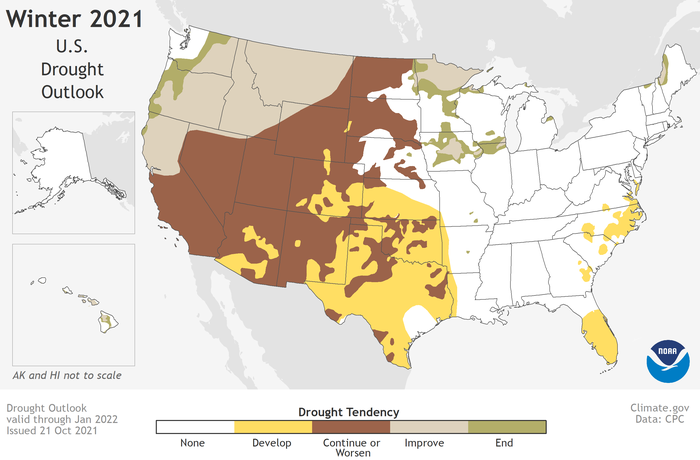 NOAA Climate Prediction Center
Forecasters expect a drier, warmer winter across the Southwestern United States.
The winter outlook released by the National Oceanic and Atmospheric Administration's Climate Prediction Center on Thursday says drought conditions are expected to continue or worsen across Arizona over the coming months.
This is expected to be the second winter in a row with La Niña conditions.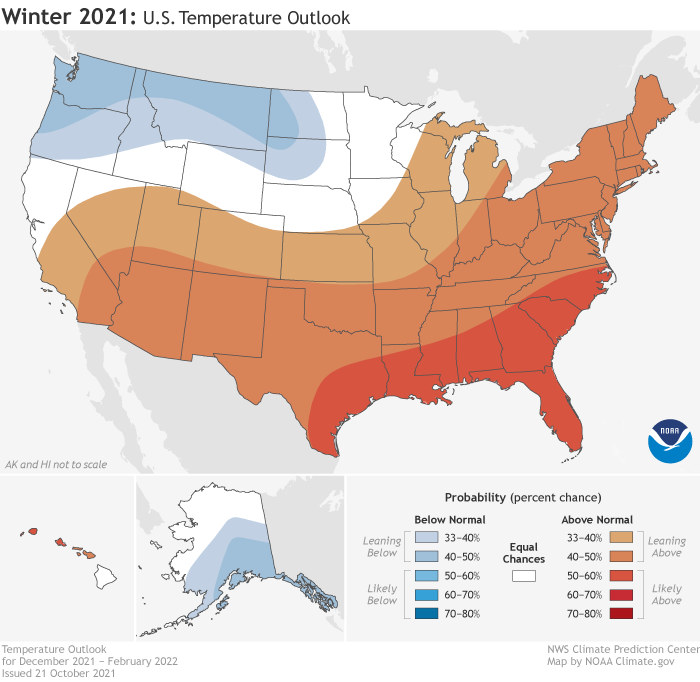 NOAA Climate Prediction Center
Jon Gottschalck, chief of the Operational Prediction Branch at NOAA's Climate Prediction Center, said the impact of La Niña on drought conditions could be significant.
"Although the monsoon was stronger and more prolific this year, the improvements were not enough to remove all the drought in the Southwest area," he told reporters during a press conference Thursday.
The warmer, drier conditions would be arriving in Arizona and Southern California at the same time the region is grappling with a longterm drought.
Gottschalck said that while there does not seem to be a pattern for such "double dip" La Niña's, the second has been weaker during the last three such occurrences.
The outlook is just that, however, and Gottschalck noted that there can be variability as well as unforeseen weather events.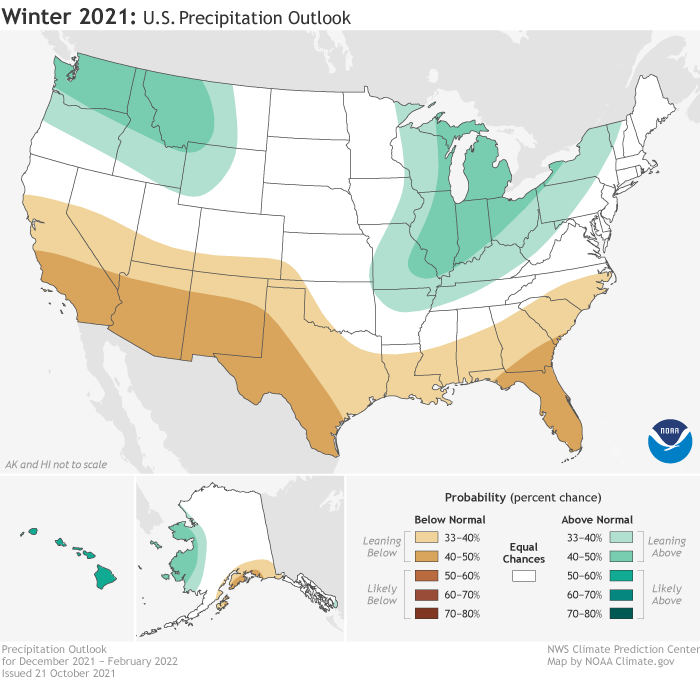 NOAA Climate Prediction Center