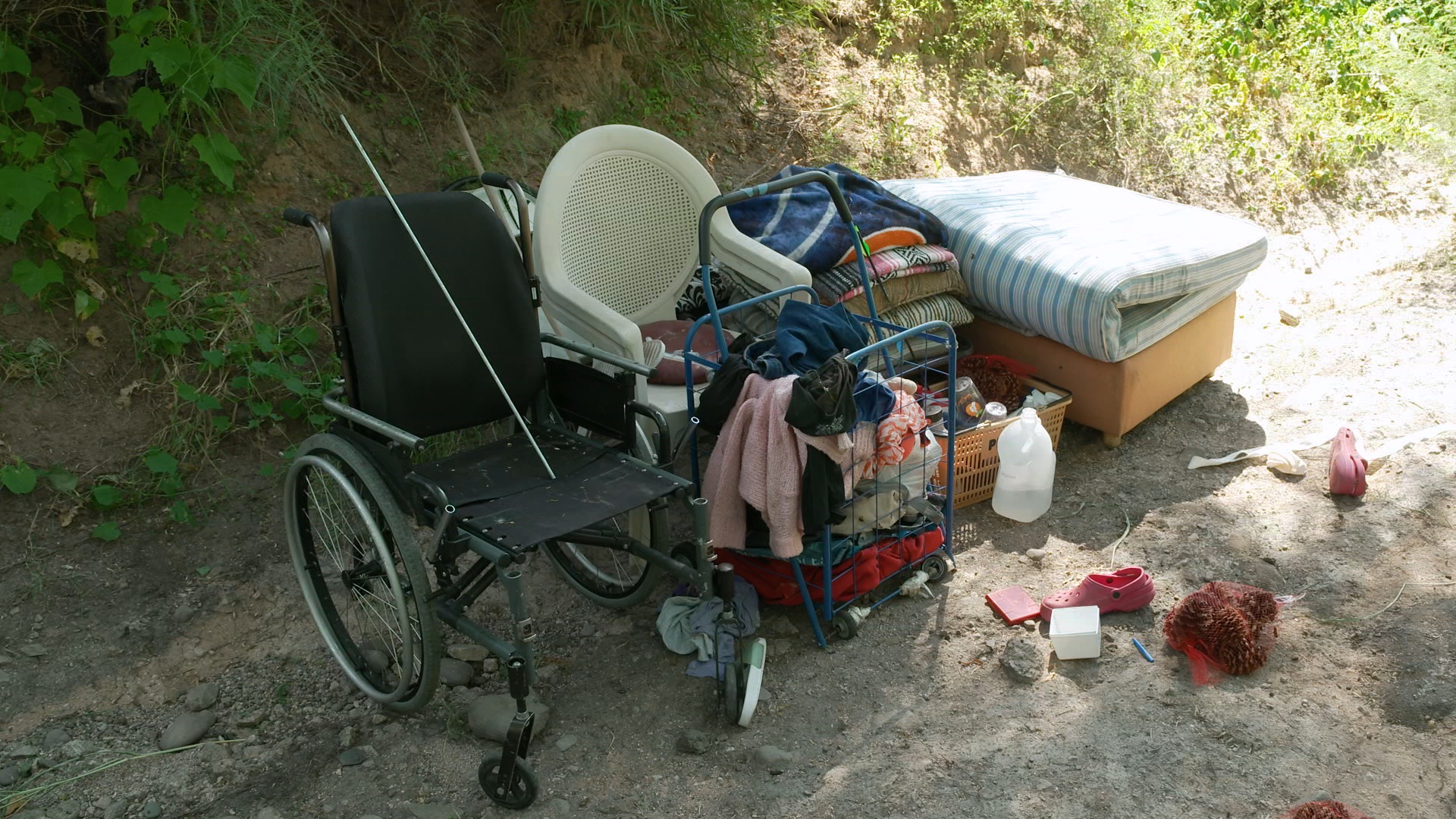 AZPM
To address homelessness in Tucson, the city created a new position to lead an effort to get people experiencing homelessness into housing before it attends to their other needs.
The city recently hired Brandi Champion as its "housing first" program director. Champion said the goal of a housing first model is to provide people experiencing homelessness with shelter and food, then attend to the reasons they're in a housing crisis, such as a mental health or substance use issue.
"Let's get a roof over this person's head. Let's get them inside on a regular schedule with some furnishings and food in their unit, and then we'll start fixing the other things that got them to homelessness in the first place," Champion said.
In previous models, those reasons for the housing crisis were the pre-requisite or barrier to finding housing.
"Oh, now you have to be sober tomorrow. You have to be in a place where you don't have any criminal justice interactions tomorrow," she said. "And this is just something that people can't do. They can't accomplish it, so it's a hopeless cycle."
Tucson Mayor Regina Romero said in a press release that homelessness and providing housing for those in a housing crisis are "significant issues" for the city.
Champion said according to a statistical estimate from the Tucson Pima Collaboration to End Homelessness and the University of Arizona, homelessness has increased by almost 47% since a 2020 point-in-time count of unhoused people in Tucson, leading to around 854 people not having shelter each night.
"How do we get the person that's on the street and keep ahold of them long enough to get them in their housing, then provide those wrap-around services? So, shelter has been a big barrier," she said.
The city is buying hotels to act as transitional shelters, and Champion hopes those will be ready to use early next year.
Hotels as places for unhoused people to isolate throughout the pandemic gave housing advocates "the roadmap" to address homelessness through housing first, she said.
Champion comes from the city's Continuum of Care project, which aims to prevent and end homelessness in Pima County.