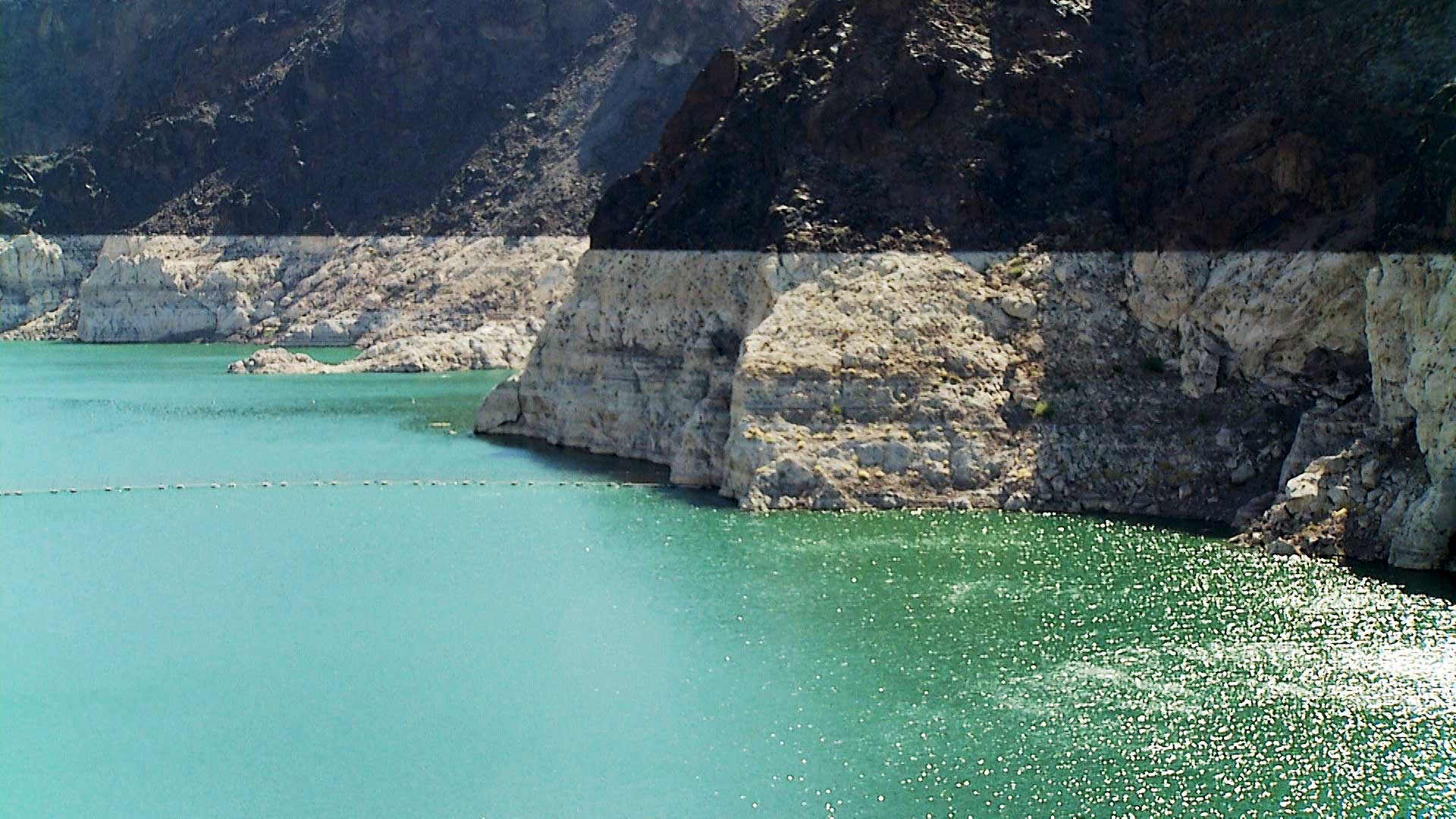 The so-called bathtub ring in Lake Mead.
AZPM Staff
Vice President Kamala Harris visited Lake Mead on Monday. She surveyed drought conditions and made a case for the Biden Administration's infrastructure plans.
Water levels in the nation's largest reservoir are at an all-time low, threatening supplies for millions of people.
Harris pitched the infrastructure plan and the Build Back Better agenda as a way to invest in water reuse, desalination, and the rollout of drought contingency plans.
"This is about thinking ahead. Recognizing where we are and where we're headed, if we don't address these issues with a sense of urgency," Harris said. "Understanding this is literally about life."
The first-ever mandatory cutbacks for some Colorado River water users go into effect in January, and the latest forecasts for Lake Mead show that more are likely on the way.